Online workshop with writer KM Elkes, hosted in partnership by Bristol Libraries and Comma Press
About this event
Embracing the Strange – how incorporating the strange, the peculiar and the downright bizarre can help liberate your writing from the curse of competence. A 90 minute workshop mixing innovative writing exercises and analysis of short fiction texts. Aimed at novice through to more experienced writers, this workshop is led by award-winning author KM Elkes. 
K.M. Elkes is the author of the short fiction collection All That Is Between Us (Ad Hoc Fiction, 2019) which was shortlisted for a Saboteur Award in 2020. Individual short stories have won, or been placed, in several international writing competitions including the Manchester Fiction Prize, Royal Society of Literature VS Pritchett Prize, Fish Publishing Prize and the Bridport Prize. He was longlisted for the BBC National Short Story Award in 2019. His work has appeared in more than 40 literary anthologies and journals, and has featured on school curricula in the USA, India and Hong Kong. He holds an MA in Creative Writing from Oxford Brookes University, where he won the Blackwell's Prize. As a writer from a rural working class background, his work often reflects marginalised voices and places. He is currently working on a novel.
Comma Press is a not-for-profit publisher based in Manchester and specialising in the short story form. They publish collections by new and established authors, interdisciplinary collaborations between authors and experts, and translation commissions devised to identify cutting-edge (often marginalised) voices from across the world. In 2017 they won Northern Soul's 'Northern Publisher of the Year' award, and for the last three years running were shortlisted by The British Book Awards for 'Small Press of the Year' (North of England), winning the region in 2020. Comma Press also works as a writer development agency, delivering short story courses throughout the year, and hosting the annual National Creative Writing Industry Day for aspiring writers, Manchester in Translation for aspiring translators, and The Publishing Conference for aspiring publishers, to give early career practitioners access to advice, knowledge and skills from industry professionals. Comma Press founded the Northern Fiction Alliance in 2016, a radical publishing collective devised to showcase independent publishers in the North of England.
Join Bristol Libraries Online
Not yet a library member? Not a problem! You can join online - it is quick and easy to do, and gives you access to a wide range of digital resources such as ebooks, audiobooks, digital magazines and newspapers. Join online here.
Follow us on Twitter (@BristolLibrary), Facebook and Instagram (BristolLibraries) to stay up to date with the latest news, events and online activities.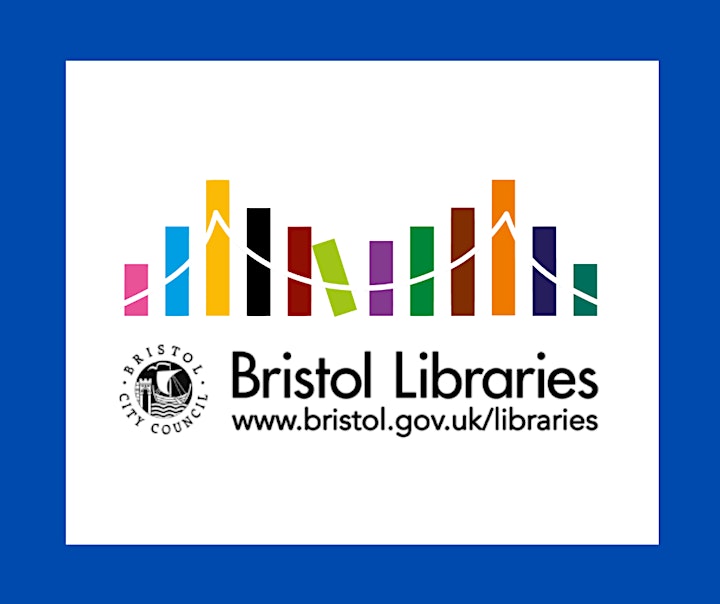 Organiser of Bristol Writer's Day Workshop: Embracing the strange