Description
Join us for the Bristol24/7 Autumn Feast on Thursday November 16, in partnership with Square Food Foundation and acclaimed sculptor Carol Peace.

Enjoy a three-course banquet style dinner prepared by Square Food's Barny Haughton and a team of young budding chefs.
The evening will be an opportunity to bring people together and celebrate our wonderful city. Enjoy seasonal, local and delicious food, drink wine and hear about what Bristol24/7 is up to.

A special sculpture auction of 'Eve' will take place to mark Carol Peace's 25th year as an artist, with all proceeds going towards the Bristol24/7 social impact agenda, which will help us to deliver more of these initiatives in the future.
Inspiring the next generation of chefs
Following the launch of EatDrink24/7, Bristol's first truly independent food and drink guide, we are embarking on a new project to inspire the next generation of culinary wizards in Bristol.
In October we will be announcing a team of young people aged 16 – 25, with creative flare, an interest in food or simply enthusiasm for a new challenge.
The young people will take part in two day-long workshops in early November, led by Barny Haughton. The next phase of the programme will be to take part in the preparation and delivery of this very feast for a special night of food.
During the programme, the young people will also get the chance to meet some of Bristol's star chefs that featured in the EatDrink24/7 panel. The chefs will be on the lookout for new talent, with exciting opportunities and apprenticeships available at some of the city's best foodie hot spots.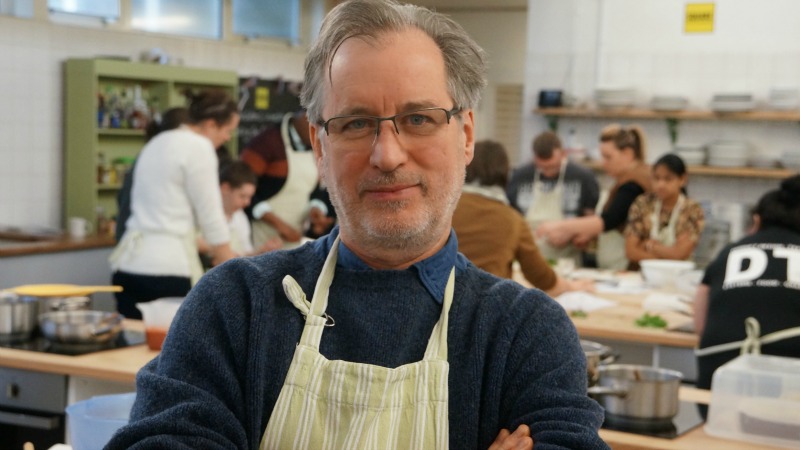 A word from chef Barny Haughton
"If you ask any Bristol head chef what they want more than anything else the answer will be a driven, passionate and willing-to-learn young chef.
"The Bristol24/7 Autumn Feast is going to be a unique culinary experience for both kitchen and guests. It will show what can happen in three days with good raw ingredients – both people and food – and by allowing, with a little imagination and guidance, the great produce of this city and region to shine.
"We hope to create not just a feast but, through the alchemy of the moment, the stage and all of you who come to this event, a memorable and life-affirming food experience."
For any inquiries please contact caragh@bristol247.com.
This programme and event is sponsored by Jongor; developers of Wapping Wharf, Umberslade; Infiniti; Budweiser Budvar; and Zazu's Kitchen Pubs.
A big thanks to our social impact key partner UWE Bristol.