Bristol's One City Plan: an interdisciplinary dialogue on a sustainable fut...
Description
Bristol has launched an ambitious plan which aims to make Bristol fair, healthy and sustainable with reduced inequality, by 2050.
But how will we get there?
Taking perspectives from research in education, history, bioengineering and anthropology we ask: what can we learn from our different disciplines that could help Bristol achieve its aims? What opportunities can we see for innovation and change? And who is, or should be, included in decisions about how we build our future?
Chaired by the Cabot Institute, this panel will include insights from emerging student researchers at the University of Bristol:
Steph Gillett
Matthew Tarnowski
Laurene Cheilan
Tammy Gladwin
Please join us for a lively discussion of the opportunities and challenges we face in building a more fair and sustainable Bristol.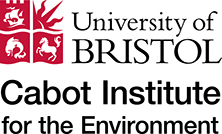 ---
This event runs from 6pm to 7:30pm, followed by a drinks reception.
Free and open to all.
Accessibility statement: Our understanding is that the venue is largely accessible for wheelchairs, with an accessible toilet, a lift and level access to all areas. Please contact us if you require additional information by emailing research-without-borders@bristol.ac.uk. We are committed to making reasonable adjustments to make the event accessible to all.
---
This event is part of Research without Borders 2019, a festival of postgraduate research. To book free tickets to the festival showcase exhibition at Colston Hall on Wednesday 15th May please use the separate Eventbrite form.