IS THERE ANYTHING GOD CANNOT DO? If you're facing sickness, or having family problems, or may be the money just doesn't seem to be enough..
About this event
The next life changing Britain Arise event will be on Saturday, 21st Sept, 2019. Everyone is welcome to join us from 3:30pm at the Emmanuel Centre, 9-23 Marsham Street, London SW1P 3DW.
Are you facing a situation that you can't seem to find the solution for? Are you seeking answers to problems that you can't seem to shift? If you need to hear a Word from God about your life this is the perfect event for you. The Messenger, Sam Adetona, will be sharing prophetically God's word for not only your life, but words relevant for the whole of the UK.
Miracles and wonders are key testimonies in the lives of many attendies, therefore, come prepared for yours too.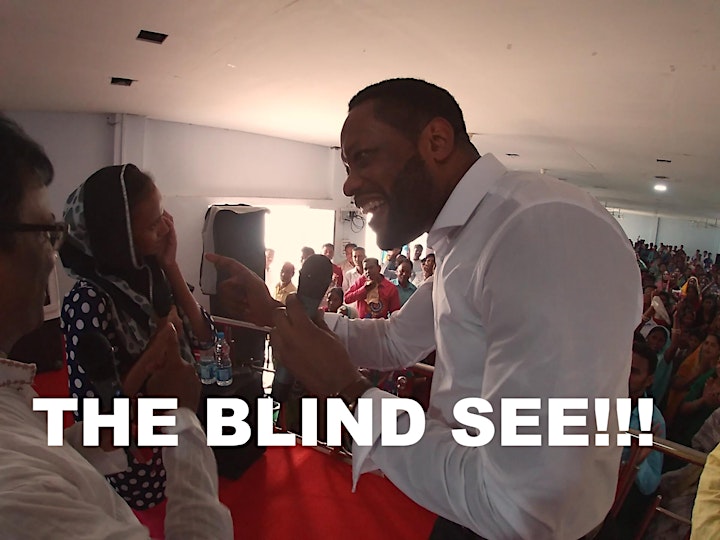 IS THERE ANYTHING GOD CANNOT HEAL? YOU DECIDE... This is your time to experience the change you've been waiting for. Be there!
Organiser of BRITAIN ARISE FOR REVIVAL
Britain Arise is an interdenominational group of praying believers who are passionate for the visitation of the Holy Spirit upon Great Britain. Consequently, this has grown to a bi-monthly revival gathering with a fresh Baptism of the Spirit and phenominal miracles, which we believe will cause the sovereign move of God throughout the whole of the UK.
For more information visit: www.britainarise.com or call: 0207 733 6135 / 07930 115 152
Britain Arise! "Bringing healing to the nation".