Location
Nottingham Trent University
10 Goldsmiths Street
Nottingham
NG1 4BU
United Kingdom
Refund policy
Refunds up to 30 days before event
Eventbrite's fee is nonrefundable.
The British Historical Games Society Convention and Wargames Show, held at Nottingham Trent University
About this event
After more than a decade in Manchester, 2022 will see The BHGS' premier event Britcon move to the heart of the UK's "Lead Belt" to a new home at Nottingham Trent University's City Campus, still on our regular "2nd weekend in August" dateline, and sponsored by Forged in Battle Miniatures.
This is a much larger, more well lit (and ventilated!) space than we had in Manchester, allowing us to host all of the main gaming events together on a single floor as well as opening up the possibility of a significant expansion of both the gaming area and the trade show should there be additional demand to do so.
The new venue is also very well located for transport links, especially for international players with buses and trams connecting to East Midlands Airport, and Nottingham mainline rail station connection directly the Eurostar terminus at London St Pancras.
The City campus buildings are in the very heart of Nottingham, and retain the same benefits of onsite student-priced B&B accomodation and student-priced onsite bars too - allowing our gaming period to run over a variety of different timelines and formats across either full the "Friday night + 8-8 gaming Saturday + more games on Sunday" timeline, or more traditional 1 and 2 day events and formats.
This booking form is for booking the Britcon Competitions.
Britcon takes place over 3 days, with the first games starting as players arrive on Friday evening. The Saturday is a full day, with gaming from around 9am-7pm, with a more normal day on Sunday.
After more than a decade of holding prices flat in Manchester, this year we are increasing prices a little but also including a grab-bag lunch on each gaming day within your entry feee, as well as  the Britcon Fiver where we again hand back £5 to every player in the form of the very popular "£5 off any £10 purchase with any trader" deal. 
21/5/2022 UPDATE
Tickets for the TFL Games Day are now "sold out"
Our allocation of onsite rooms is now reaching capacity due to unprecedented demand, and so when the current allocation of rooms is sold out the university have told us they will be unable to secure any more B&B rooms.
There are (as of 21/5/22) around 30 rooms still available, but once they are all sold you will need to book accommodation at a local hotel, or one within easy reach on the local Tram network in time in order to be sure of securing the best rate and location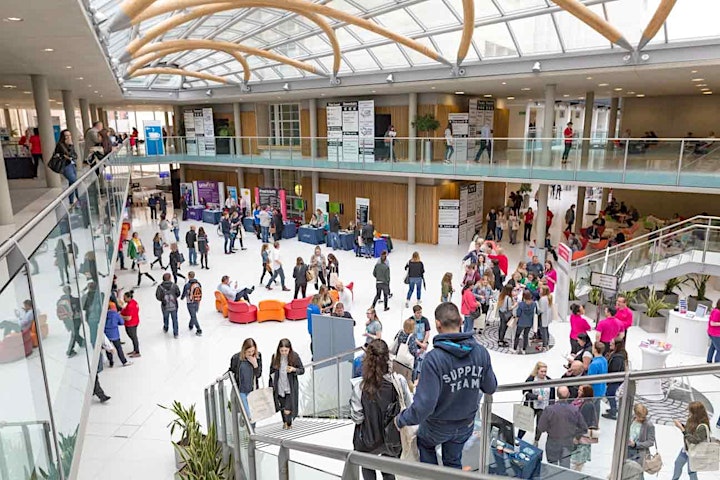 (and here's the technical small print stuff)
COVID
Players will be required to adhere to any relevant Covid-related regulations in place at the time of the event as a condition of entry, including any imposed by the venue or the BHGS. Should the venue and the BHGS decide at any point that Britcon 2022 cannot be staged in part or in full due to Covid -related restrictions all entry fees of those players affected will be refunded in full.
LOW NUMBERS
In the event that there are insufficient players to make your chosen period viable (normally fewer than 6 players), you will be offered the option to switch to another period or a full refund.
GENERAL ENTRY CONDITIONS
Entry to the competition is regarded as acceptance of the BHGS's competition rules (available on the BHGS website). Admission to any BHGS tournament is at the sole discretion of the organisers and their decision on all matters is final. If any entrant breaches these rules, causes disruption during the competition or causes or threatens to cause damage to property at the venue the BHGS's representative on the day will be entitled in his or her absolute discretion to require that player to leave the competition and the venue immediately, without any refund. If you enter a tournament it may be neccesary for the umpire or list checker to contact you to facilitate your entry. In such cases we will supply details including your email address to them for this express purpose only.
ARMY LISTS
Late submission of army lists is your best and most effective way to make the lives of the many kind, selfless and generous people who organise these events for you a real misery. Please therefore try to submit your list in good time. Deadline dates and list checkers will be published on the BHGS website and communicated to players. The BHGS reserve the right to inflict any one of a wide range of as yet unspecified grave, horrible, humiliating and potentially personally painful penalties on anyone who submits a late list. Especially if you are a repeat offender. You know who you are.... so be careful !
GDPR
GDPR : By entering the event you are consenting for The BHGS to contact you via emails (sent by us via the Eventbrite booking system) to help us fulfil your order for this specific event, and to share your name and contact details with period umpires, list checkers and others who act as the BHGS in helping to fulfil your order. After the event we will send you an email allowing you to "opt-in" or "opt-out" of our email list, from which we send a few emails each year informing you about upcoming gaming events. Information you provide when booking (i.e. which ruleset you enter, your club and your postcode) is included as part of the data we hold on you to help us plan our events and fulfil your orders. If you are on our general BHGS mailing list you can unsubscribe or update your info at any time via our website at bhgs.org.uk or by the link in the footer of any of our emails sent out via the Mailchimp system. We are required to share your name and phone number with the venue (for NHS contact tracing purposes), but apart from this we don't share your information with any 3rd parties, ever.