BRITE with Innovate UK: Business Research Innovation & Technology Exchange

Friday, 31 May 2019 from 09:00 to 17:00 (BST)
Event Details
BRITE with Innovate UK
Business Research Innovation & Technology Exchange
31 May 2019, Kenneth Wheare Hall, Oxford Brookes University
Oxfordshire is a vibrant innovation incubator, and at the forefront of our digital, manufacturing and knowledge economies. With this diversity, it is also particularly well placed to support businesses grow in the four key Industrial Strategy Challenge Fund (ISCF) areas surrounding Healthy Ageing, Artificial Intelligence, Clean Growth, and the Future of Mobility. This event is for individuals and businesses keen to explore these areas, get advice and funding support from Innovate UK, and those looking to network and share ideas on exciting growth areas.
What? 
The Government's innovation support agency Innovate UK, along with its extended 'family' of the Knowledge Transfer Network (KTN), Enterprise Europe Network (EEN) and Catapults offer a range of advice and funding programmes that can help grow your business. This event will explain how they work, what they offer, and allow for one-to-one sessions.
This all-day programme of talks, discussions and workshops has four broad aims:
•To introduce Innovate UK's support programmes, and explore how they can help your business grow, whether you need advice on writing business plans or funding applications

•To bring together and showcase businesses interested or already working in any of the four broad areas outlined by the Industrial Strategy Challenge Fund

•To support start-ups and spin-outs with advice on how to establish your business and attract investment for your innovation 
•To explore how working with us as a university can accelerate your growth and competitiveness

Who? 
This event focuses on business support and networking and is for:
•Individuals and businesses with innovative ideas but unsure how to progress them 
•Businesses looking for new collaborators and markets to explore 
•Businesses and R&D centres looking to maximise the impact of their growth and investment portfolios 
•Universities and businesses exploring funding options, and looking to grow their networks
Why? 
•Find out the latest about the Industrial Strategy Challenge Fund funding landscape 
•Discuss your ideas directly with senior staff from Innovate UK, KTN, EEN and Satellite Applications Catapult, and get advice on what is required in writing a successful grant application 
•Maximise your growth and funding potential with business development or investment advise 
•Meet with researchers and get an insight into how knowledge exchange programmes or joint applications can access university expertise that could expand your business potential  
•Network with other businesses and organisations, and connect with potential collaborators and research partners
How? 
This event is free to attend and includes lunch and refreshments. As places are limited, please book a place
The Expo 
Alongside an exciting programme of talks, panel discussions, workshops and tours, the Expo will showcase businesses and research groups as well as host the Innovate UK support organisations' stands.
If you would like to host a showcase to promote your company, be it a tabletop poster presentation or demonstration, please submit the below proposal form by Monday 27 May 2019.   
Similarly, if you would like to discuss a showcase proposal please get in touch with the event organiser Tudor Georgescu (Tgeorgescu@brookes.ac.uk) 
Programme
Morning Plenary Sessions
09:00

Registration and Tea/ Coffee  

09:30

Welcome by the Chair

Prof Linda King (Pro Vice Chancellor Research & Global Partnerships, Oxford Brookes University)




09:50

Welcome by Innovate UK / KTN

Dr Ian Brotherston (Head of Public Sector innovation Strategy, Innovate UK)




10:10

Innovation accelerating the regional Business Opportunity – Case Study

Imogen Pierce (Global and PR Manager, ARRIVAL)




10:30

Tea/ Coffee

11:15

The Innovate UK family & wider regional business support framework

The region capitalises on business and innovation strategy support from a number of organisations.  This session will position who the support organisations are, how they work together and how you can gain access to that support.

Bruce McLelland (Urban Living Specialist, Knowledge Transfer Network)

Chris Hobbs (Head of Business Strategy, Satellite Applications Catapult)

Lukasz Liebersbach (Enterprise Europe Network Innovation Specialist, EEN)

Richard Byard (Director of Business Development, Oxford Growth Hub)

Ian Brotherstone (Head of Government Engagement, Innovate UK)




12:00

The Academic-Industry Partnership in Practice

Prof Rajat Gupta (Faculty of Technology, Design and Environment, Oxford Brookes University)




12:20

Overview of the Afternoon Sessions

The business growth and growth optimisation session (including Access to Funding and Bid Writing) will be briefly outlined by the session leaders.




12:30

Lunch
Afternoon Workshops and Events
Session 1: 14:00 – 15:00
KWH, Tiered





Grants, Funding & Finance: How to write a successful application and secure match funding

Ian Tracey, Head of Access to Funding and Finance, KTN

Nigel Walker, Head of Innovation Lending, Innovate UK




This session provides an overview of the UK Funding & Finance Landscape, exploring a range of topics including what investors are looking for, and how to most effectively present your innovation in an application.  We will also discuss strategies to maximising the impact of R&D and industrial collaboration partnerships, submitting joint applications, routes to commercialisation and the best practice on how to present the routes to market/commercialisation and value added in an application.

Clerici 2.09




Strategy on a Page

Alastair MacKenzie, Enterprise Europe Network Innovation Specialist




With all the juggling required to grow a business, how can we maintain focus and momentum in the right direction?  Can we easily share our strategy with potential funders, business partners and team?  In this session we will outline the 'BGI Strategy on a Page' tool to use as a dashboard for checking your business is on track.

Clerici 2.12




Deploying the Innovation Canvas

Ed Hobson, Head of Design and Innovation Effectiveness, KTN

 

KTN's 'Innovation Canvas' is designed to help us decide on the next steps in our innovation journey. It provides a framework for assessing the strengths and weaknesses of a specific project, identifying the most urgent challenges to overcome, and prioritising what action to take. In this session we will go through the Innovation Canvas' 3 core drivers of innovation and get hands-on with using the tool to assess our innovation.
Session 2: 15:30 – 16:30
KWH, Tiered





Spinning Out

Simonetta Manfredi, Oxford Brookes Business School

Eileen Modral, Investment Network Manager, Oxford Innovation

Prof Linda King, Pro Vice Chancellor Research & Global Partnerships, Oxford Brookes University


Nicola McConville, Partner, Penningtons Manches

Graham Mobbs, Cluster Business Support Manager, Science & Technology Facilities Council




A panel discussion exploring when and how to establish a spinout company, featuring: how to seek funding opportunities and engage with the investor community, understand the legal requirements linked to starting a spinout company and learn from the real life experience of a spinout founder.

Clerici 2.09




Design Thinking – The art of human-centred innovation

Lukasz Liebersbach, Enterprise Europe Network Innovation Specialist




People don't buy technology - they buy what technology helps them achieve. Successful products and services are founded on a deep understanding of customer behaviour. Design thinking is a human-centred innovation process used by leading organisations around the world to build better products by understanding and solving customer pains. Learn how design thinking can help your team gain user insights, prototype creative solutions and quickly test them to achieve product-market fit




Clerici 2.12




Knowledge Transfer Partnerships (KTPs)

Matthew Hogan, Knowledge Transfer Advisor, KTN

Anna Verghese, KTP Manager, Oxford Brookes University

Martin Dolan, Former KTP Associate, Aquobex Ltd




More funding has been announced for KTPs by the Government making the KTP scheme the UK's largest and most successful platform to match university expertise and innovation with industrial needs. Matthew, a Knowledge Transfer Advisor with the KTN, and Anna from Oxford Brookes will lead the workshop on successful identification and implementation of KTPs. You will also hear from a KTP business partner on their experience and have the opportunity to discuss your project ideas.
Drop-In Sessions 
Meet the Innovate Family (KTN) 
14:00 - 16:30

KWH, Expo

The Innovate UK family organisation and localised business support groups will be available for 1-2-1 drop-in meetings in the main hall.  No appointment necessary!

The organisations include the Knowledge Transfer Network, the Enterprise Europe Network, and the Satellite Application Catapult.

Brookes Facility Tours 
15:30 - 16:30

Clerici

Join Brookes exhibitors offering tours of their labs and facilities, including the Oxford Brookes Centre for Nutrition and Health (OxBCNH), the Bio-Innovation Hub and Bio-Imaging Unit.

Industry and Innovation Expo in Kenneth Wheare Hall 
Breaks and

14:00 - 16:00

Visit the expo in the Kenneth Wheare Hall featuring stands hosted by industry and business partners, Oxford Brookes research centres and ventures, as well as the Innovate / KTN family of organisations for a chance to chat and network and get personal support and advice on how to grow your business and collaborating with universities.
If you have any questions or comments, please get in touch with the event organiser
Tudor Georgescu (Tgeorgescu@brookes.ac.uk)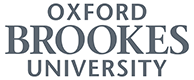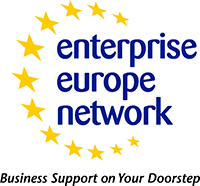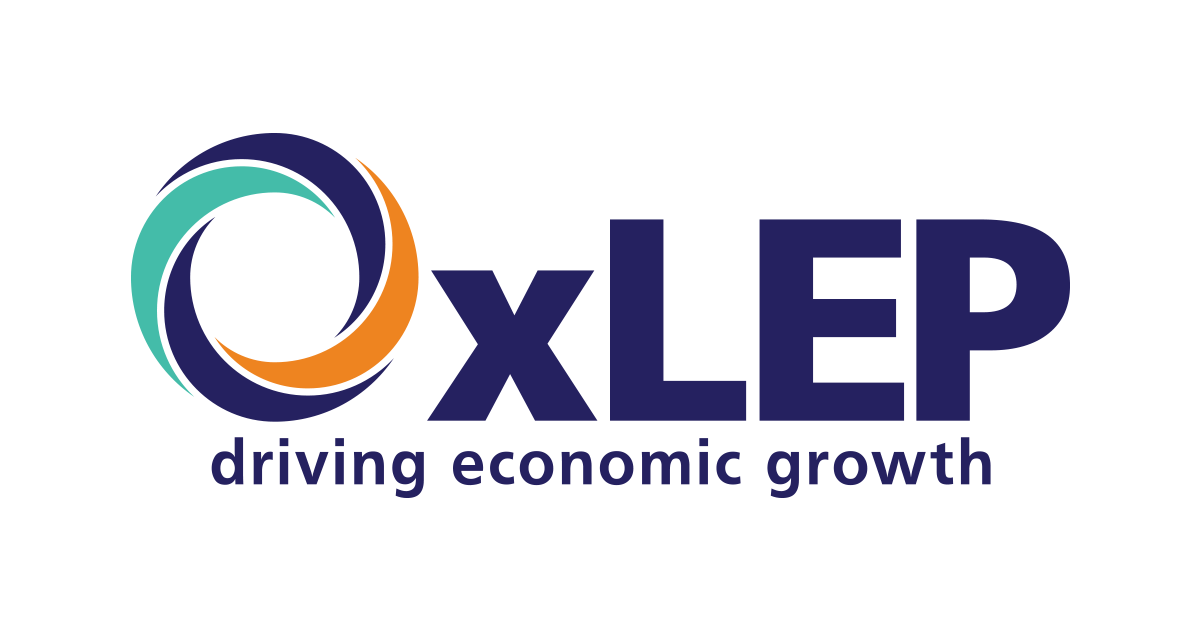 When & Where

Oxford Brookes University
Headington Campus, Gipsy Lane Site, Kenneth Wheare hall
Headington
OX3 0BP Oxford
United Kingdom


Friday, 31 May 2019 from 09:00 to 17:00 (BST)
Add to my calendar