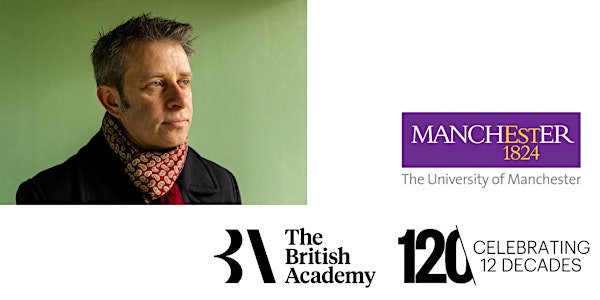 British Academy lecture: 'For an anthropology and archaeology of freedom'
Location
Alliance Manchester Business School
Booth Street West
Manchester
M15 6PB
United Kingdom
The University of Manchester and The British Academy are delighted to welcome Professor David Wengrow of University College London.
About this event
It is sometimes claimed that anthropology, and its sister discipline of archaeology, have had little to say about freedom. "Freedom" has been characterised as a "weird, Western concept" of little relevance to a broader understanding of human societies.
Drawing on a collaboration with the late David Graeber, and reflections on the anthropology of A.R. Radcliffe-Brown, Professor Wengrow's lecture will argue to the contrary, that an ethnography of freedom – with its main locus in the colonial milieu of seventeenth-century North America – lies close to the disciplinary foundations of anthropology, and also has something to say about the modern development of our supposedly "weird," supposedly "Western" concept.
Professor Wengrow and the late Professor Graeber co-authored 'The Dawn of Everything: A New History of Humanity', released in 2021.
Following the lecture there will be an audience Q+A and a drinks reception.