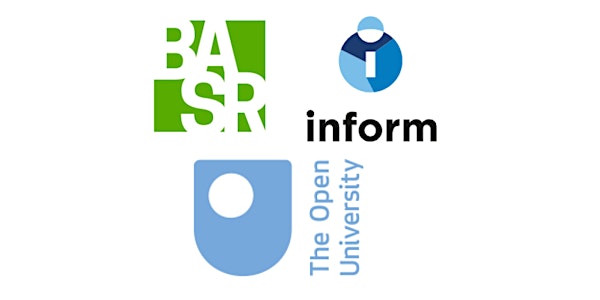 British Association for the Study of Religions Annual Conference 2022
The first in-person BASR conference since the beginning of the pandemic (with hybrid options)!
About this event
This year the theme of the British Association for the Study of Religions (BASR) conference focuses on Religion and Public Engagement. We want to explore the many ways in which religion engages with various specific publics, and various publics engage with religion (however construed).
Religion can be used to motivate and inflame 'the public' – from encouraging support or opposition to war in the Ukraine, storming the US Capitol building in support of freedom, or to accept or refuse a vaccine. Although relevant aspects of current events may seem obvious to scholars of religion, we must proactively work to justify our subject of study as important and relevant to others. We are also increasingly expected to engage specific publics and demonstrate impact from our research. Reflections on how, why, where, when, and with whom we engage are very welcome.
Fittingly, this year's conference is co-sponsored by Inform (www.inform.ac) which exists to prevent harm based on misinformation by bringing the insights and methods of academic research into the public domain.
On the ticketing page, you will find various options from the full in-person conference package, through to online only. Please pay attention to what is included/excluded from each option. You can contact BASR22@open.ac.uk if you have any queries at any point in process.
We are offering bursaries to support student, early career and/or precariously employed colleagues. Please see the basr.ac.uk for details, and/or contact the Honorary Secretary about these.