Key people, moments, and more that contributed to the world we live in today!
About this event
The British Black History Online Course!
BVL FUNDRAISER!
With huge thanks to The Settlement Letchworth Garden City for supporting and platforming this fundraiser!
ALL WELCOME!
TO ATTEND THIS FREE EVENT YOU MUST FOLLOW THESE STEPS TO MAINTAIN ONLINE SECURITY. YOU MAY NOT BE ADMITTED ENTRY WITHOUT IT. PLEASE ALSO NOTE SECURITY INFORMATION BELOW. THANK YOU.
1. Note the zoom information below.
2. Book your free ticket via the eventbrite link.
3. Log into the event via zoom with the same name you booked eventbrite ticket with.
Please note security information:
Virtual doors close at 8.15pm. If you do find yourself arriving late. Please follow these instructions.
Please text:
1. Full name
2. Email address
3. Organisation name (If any)
4. Contact number
T:07581720032
(You will receive a code via email. Text this code to regain entry.)
(Entry cannot be permitted without this. If an attendee is deemed 'suspicious' on entry they will be removed without warning. If this happens to you in error please return to the meeting using the Zoom Details provided along with texting the information requested above. Disruptive contributions will be removed. The Meeting will be recorded and stored on a public platform to aid transparency.)
Join Zoom Meeting
Meeting ID: 824 6532 5933
Passcode: 419315
CLICK HERE TO GAIN ENTRY INTO ZOOM MEETING AFTER DONATION PAYMENT!
ABOUT BLACK VOICE LETCHWORTH
Black Voice Letchworth is a self funded unincorporated organisation founded by Micaelia Clarke. Together with a group of like minded individuals locally and beyond have come together to support those of Black African and Caribbean heritage and those raising children of Black African and Caribbean heritage within the community under the BVL four pillars History, Culture Creativity and Support.
Our Two Main Aims:
1. To fundraise to open the UK's First Black History Museum Library & School of Cultural & Creative Arts.
2. To support the Black community.
We are excited to be working with MumMe Amazing on this fundraising project for BVL
E:blackvoiceletchworth@gmail.com T:07581720032
Visit The Black Voice Letchworth Facebook Page
Follow Black Voice Letchworth on Instagram
Follow Black Voice Letchworth on Twitter
Black Voice Letchworth website
COURSE CONTENT:
. Law & Statue
. Medicine,Health and Wealth
. Science & Engineering
. Faith & Belief
. The Arts
. Noted People, Historical Contributors & Key Historial Moments
See you soon!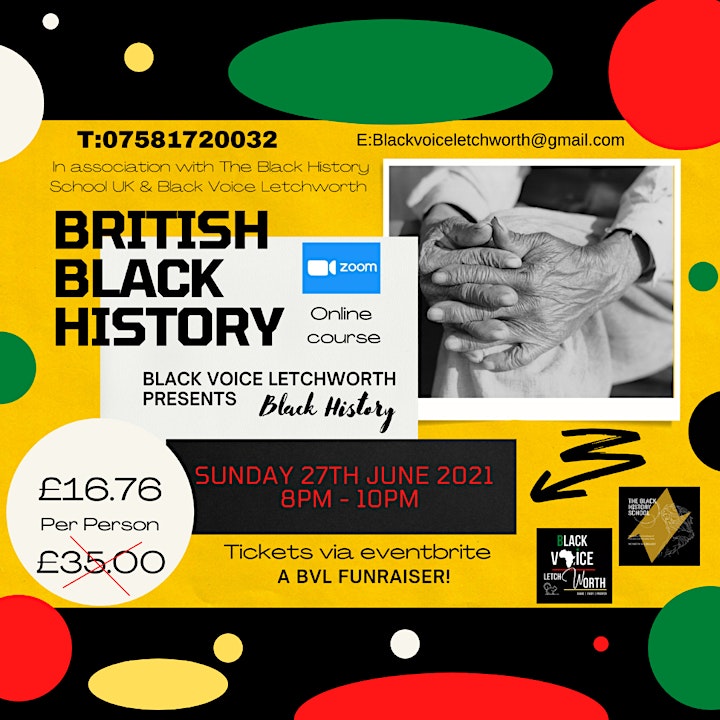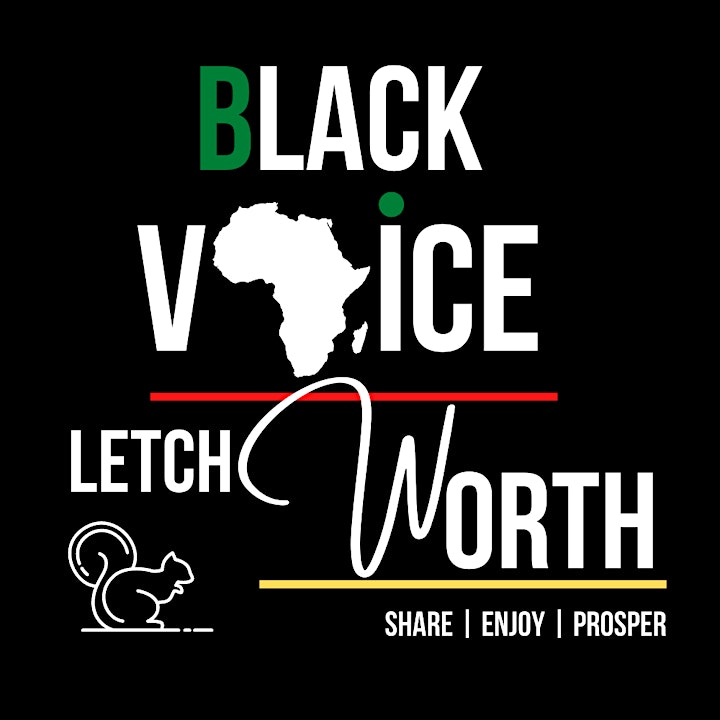 Organiser of British Black History Online Course