British Black Music Album Covers Top 20 Poll
Description
Hi there - do remember when we mainly consumed recorded music via physical formats, such as vinyl, cassettes and CDs?
Do you remember adoring particular album covers, and poring over the credits, and if you were lucky, the printed lyrics too?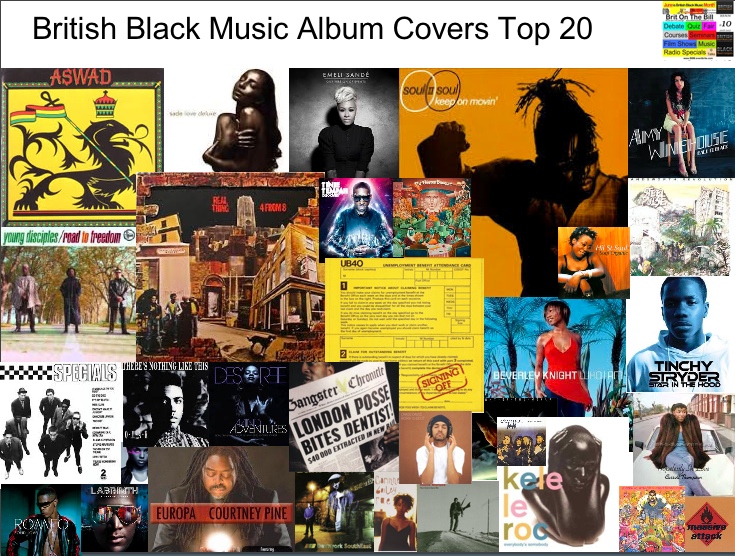 These album covers serve as reminders, and you are not obliged to nominate any

If you remember that fast-fading bygone era, then we want you to nominate 3 of your favouritest album covers - however the acts must be from the British black music sector. If however, you're strictly into American R&B, jazz or funk, or Jamaican reggae, no problem - you can check out our British Black Music Album Top 20 when it's revealed at the Vinyl Memories: Talking Classic BBM Albums event at City University London on Tuesday July 19, 6-8.30pm.
On the other hand, if you fancy making a submission, please note that your first album attracts 3 points, the second 2 points, and the thrird 1 point. Is it worth pointing out that any non-BBM entries will naturally be disqualified?
Have fun, and hopefully you'll join us on July 19 to find out how your contributions fared in the Top 20 compilation. BTW - on the 19th, you can bring some of your favouritest BBM albums to talk about and hopefully we'll get to hear some of the tracks being played on the gramaphone. Oh, this is meant to be a family-friendly event, so bring the young ones, especially those who don't know how those big, 12-inch vinyl thingies work on the ole gramophone.