Event Information
Location
Ordnance Survey
Adanac Drive
Adanac Park
Southampton
SO16 0AS
United Kingdom
Refund Policy
Refunds up to 7 days before event
Description
Better Mapping
BSC-SoC Conference | Southampton 2019
However you use, share or visualize geographic information, whether through traditional cartography or any form of Geographic Information Systems, the need to understand how to create better maps is paramount. With use of geospatial data at an all-time high, never before has the importance of understanding the fundamentals of good map design been greater. A poorly designed map can at least diminish effective communication of information to users and at worst result in misled and even dangerous decision making.
Better Mapping promotes good cartographic practice to the mapping industry and beyond. Our day of seminars features a number of expert presenters, covering a range of topics and techniques that are designed to help you improve the quality, accuracy and effectiveness of your maps and presentation of geospatial data.
Programme - 11th September 2019 - Ordnance Survey Head Office, Southampton

09:30 - 10:00
Registration & Refreshments
10:00 - 10:15
Welcome and Introduction: BCS and making maps better
Richard Carpenter, UK Hydrographic Office (BCS President)
Getting started
When creating a map, one must first gain true insight into user requirements but also source and prepare data — with an understanding of different data types and formats — as well as plan and then manage the project.
10:15 - 10:40
He's got the whole round world in his hands — Map Scales and Projection
Giles Darkes, Freelance
10:40 - 11:05
Tools of the Trade — Project Management in Cartography
Clare Seldon, Steer
11:05 - 11:30
Return of the OS Road Map — Renaissance or rehash?
Mark Wolstenholme, Ordnance Survey
11:30 - 11:50
Refreshments
What makes a good map
There are no hard and fast rules with cartography, however experience teaches us some tried and tested techniques that will promote better mapping.

11:50 - 12:10
Principles and Generalisation in 2019
Christopher Wesson, ESRI Global
12:10 - 12:35
What's below the cartographer's desert?
Liam Mason, Marine Scotland
12:35 - 13:00
Map critiquing
Group Exercise - led by Charley Glynn, Ordnance Survey

13:00 - 14:00
Lunch

14:00 - 14:15
Laying the foundations for a better map: A follow-up exercise to the critique
Group Exercise - led by Christopher Wesson, ESRI Global
Improved understanding through appearance
Good cartography depends upon the successful communication of a map's information. There are a number of specialist techniques we can share beyond principles, in particular for certain types of map.
14:15 - 14:40
Colourful language – effective use of colour in maps
Warren Vick, Europa Technologies
14:40 - 15:05
Thematic mapping: decisions decisions!
Dr. Kenneth Field, ESRI
15:05 - 15:30
Challenging the conventions of modern map making
Jennifer Johnston, Inspirit Cartographics
15:30 - 16:00
Refreshments

16:00 - 16:25
Terrain visualization
Charley Glynn, Ordnance Survey
16:25 - 16:50
From Winterfell to the Narrow Sea:
What I Learned From Creating The Lands of Ice and Fire
Dr. Jon Roberts, Fantastic Maps (via video link from NYC)
Closing
16:50 - 17:15
Mary's Top 10 of What Not To Do
Mary Spence MBE, Cartographic Design Consultant
17:15 Close
If you are looking for somewhere to stay overnight there are a few hotels in close proximity to OS.

If these are unavailable there are a number of hotels availble in central Southampton itself and from here OSHQ can be reached by the Bluestar 17 bus or by taxi.
Restaurants nearby include;
Ticket Prices
Non-Members full price is £96 (incl VAT), early bird £84 (incl VAT)

Self-Funding Members full price £60 (incl VAT), early bird £50 (incl VAT)

Employer funded Members full price £72 (incl VAT), early bird £60 (incl VAT)
Discount codes for British Cartographic Society members can be found by logging onto the members pages of the website.
Please book your ticket in the normal way remembering to add the discount code.
A big thank you to all our sponsors.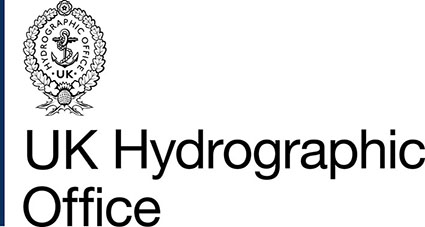 Date and Time
Location
Ordnance Survey
Adanac Drive
Adanac Park
Southampton
SO16 0AS
United Kingdom
Refund Policy
Refunds up to 7 days before event