Event Information
Location
Ordnance Survey
Adanac Drive
Adanac Park
Southampton
SO16 0AS
United Kingdom
Refund Policy
Refunds up to 7 days before event
Description
Map Curators' Group Event
BSC-SoC Conference | Southampton 2019
Dispersal, disposal and digital transition: Map collection development
09:30 – 10:00
Registration & Refreshments
10:00 – 10:05
Welcome
10:05 - 10:35
Map collection development: dispersal, disposal and digital transition at the University of Portsmouth
David Sherran, University Library, University of Portsmouth

10:35 – 11:05
From the toilet to Swindon: Bodleian map storage through the ages
Stuart Ackland, Bodelian Library, University of Oxford
11:05 – 11:30
Refreshments
11:30 – 12:00
Collectors as Curators: Can collectors keep maps that libraries dont want?
Ian Byrne, Ph.D student, Canterbury Christ Church University
12:00 – 12:30
Curating the Common Room Collection
Jennifer Hillyard, The Common Room, The North of England Institute of Mining and Mechanical Engineers

12:30 - 13:00
Digitising a small map collection (on a shoestring budget)
Craig Statham, Maps Reading Room Manager, National Library of Scotland

13:00 - 14:00
Lunch
14:00 – 14:30
Around the collections
14:30 – 15:00
Cartography and Forced Migration: A Contemporary Collecting Project at the National Maritime Museum
Megan Barford, Curator of Cartography, Royal Museums Greenwich

15:00 – 15:30
John Peaty
TBC
15:30 – 16:00
Refreshments
16:00
British Cartographic Society Map Curators' Group business meeting
If you are looking for somewhere to stay overnight there are a few hotels in close proximity to OS.

If these are unavailable there are a number of hotels availble in central Southampton itself and from here OSHQ can be reached by the Bluestar 17 bus or by taxi.
Restaurants nearby include;
Ticket Prices
Non-Members full price is £96 (incl VAT), early bird £84 (incl VAT)

Self-Funding Members full price £60 (incl VAT), early bird £50 (incl VAT)

Employer funded Members full price £72 (incl VAT), early bird £60 (incl VAT)
Discount codes for British Cartographic Society members can be found by logging onto the members pages of the website.
Please book your ticket in the normal way remembering to add the discount code.
A big thank you to all our sponsors.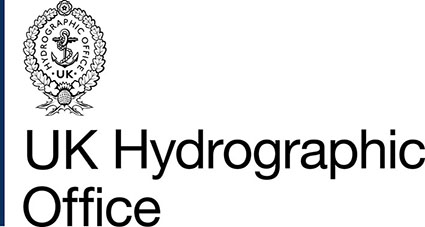 Date and Time
Location
Ordnance Survey
Adanac Drive
Adanac Park
Southampton
SO16 0AS
United Kingdom
Refund Policy
Refunds up to 7 days before event