British Cartographic Society & Society of Cartographers Annual Conference
Event Information
Location
Ordnance Survey
Adanac Drive
Adanac Park
Southampton
SO16 0AS
United Kingdom
Refund Policy
Refunds up to 7 days before event
Description
BSC/SoC Conference | Southampton 2019
The 2019 British Cartographic Society and Society of Cartographers Annual Conference will be held on the 11th and 12th September at Great Britain's National Mapping Agency - Ordnance Survey.
This enlightening two-day event attracts specialists from commercial, academic, and governmental organisations whose common interest lies in using and promoting maps as a valuable communication device. It provides both a valuable and enjoyable opportunity to learn and share information about recent projects, join focused discussion groups and network with colleagues and experts sharing the same interest.
Day One
BCS Better Mapping event
Map Curators Group event
Day Two is the main conference and the agenda is below.
09:00 – 09:30
Registration & Refreshments
09:30 – 10:00
Welcome
David Henderson (Managing Director of OSGB)/Ordnance Survey
Opening of Conference
Richard Carpenter/BCS President
Keynote
Vivien Godfrey/Stanfords
Evolution of demand for maps by the general public
10:00 – 10:30
Meet the corporates
Steve Burry/Dennis Maps
Laura Caton/UKHO
TBC/Geomni
Clare Seldon/Steer
Jim Irvine/Collins Bartholomew
10:30 – 11:00
Refreshments
11:00 – 12:00
Talk Session 1
David Wood/Head of Geography
Growing the geography profession in government and the public sector
Paul Cruddace/Ordnance Survey
What could a future data capture and analytics paradigm look like for a national mapping agency
Simon Miles/Loose Goat
Why QGIS?
12:00-13:00
Talk Session 2
Helen McKenzie/Steer
Maps, Apps and Minding the (data) Gap: A week in the life of a transport cartographer
Clive Cartwright & Henry Holbrook/BGS
Stop, look, listen, think! - The use of cartography in data communication
Kate Maple/Solent University
Make You Mark: An alternative mapping project
13:00 – 14:15
Lunch
13:45 – 14:15
SoC AGM
14:15 - 14:30
Group photo by drone (weather permitting)
14:30 – 15:10
Award Ceremony
15:10 – 16:10
Debate
Panel: Visualisation and cartography are different - discuss.
This exciting debate will be chaired by Steve Chilton and includes Rob Hawkes, Giles Darkes, James Cheshire and Craig Taylor on the panel
16:10 – 16:30
Refreshments
16:30 – 17:30
Talk Session 3
Elliot Hartley/Garsdale Design
Rediscovering Cartography
Ken Field/ESRI Inc
Another new design for an old map
Craig Taylor/ito world
Bringing location data to life through spatial animation
17:30
Close
If you are looking for somewhere to stay overnight there are a few hotels in close proximity to OS.

If these are unavailable there are a number of hotels availble in central Southampton itself and from here OSHQ can be reached by the Bluestar 17 bus or by taxi.
Restaurants nearby include;
Ticket Prices
Non-Members full price is £96 (incl VAT), early bird £84 (incl VAT)

Self-Funding Members full price £60 (incl VAT), early bird £50 (incl VAT)

Employer funded Members full price £72 (incl VAT), early bird £60 (incl VAT)
Discount codes for British Cartographic Society members can be found by logging onto the members pages of the website.
Please book your ticket in the normal way remembering to add the discount code.
A big thank you to all our sponsors.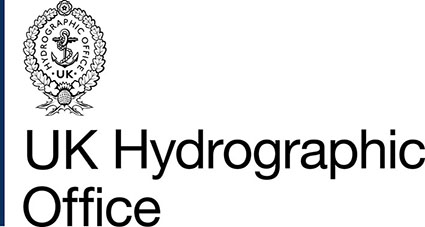 Date and Time
Location
Ordnance Survey
Adanac Drive
Adanac Park
Southampton
SO16 0AS
United Kingdom
Refund Policy
Refunds up to 7 days before event