Description
Are you considering your child going to school in Britain? The British Schools Fair Cayman Islands is the perfect chance for families to learn about and meet staff from leading UK boarding schools.
For students aged 4-18.

The Fair will begin with a drinks reception, during which there will a number of short presentations on UK independent school education, followed by time for families to meet indiviudal schools and learn about the opportunities availabale.
ENTRY IS FREE and no pre-registration is required but, in order to save yourself time at the door, this is your opportunity to beat the queues.
Niall Browne (UK) will also be on-hand to speak with individual families who might need more detailed help exploring school opportunities.
Children can also sit the UK Independent Schools' Entry Test (UKiset) to ascertain which schools might be suitable.
---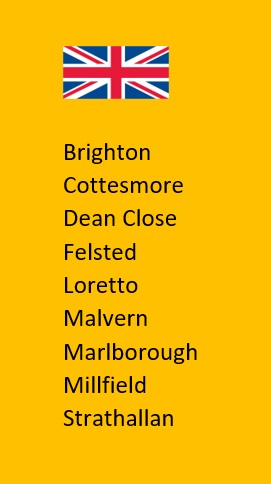 ---
FAQs
Do I need to pre-register?
No - but if you do it will save you having to complete the registration form on arrival.
How do I register?
Order a ticket here and complete the registration information.
What do I do on arrival at the event?
If you have pre-registered, please indicate this on arrival.
Do I have to bring my printed ticket to the event?
To speed through the registration process it will help if you bring your printed ticket.
What if I need specific advice about schools?
Please ask to speak to Niall Browne before or at the event.
How can my child take the UK Independent Schools' Entry Test (UKiset)?
Please contact niall@bvs-education.com
How can I contact the organiser with any questions?
niall@bvs-education.com