Sales Have Ended
Ticket sales have ended
Creativity Sustains Community Thank you for your interest in the BrixRevival Love Carnival Trail. Please feel free to contact us if you have any queries. Remember to show your support tweet us at @BrixRevival, upload your pictures from our events and use the hashtags #BrixRevival #LoveCarnival #BrixtonDT #LDF17 Visit our Facebook page Brixton Revival
Sales Have Ended
Ticket sales have ended
Creativity Sustains Community Thank you for your interest in the BrixRevival Love Carnival Trail. Please feel free to contact us if you have any queries. Remember to show your support tweet us at @BrixRevival, upload your pictures from our events and use the hashtags #BrixRevival #LoveCarnival #BrixtonDT #LDF17 Visit our Facebook page Brixton Revival
Description
UNDER/EXPOSED: Carl Gabriel 3D Carnival Sculpture workshop
Making Room, The Department Store, 248 Ferndale Road, London SW9 8FR
Thursday 21st September 2017
12pm - 2pm
Come and join Carl Gabriel, international sculptural artist and wire bender for a talk and workshop.
This intimate hands on workshop will allow you to experience Carl's method for creating 3D sculptural art which is used to create large scale installations, carnival costumes and imposing carnival structures.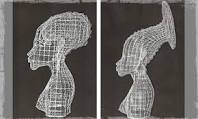 Carnival Arts Specialist Carl Gabriel was born in Trinidad, and came to London in 1964. While working as a specialist sheet metal worker, he trained in photography and moved into a career as a photographer. He was involved early on with carnival as a pan player with Ebony Steel Band, and went on to co found Star Dust Mas and creating his own Mas Band, Misty Carnival Club. Carl began to build up an archive of Carnival from 1973. With his skilled photography he documented the Mas and the Pan Bands each year. He also started to make carnival art.

Carl Gabriel specialises in wire-formed sculptures that are presented at Carnivals across Britain as well as other large scale festival events including Diwali in Trafalgar Square and the Mayor's Thames Festival.
Join him to learn about his methods in this hands on creative workshop.
Brixton Revival 3D sculptural art workshop, facilated by Carl Gabriel is a part of UNDER/EXPOSED, a design series hosted by Squire and Partners in their new Brixton office, The Department Store. Providing a platform for the area's finest creative talent, the dynamic line-up includes a conceptual fashion installation, printmaking, embroidery, typography, leather and papercraft as well as talks and a maker market.
Brixton Design Trail is a collaborative creative network that provides a platform for showcasing a wealth of homegrown talent during the London Design Festival. We have a mission to place design and creativity in the public realm making it accessible for the whole community to enjoy.
Get on Board and join the revival! Our Creativity Sustaining Community
@BrixRevival #BrixRevival #BrixtonDT #LDF17
The Brixton Design Trail runs from 16th – 24th September as part of the London Design Festival.