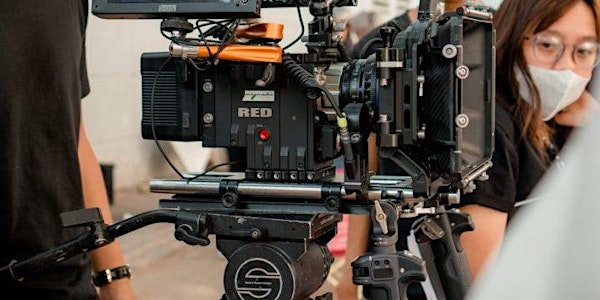 Broadcasting in the time of Corona: strategies for Journalists & Producers
Broadcasters and content-makers talk about how their work changed and how they have adapted to meet the challenges imposed by COVID-19.
About this event
A discussion exploring how broadcasters working across the industry have responded to some of the challenges posed by COVID-19, comparing coping strategies, issues around the practicalities of making good content and earning a living at the same time.
The last eleven months have been a challenging time for people working in the media and broadcasting. Early on in the pandemic, this sector was among those predicted to be the hardest hit by COVID-19. Yet at the same time that content-makers found themselves having to grapple with new ways of working, audiences have relied on them for crucial up-to-the-minute, reliable information as well as for entertainment and a way to counter the isolation or connect with their community while socially distanced. And just when we thought it was almost all over, most of the UK is in lockdown again.
So how have producers, presenters and content-makers working at the coal face of the industry coped?
Our conversation will offer insight into and examples of how different people representing different areas of the broadcasting industry managed crises - from social distancing guidelines to cancellations, studio closures, remote working and new technologies. We'll also explore whether audience-demands changed during the pandemic. It's been said that "religion had a good pandemic" - did broadcasting that engaged with faith fare as well?
This salon will be hosted via Zoom.
Additional details about how to join in will be sent to you shortly before the event.
Tickets are available on both a "pay as you wish" (minimum £1donation) and a "free" basis.
Among the Speakers (listed alphabetically) :
REMONA ALY, Journalist and Broadcaster with a focus on faith and lifestyle, Director of Communications for Exploring Islam Foundation.
OLIVE CLANCY, Senior Producer BBC Audio North.
DAN LUCAS, Producer BBC Radio Visualisation.
ANGELA ROBSON, Journalist, documentary-maker and communications consultant.
DAVID STRACHAN, Television Producer and Strategist, founding managing director of Tern Television.
This Sandford St Martin Media Salon has been made possible through funding by the Allchurches Trust.
Organiser of Broadcasting in the time of Corona: strategies for Journalists & Producers