Description
Come join us for a FREE festival for all the family. We will have traditional craft workshops, fun rides and a range of attractions for all ages. There's something for everyone, from activity-based attractions to traditional fairground games and a brass band. No ticket needed, just turn up on the day
NOTE: The Festival is free, but to keep it that way, we depend on raising enough funds. Please consider giving us a donation on the day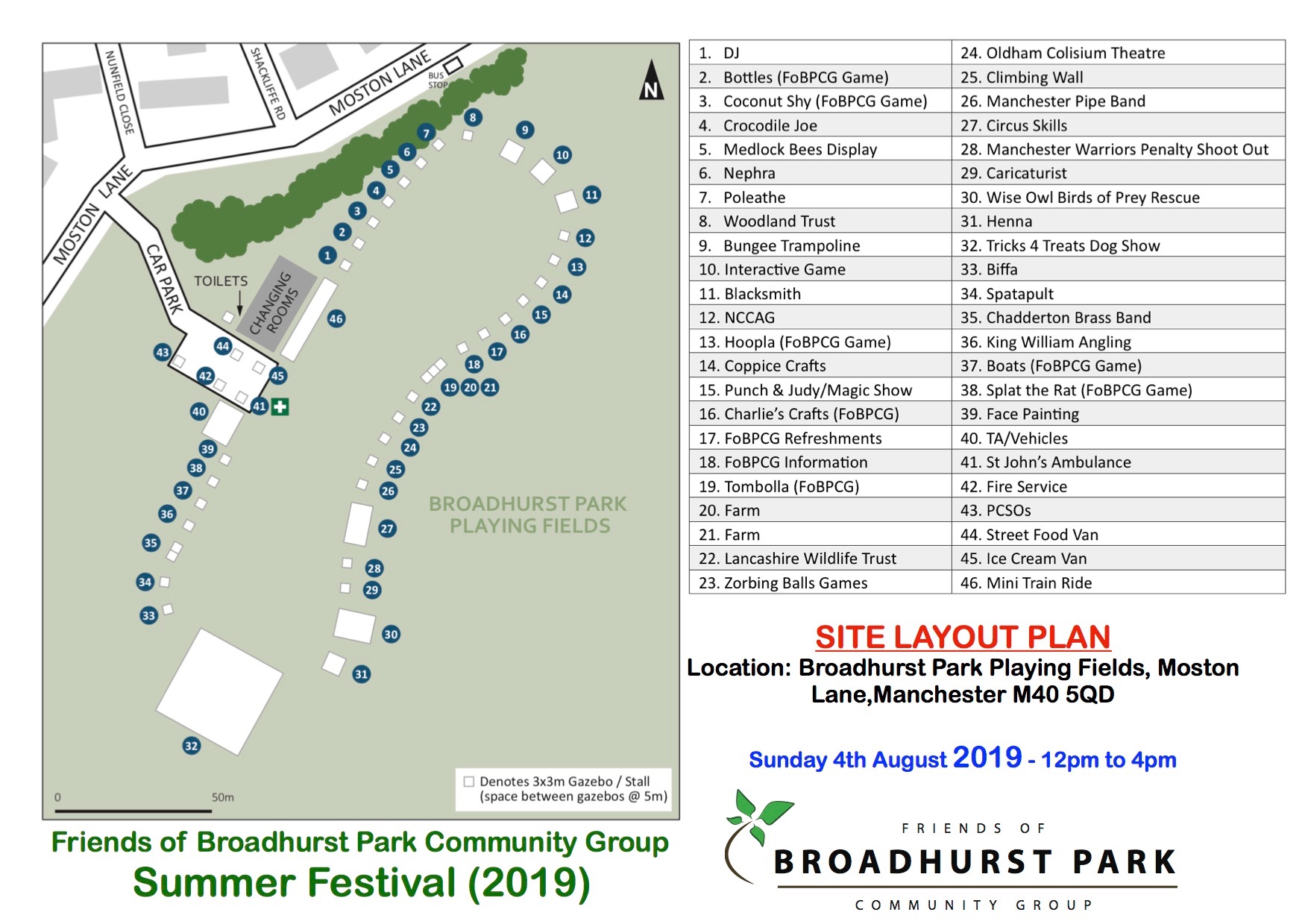 FAQs
How do I find out more information about the event?
Email: friendsofbroadhurst@outlook.com
How do I get to and from the event?
Arriving by road

Broadhurst Playing Fields are about ten minutes drive from the centre of Manchester and 10 minutes from the M60 (Junctions 21 and 22). Street parking is available .
Arriving by bus (from Oldham St, Piccadilly Gardens)
For Broadhurst Playing Fields (Moston Lane) use Nos 112, 118, 81 from Oldham St (and 114 from Chatsworth House), Piccadilly Gardens
Arriving by Metrolink
Venue is about 20 minutes walk from Newton Heath and Moston Metrolink station (East Didsbury - Rochdale line). Turn right out of the station, walk down St Marys Rd, turn left into the path running next to St Marys Primary School. Broadhurst Playing Fields are directly in front of you across Lightbowne Rd.