Description
Calderdale Big Band - Live at Coley Church
Halifax's premier big band, the 20-piece CALDERDALE BIG BAND, comes to our neck o' the woods on Friday 15th June as part of the wider Brodstock Music Festival.
In a unique "takeover" gig the beautiful and historic Coley Church provides the perfect setting for what promises to be a memorable evening. The affectionately known "Church on the Hill" will be swinging come June 15th!
CBB perform a range of swing, jazz and contemporary compositions. Playing the Big Band sounds of Glenn Miller, Tommy Dorsey, Benny Goodman, Duke Ellington, Count Basie, Stan Kenton, Ted Heath and more, through the 1930s, 40s, 50, through to present day.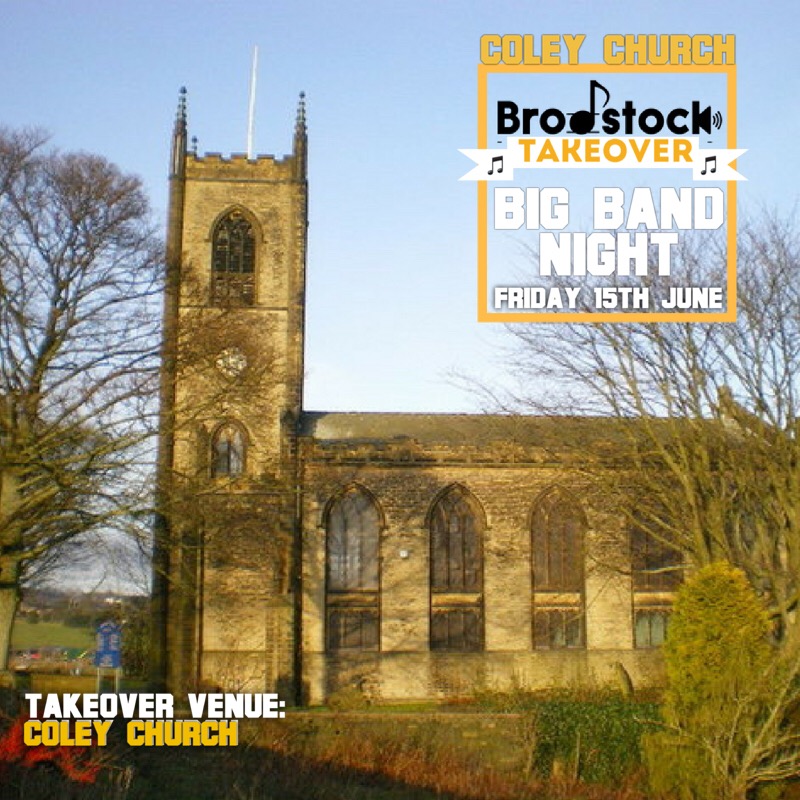 Doors open at 7.15pm on Friday 15th June 2018.