Sales Have Ended
Ticket sales have ended
Registration for the Bronte Sportive 2021 has now ended. If you need any more information about this event, please get in touch with the Sue Ryder Manorlands Hospice fundraising team on 01535 640430.
Sales Have Ended
Ticket sales have ended
Registration for the Bronte Sportive 2021 has now ended. If you need any more information about this event, please get in touch with the Sue Ryder Manorlands Hospice fundraising team on 01535 640430.
Saddle up for the Bronte Sportive 2021! With routes for all abilities and the 93 mile 'Heathcliff', supporting Sue Ryder Manorlands Hospice.
About this event
Advance entries have now closed for the Bronte Sportive on Sunday 18 July. You can still enter on the day at the cost of £30 for adults and £20 for under 18s.
We advise people to park on Low Mill Lane Keighley. Those wishing to take part in the Heathcliff or Charlotte routes should arrive at Keighley College between 7.15am and 8.15am, those wishing to do the Emily, the Anne or the Branwell should arrive at the college between 8.15am and 8.45 am and those doing the Patrick should arrive by 9.15am. Please bring a face covering for when you go inside buildings.
--------
The Bronte Sportive with the Queensbury Queens of the Mountain is a challenging cycling event in the heart of the West Yorkshire Pennines.
Our 11th event, sponsored by All Terrain Cycles, will take place on Sunday 18th July, 2021.
For 2021, there will be six Bronte-themed routes to suit all abilities:
The Heathcliff at 93.1 miles is by no means one of the longest sportives but is recognised as being mile for mile one of the toughest sportives in the UK up alongside the Fred Whitton.
The Charlotte is 74.5 miles, the Emily is 50.3 miles and the Anne is 29.2 miles. The 23.7 mile route is shorter and flatter that Anne, it is named Branwell largely because it passes an average of over 1 pub per mile along the route.
New for 2021 is Patrick (9 miles), which is a relatively easy route for beginners. This like all of our routes will include the iconic Haworth main street where all participants get the opportunity to do the Chris Mitchell Memorial Hill Climb Challenge.
The event starts and finishes at Keighley College and riders will set off in waves. Riders in the two longest routes can set off between 7:30am and 8:30am. Riders doing Emily set off between 8am and 8:30, those doing Anne and Branwell will leave at between 8:30am and 9:10pm and all those taking part on the Patrick ride will go at 9:15am.
As in 2019 the members of the Queensbury Queens of the Mountain Cycling Club will be bringing their unique enthusiasm to our feed stations and start finish area!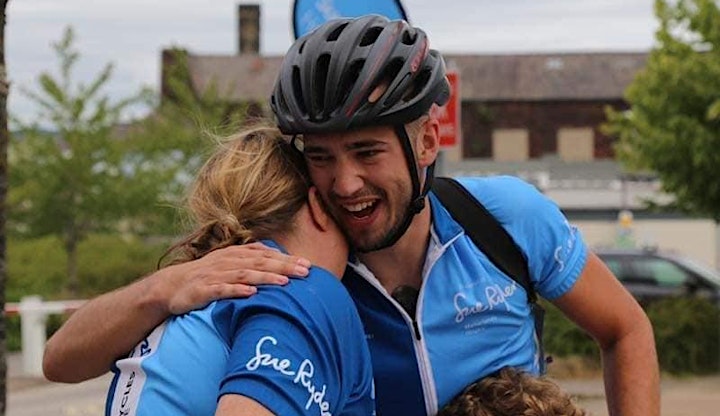 Fundraising
There is no obligation for participants to fundraise, but obviously we are grateful to those who do. Those who raise £50 or more in sponsorship will be entered into a prize draw to win a prize donated by our partners at All Terrain Cycles.
Routes
Patrick - 9.9 miles
Branwell - 23.7 miles
Anne - 29.2 miles
Emily - 50.3 miles
Charlotte - 74.5 miles
Heathcliff - 93.1 miles
Get in touch
Andrew Wood, Community Fundraising Manager at Sue Ryder Manorlands Hospice
andrew.wood@sueryder.org | 01535 640430
Our partners and sponsor
The Bronte Sportive 2021 is partnered with the Queensbury Queens of the Mountain and Keighley College, and sponsored by All Terrain Cycles.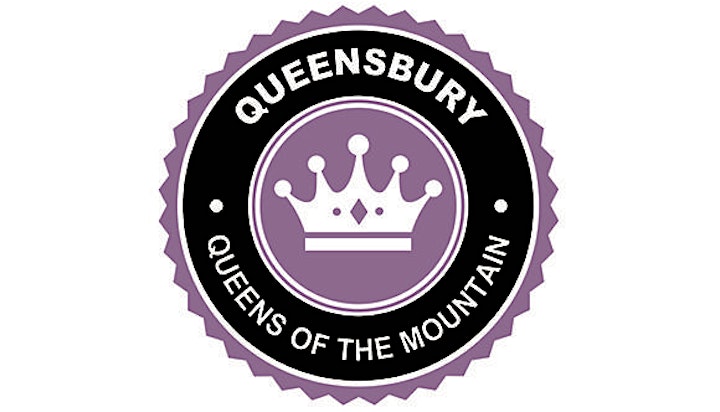 Frequently asked questions
Is there parking available at the event?
Yes, parking is available at Keighley College, Bradford Road, Keighley, BD21 4HQ.
Will there be feed stations on route?
Yes- water, energy gels and snacks will be provided at feed stations along each route.
What should I wear?
Please wear appropriate clothing for the weather conditions on the day of the event and be aware that conditions may change throughout the day. Helmets are compulsory. Waterproof clothing, spare socks and bivy bags are recommended.
Organiser of Bronte Sportive 2021
Sue Ryder Manorlands Hospice is in Oxenhope, near Keighley, and provides expert palliative care, advice and support for people across Bradford, the Airedale, Ilkley, Craven and the Yorkshire Dales who are living with life-limiting conditions, as well as supporting their families.
Our inpatient hospice provides round-the-clock assessment and specialist care to help manage patients' symptoms. In addition to our inpatient unit, our day service helps people living with long term conditions to avoid unnecessary trips to hospital, as well as offering social opportunities alongside others experiencing similar circumstances. We also offer community services for people who prefer to receive palliative care at home.
Our expert team includes doctors, nurses, care assistants, physiotherapists, occupational and complementary therapists, social workers and bereavement support workers. They all work seamlessly together to support people through the most difficult times of their lives.
Whether somebody is dealing with a terminal illness or the loss of a loved one, we're there when it matters. Sue Ryder staff and volunteers provide people with the compassion and expert care they need, to help them live the best life they can.
Manorlands Hospice is part of the wider Sue Ryder charity.