Bronze Woman 10th Anniversary

Monday, 8 October 2018 from 12:30 to 13:30 (BST)
Event Details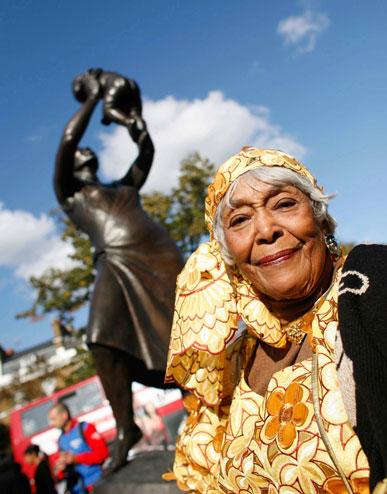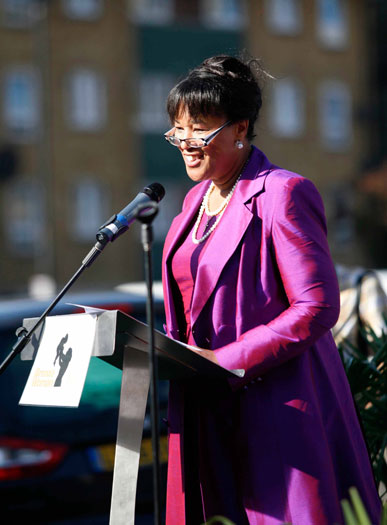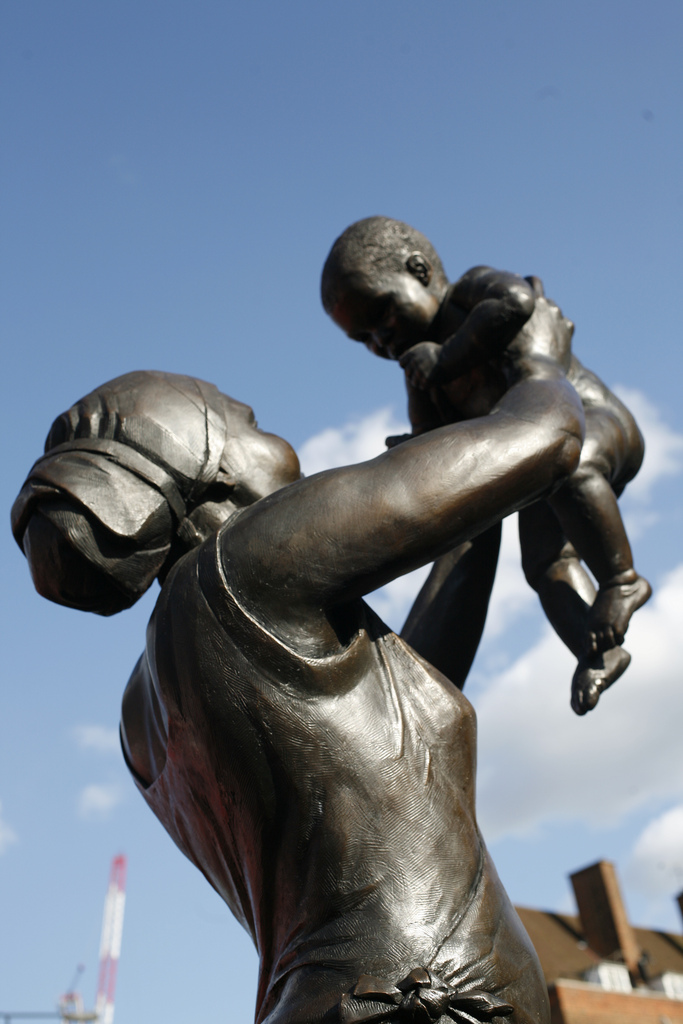 Bronze Woman 10th Anniversary Commemoration and Celebration - 8th October 2018, 12:30-1:30pm at the Stockwell Memorial Gardens, followed by a gathering and refreshments at 2 - 3:30pm at Ashmole Tenants' Hall 2 Meadow Road, London SW8 1QB
Olmec would like to take the opputiunity to invite you to the 10th anniversary of the Bronze woman - the first public statue in England to celebrate the contribution of Women of African heritage to British society.
On this 10th anniversary we will be joined by a host of amazing, accomplished women of African heritage as we honour the Bronze Woman, commemorate Cécile and celebrate Women of African heritage in words and poetry, compared by Empress Jai, tributes by Dawn Butler MP, Eve Nobrega and members of the Bronze Woman Committee and FEAT. Kat Francois, Golden Blue, Poppy Seed, Stella B, S'Healing, I Sis and Empress Jai.
We will be commeorating Cécile Nobrega's legacy and celebrating lasting dedication to African Caribbean women in Britain and the enriching impact of social diversity to our national landscape.  
The Bronze Woman is many things – she is the first public monument of an African Caribbean woman in England, a symbol of the contribution of Caribbean womanhood to English society, she clebrates the role of  women in society, in particular Woman of African heritage – women as mothers, sisters, wives, daughters and professionals in all their different and vital roles. Cécile wanted to raise awareness and remind us of the importance of diversity and of valuing the contribution of all communities to British society. 
5 years ago we sadly lost Cécile and we dedicate this celebration to her memory. "This event pays a tribute to all women past or present who have suffered, struggled and survived for a better life in which their future generation can shine…..Mother Cecil's extraordinary poem and she will always be remembered"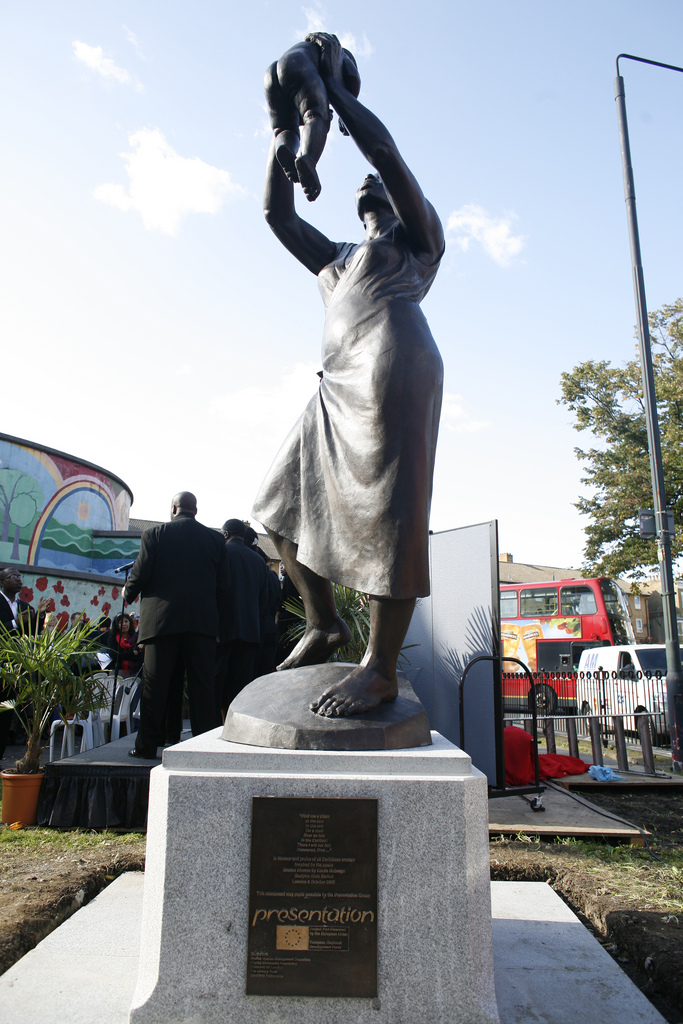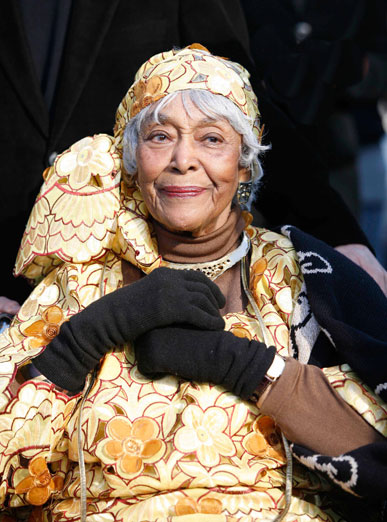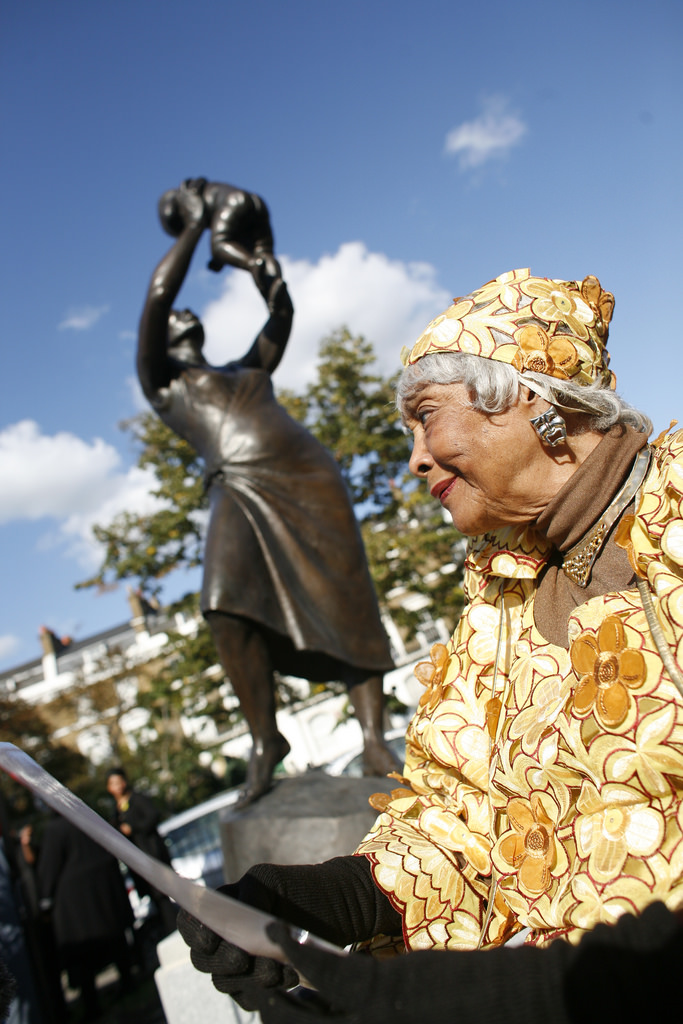 The Bronze Woman Monument was inspired by the poem of the same name, written 30 years ago by the eloquent Cécile Nobrega, to commemorate the dignity, strength and achievements of African Caribbean Woman, and in recognition of women everywhere. 
Each year we mark the anniversary with a recital of the poem, Joined by local performers and hosted by Bronze Woman co-ordinatiors - Annetta Bennett (Empress Jai) and Isis Amlak (I Sis).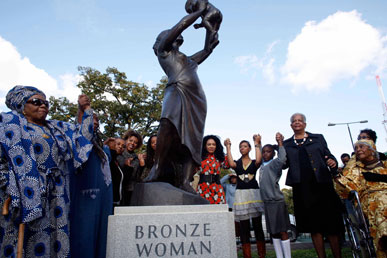 Where: Stockwell Memorial Gardens, opposite Stockwell Tube Station
When: 8th October 2018, 12:30 until 1:30pm 
Please book your space using the "Register" link at the top of this page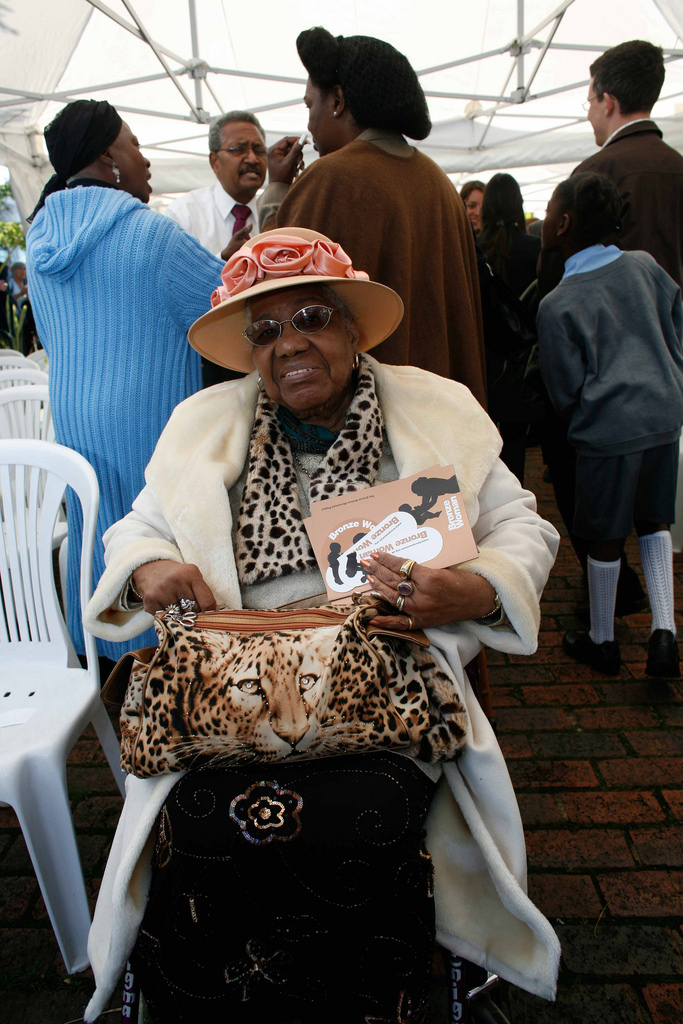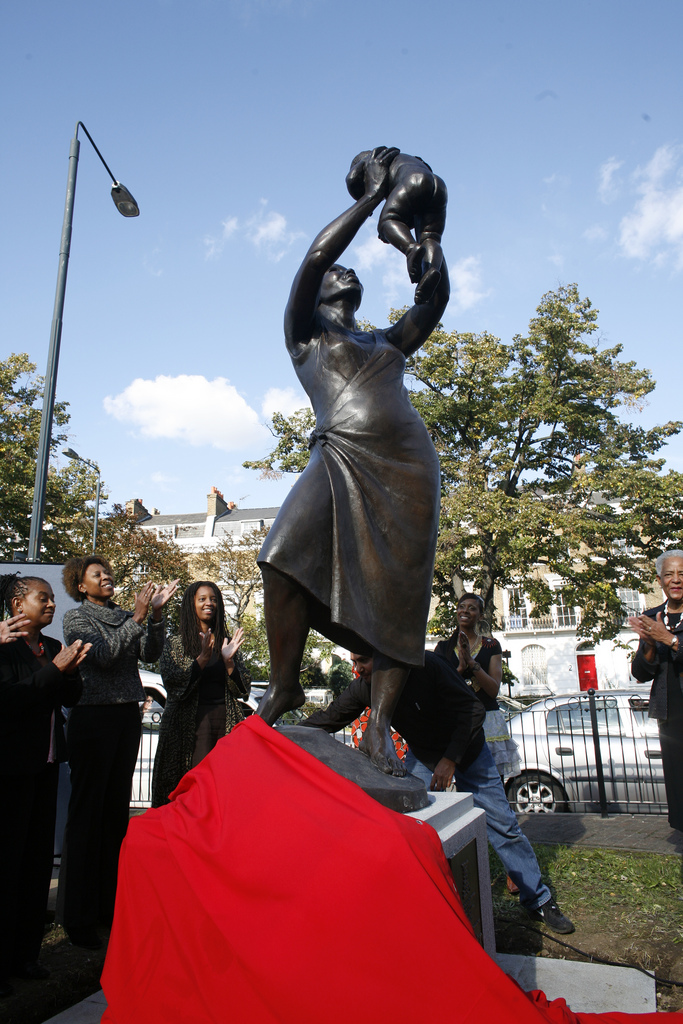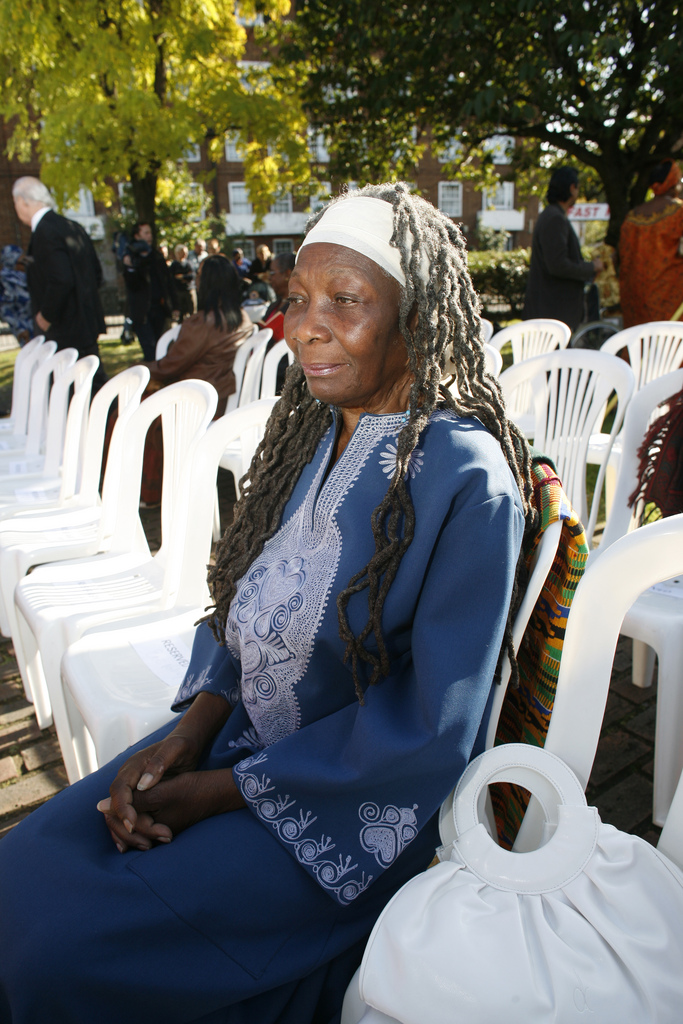 What Bronze woman means to us 
Nasra Ado, Local Lambeth School Student & reader, Bronze Woman 2011
"This monument is incredibly symbolic, as it celebrates the many splendid achievements and contributions that women from the Caribbean and the African Diaspora have made towards the life and cultural heritage of this country.
I believe it is important not only for the black community, but for all the people of the United Kingdom to acknowledge the past and the values we share; and to acknowledge how much we owe each other.
The Caribbean - its past, present and future - is a subject very close to my own heart and I was delighted to be part of this tremendous celebration".
Baroness Scotland, 2008.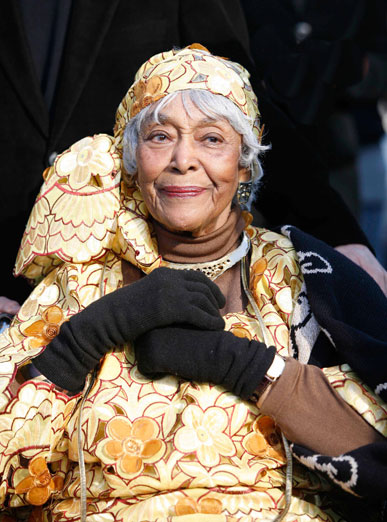 Cécile Nobrega 1919 - 2013 

Do you have questions about Bronze Woman 10th Anniversary?
Contact Olmec
When & Where

Stockwell Memorial Gardens
1914 South Lambeth Rd
SW8 1UG Stockwell
United Kingdom


Monday, 8 October 2018 from 12:30 to 13:30 (BST)
Add to my calendar
Organiser
Olmec is a BME led Social Enterprise which champions race equality through economic and social justice. We work with a broad range of clients and partners to deliver innovative solutions that inspire and act as catalysts for social change.
Our vision is "to create positive social change by empowering individuals, organisations and communities through training, support, networking and investment."