Bronze Woman 10th Anniversary

Monday, 8 October 2018 from 12:30 to 13:30 (BST)
Event Details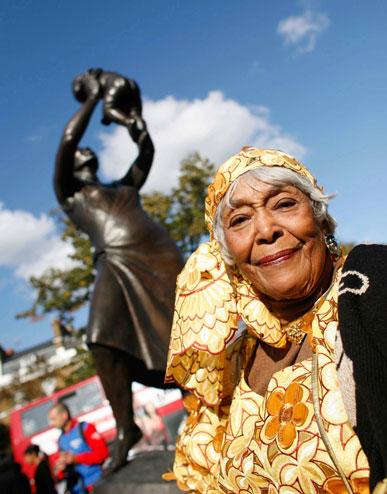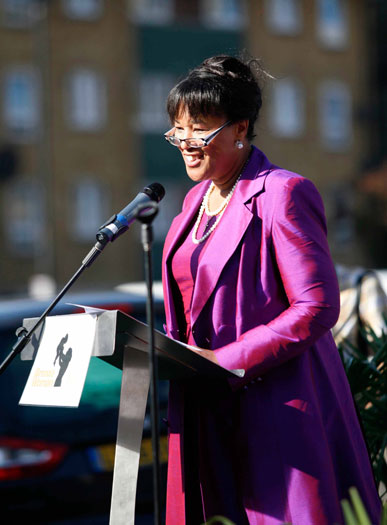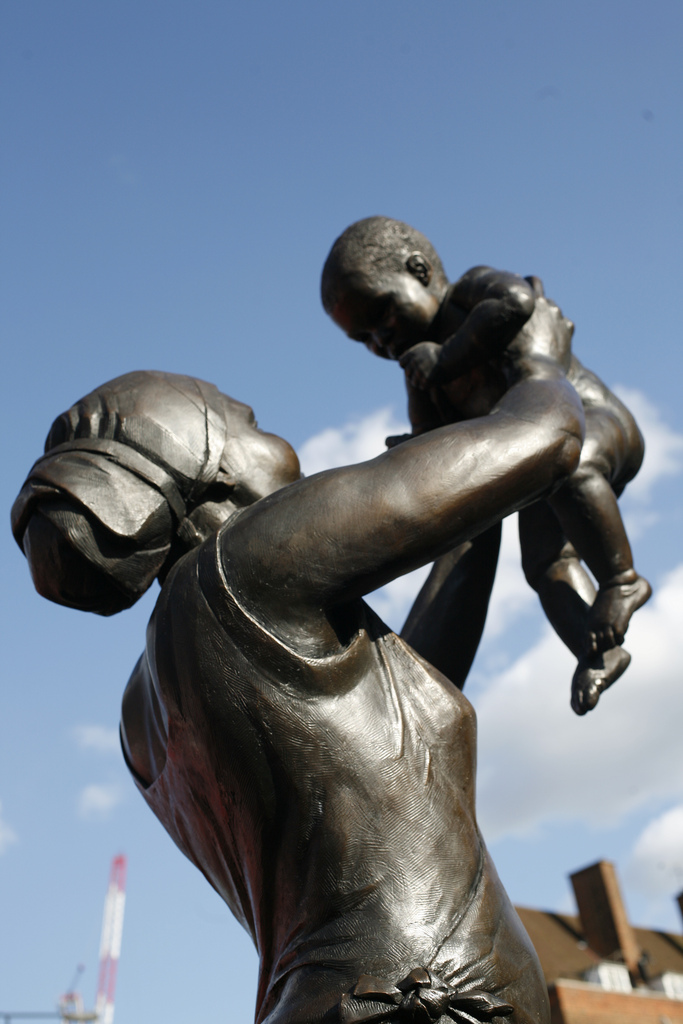 Bronze Woman 10th Anniversary 
Bronze woman 10th Anniversary - 8th October 2018, 12:30-1:30pm at the Stockwell Memorial Gardens. 
Olmec would like to take the opputiunity to invite you to the 10th anniversary of the Bronze woman - the first public statue in England to celebrate the contribution of Black women to British society. 
The Bronze Woman is many things – she is the first public monument of a black woman in England, a symbol of the contribution of Caribbean, and indeed all, women to society and proof that people who have the courage to pursue their dreams can inspire others to great achievements.
Cécile Nobrega wanted to celebrate the role of Caribbean and other women in society – women as mothers, sisters, wives, daughters and professionals in all their different and vital roles. Cécile wanted to raise awareness and remind us of the importance of diversity and of valuing the contribution of all communities to British society.
This monument looks back through history to celebrate past lives and forward to the generations to come, prompting them to take pride in their communities and strive to make contributions of their own. This is what public art can achieve, this is why the many years of struggle to erect this evocative monument were worthwhile, and why Cécile's personal journey will be remembered.
"Cécile Nobrega inspired us all with her dedication to create a lasting celebration of social diversity, and I'm proud to have helped bring the Bronze Woman to Stockwell. The Monument is many things – the first in England dedicated to black women; a tribute to the diverse communities that make up British society; and a symbol of the potential of women everywhere. It's also proof that people with courage and determination can achieve their dreams and inspire others to do the same. It's been a privilege to have helped to bring the Monument into being."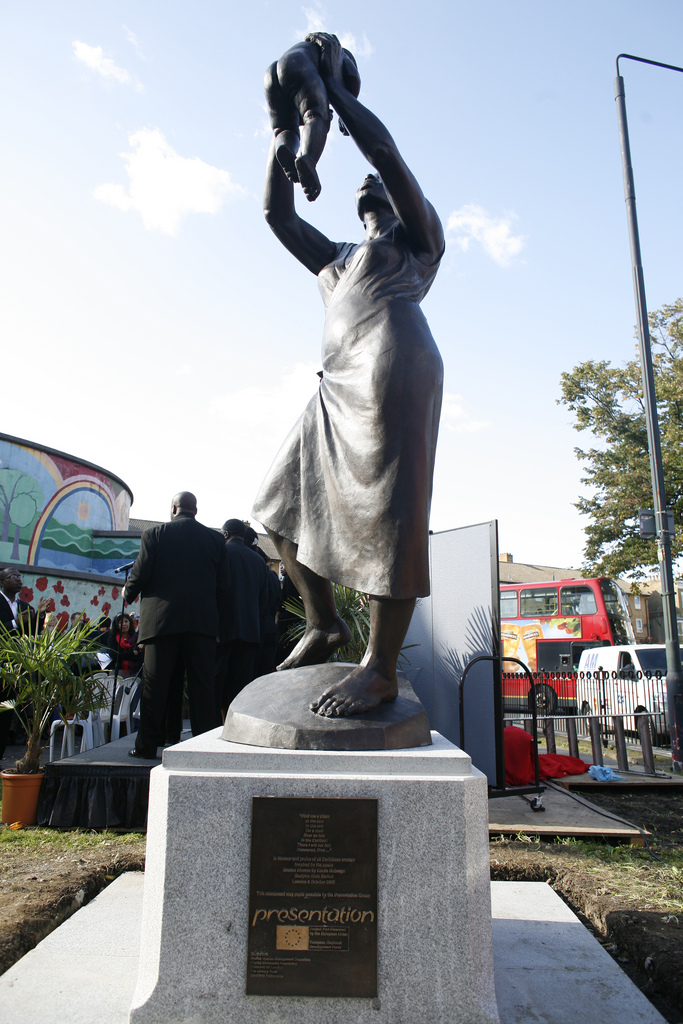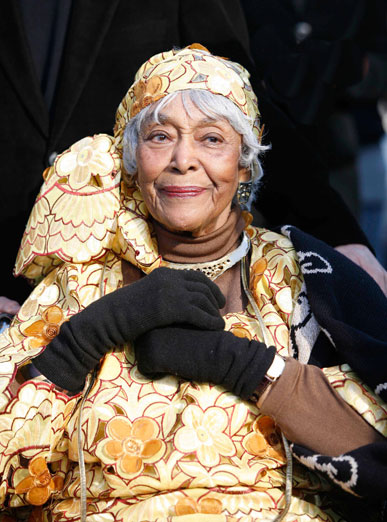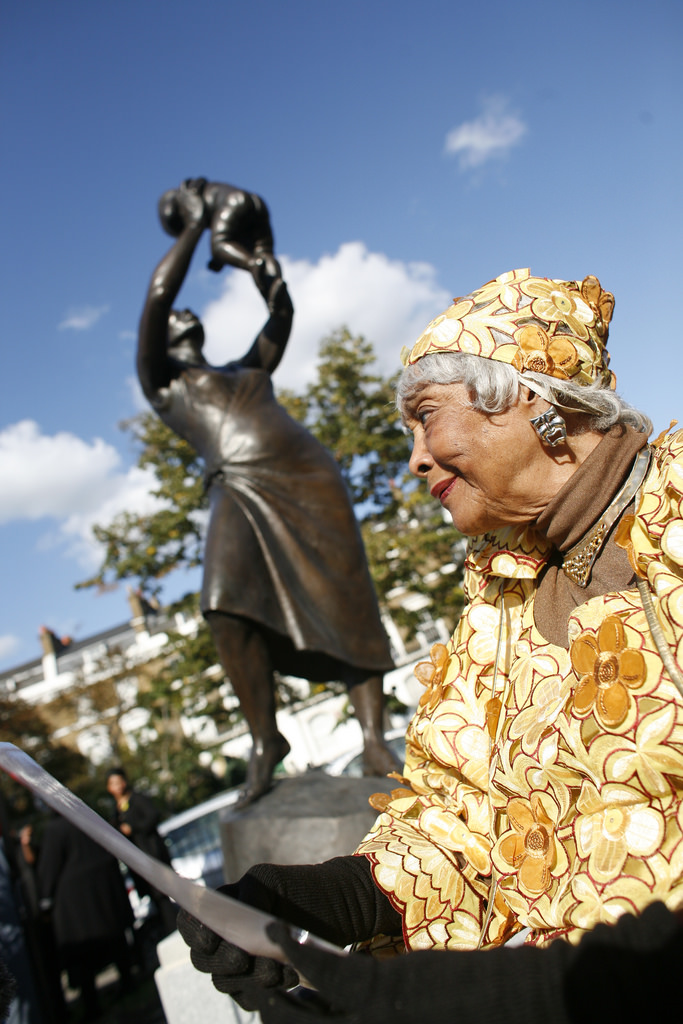 The Bronze Woman Monument was inspired by the poem of the same name, written 30 years ago by the eloquent Cécile Nobrega, to commemorate the dignity, strength and achievements of African Caribbean Woman, and in recognition of women everywhere. 
Each year we mark the anniversary with a recital of the poem, Joined by local performers and hosted by Bronze Woman co-ordinatior - Annetta Bennett (Empress) and Bronze Woman Facilitator - Isis Amlak. 

5 years ago we sadly lost Cécile and we dedicate this celebration to her memory. "This event pays a tribute to all women past or present who have suffered, struggled and survived for a better life in which their future generation can shine…..Mother Cecil's extraordinary poem and she will always be remembered"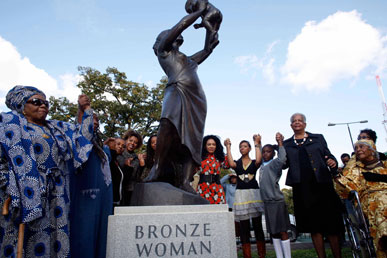 Where: Stockwell Memorial Gardens, opposite Stockwell Tube Station
When: 8th October 2018, 12:30 until 1:30pm 
Please book your space using the "Register" link at the top of this page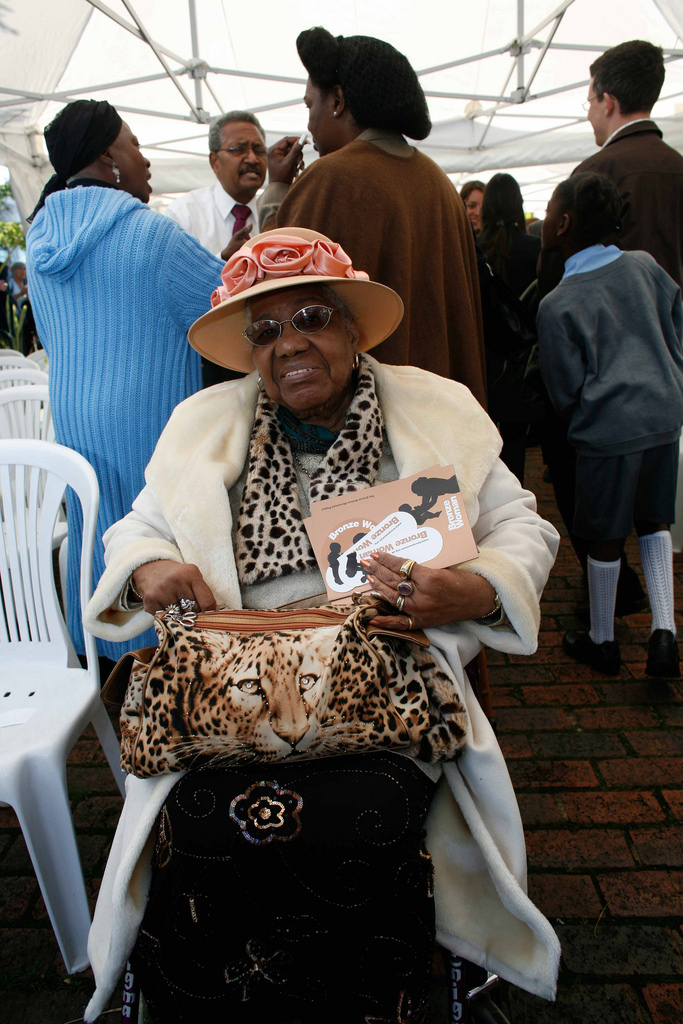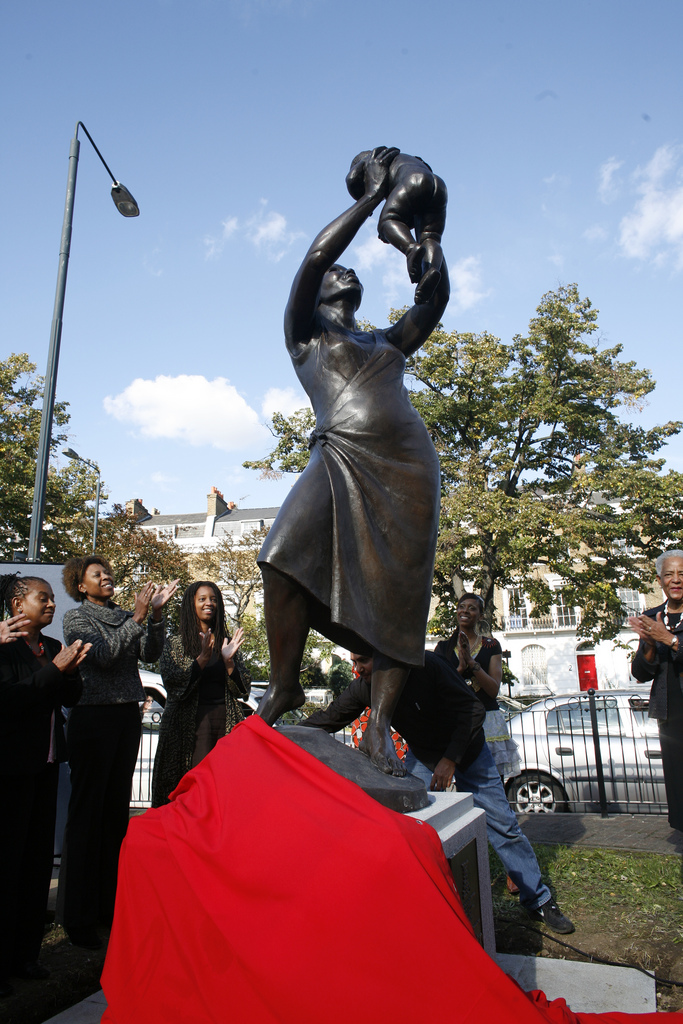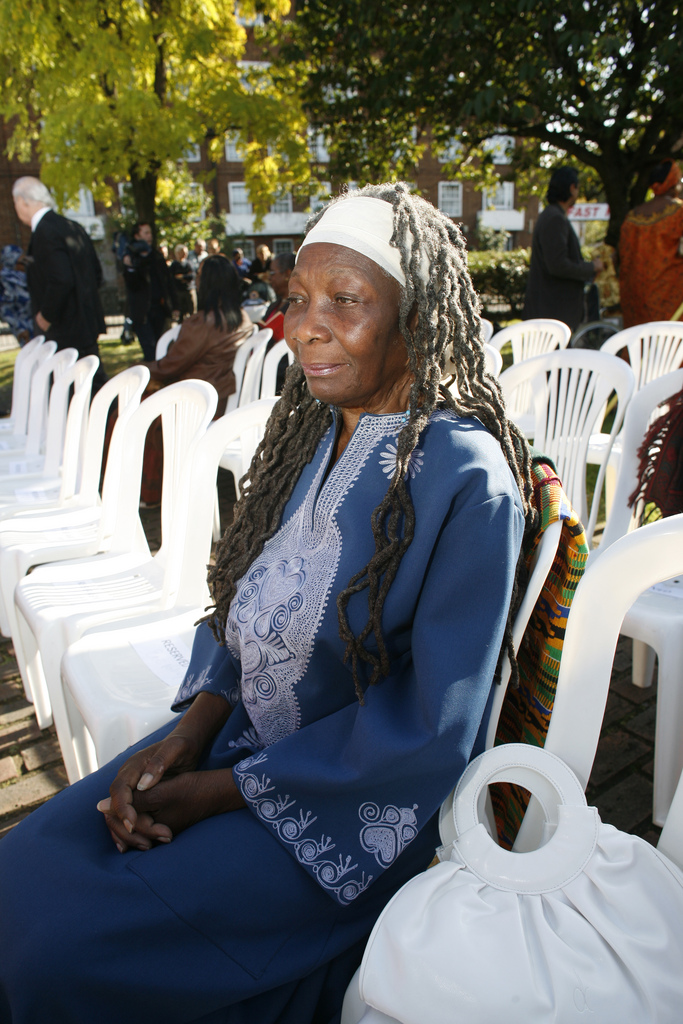 What Bronze woman means to us 
Nasra Ado, Local Lambeth School Student & reader, Bronze Woman 2011
"This monument is incredibly symbolic, as it celebrates the many splendid achievements and contributions that women from the Caribbean and the African Diaspora have made towards the life and cultural heritage of this country.
I believe it is important not only for the black community, but for all the people of the United Kingdom to acknowledge the past and the values we share; and to acknowledge how much we owe each other.
The Caribbean - its past, present and future - is a subject very close to my own heart and I was delighted to be part of this tremendous celebration".
Baroness Scotland, 2008.
"Our commitment to Bronze Woman arises from the cultural significance of the landmark project, and the closeness with which it matches Olmec's mission of race equality through economic and social justice. Olmec's role in the realisation of Cécile Nobrega's vision to create a monument celebrating the contribution of African Caribbean woman to society and women everywhere is a proud moment in our history. The poem reflects the history of migration to the UK from the Caribbean, the transatlantic slave trade, and the subjugation of woman, through the poetic reflection on the role of the Caribbean woman. Yet the imagery of the monument and the poem is of endurance , healing, celebration, triumph and hope for the future.
Cécile Nobrega was an outstanding individual, a role model for all our communities. The legacy Cécile left us all with the Bronze Woman poem makes her one of the most significant figures in the race equality in Britain"
John Mayford, Olmec CEO December 2013.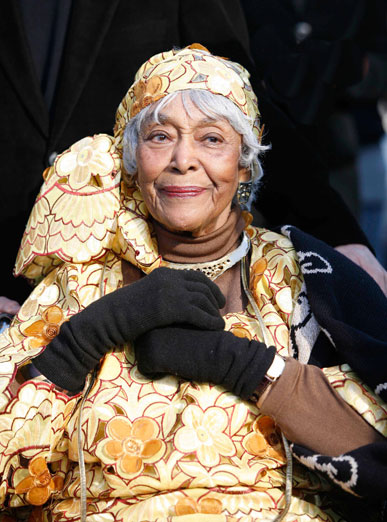 Cécile Nobrega 1919 - 2013 

Do you have questions about Bronze Woman 10th Anniversary ?
Contact Olmec
Save This Event
When & Where

Stockwell Memorial Gardens
1914 S Lambeth Rd
SW8 1UG Stockwell
United Kingdom


Monday, 8 October 2018 from 12:30 to 13:30 (BST)
Add to my calendar
Organiser
Olmec is a BME led Social Enterprise which champions race equality through economic and social justice. We work with a broad range of clients and partners to deliver innovative solutions that inspire and act as catalysts for social change.
Our vision is "to create positive social change by empowering individuals, organisations and communities through training, support, networking and investment."