Description
Join us for a Family Business Insight, Afternoon Tea & Private Tour of Broomhall House
The family of Bruce, a name linked to valour and legend throughout Scottish history, has lived at Broomhall House for centuries. Now, for the first time, this extraordinary home can be enjoyed by the wider world as the family have opened up the house for exclusive use private events and we are delighted to be hosting an insight into the family and their vision for turning the stately home into a sustainable family business for the 21st century.
The house is easily accessible, yet also unmistakably magical, from the stately drawing room with its magnificent 18th century French mirrors to the dining room and its splendid fireplace made of the marital bed of James VI, Broomhall House is truly a remarkable place and a wonderful historic venue and the perfect setting for our family business insight event and the concluding event of our inaugural Scottish Family Business Road Trip.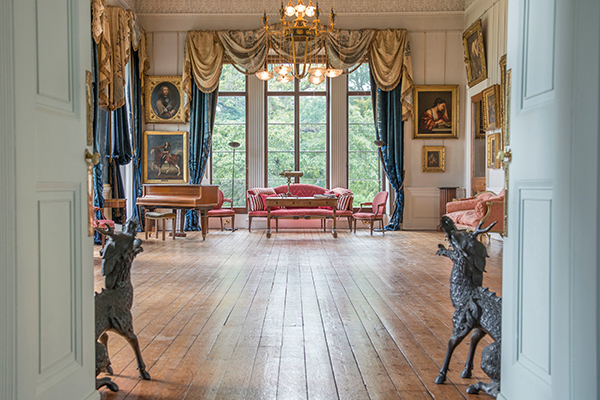 Secluded in 2,500 acres of private estate, Broomhall is an historic home which has witnessed the ebb and flow of significant moments of British history. Heads of State and royalty have been entertained here on many occasions, yet despite its impeccable credentials, Broomhall remains a family home, albeit one which can provide all the discreet security and modern facilities required in the 21st century.
As a family home, Broomhall is not open to the public, but we have been granted access for this unique event.
Join us for a magical experience, afternoon tea with an insight into the history of the family and the business as the Bruce family open the doors to their home and invite us to join them on a private tour too.
This really will be a fitting end to our family business tour of Scotland.
Schedule
14.30 Arrival glass of fizz & welcome by Lord Bruce
15.00 Seated in the drawing room for afternoon tea
16.00 Private tours offered by the Bruce family in 2 groups
17.00 Question time
18.00 Departure

This event is being sponsored by PwC.
Due to the nature of this event tickets are limited and early booking is recommended.
Access will not be granted without a valid ticket.