Broomhill Estate - Sculpture Gardens (Devon) - General Public Ticket
About this event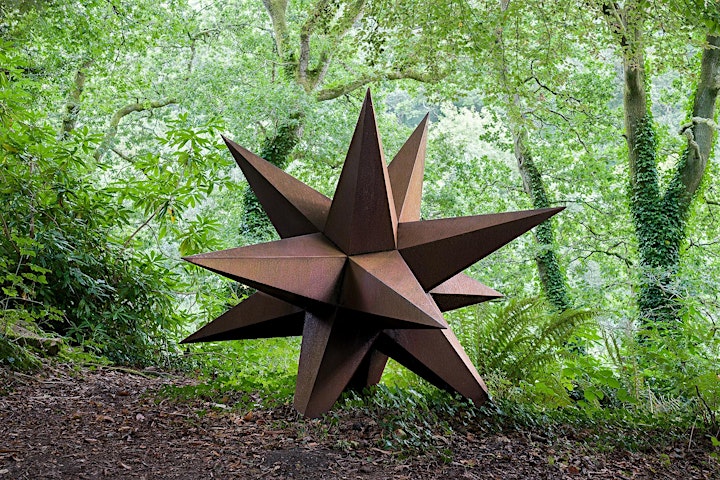 The Broomhill Estate lies in a glorious, undulating valley in North Devon, surrounded by hundreds of acres of woodland and bound by its own stream. Immerse yourself in the South-West's most enchanting gardens featuring over 200 sculptures.
Following a period of closure we are pleased to announce that the estate is now being gradually re-opened to the local public for physical and mental wellbeing purposes.
While we carry on essential works to prepare for the Spring, we are offering a limited number of tickets each day, all at greatly reduced prices and only available online.
Note that all dining and indoor facilities are closed at present. Restroom facilities are located in the separate exhibition gallery to the left of the main house.
Please follow the Government's Covid-19 guidance and use your best judgement to enjoy the grounds safely.
The grounds will be open from 10am - 6pm daily with tickets sold in 2 hour slots with last entry at 4pm. This will be extended in the summer as daylight hours grow longer.
There are 2 parts to the Broomhill Sculpture Gardens; the river meadow which houses the National Sculpture Prize (NSP) and the the top gardens which house the permanent collection.
To access the river meadow for the NSP walk down the drive and through the small gate, opposite the big star on the road bend.
The top garden can be access from the hotel terrace, take either stairs down and enjoy your visit.
Please stay on the paths, do not touch the exhibits and supervise children at all times. As a wild ancient woodland the weather can affect the landscape so take extra care on wet, lowland areas close to rivers and lakes.
We thank you for supporting the arts and look forward to welcoming you back
Broomhill Estate, Muddiford, Barnstaple, North Devon EX31 4EX