Brown Hairstreak egg search at Stafford Road Open Space, Ruislip Gardens
Help us search for Brown Hairstreak eggs and learn the skills to help you look for new sites with branch experts Liz and Andrew
About this event
Date: Sunday 5th December 2021
Event Title: Brown Hairstreak Egg Hunt
Site: Stafford Road Open Space in the London Borough of Hillingdon
Grid ref or postcode: TQ096857 [Landranger Map 176] or postcode: HA4 6PB
What3words: chains.brands.jams
Time/Meeting place: 10:30 at the allotment entrance on Stafford Road opposite the west end of Bedford Road. We aim to finish by 12:30-13:00 but stay as long as you wish.
Transport: The streets around Stafford Road usually have parking spaces. There is approx. ½ mile walk to the meeting place from Ruislip Gardens Underground Station (Central Line) along Bedford Road. (Metropolitan) to Ealing Broadway (District and National rail). There is also the E7 bus (every 20 minutes) from Ruislip. Please note we are not meeting at Ruislip Gardens Underground Station - do not take the Yeading Brook Walk from the station.
Information Help us search for Brown Hairstreak eggs and learn the skills to help you look for new sites. There is approx. 1km walk to the site along footpaths and fields, maybe muddy. Wrap up warm; bring gloves and suitable footwear and a hand lens if possible. More dates at different locations may be added later in the year or early 2022.
Additional information Before the hunt, we shall be holding a Zoom presentation on Wednesday 1st December https://us02web.zoom.us/j/86232645208 to help guide you through the techniques of searching for Brown Hairstreak eggs (no booking is necessary). Details: https://butterfly-conservation.org/events/online-presentation-how-to-find-brown-hairstreak-eggs-in-an-urban-landscape
Contact details Paul Busby - e-mail buzz113@hotmail.co.uk.
Booking is essential – the tickets are free. If we don't know you are coming we can't tell you if the event has been cancelled! If the event has to be cancelled or rearranged due to bad weather conditions, you will get a notification via Eventbrite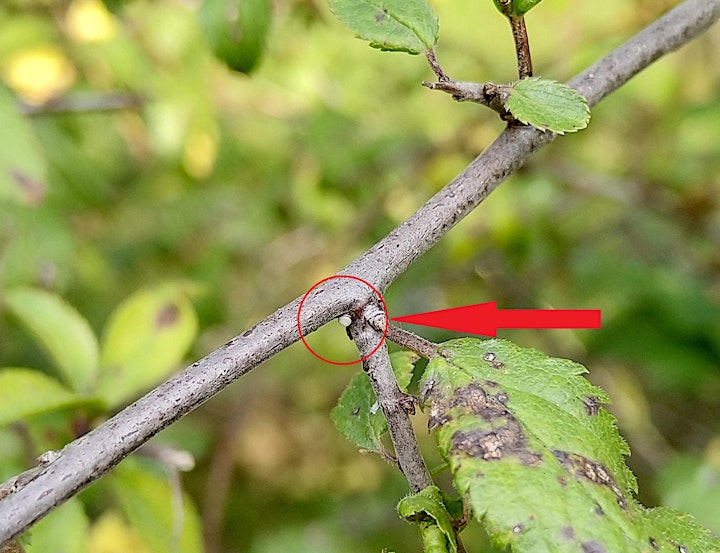 Brown Hairstreak egg - credit Jane Baker Butterfly Conservation library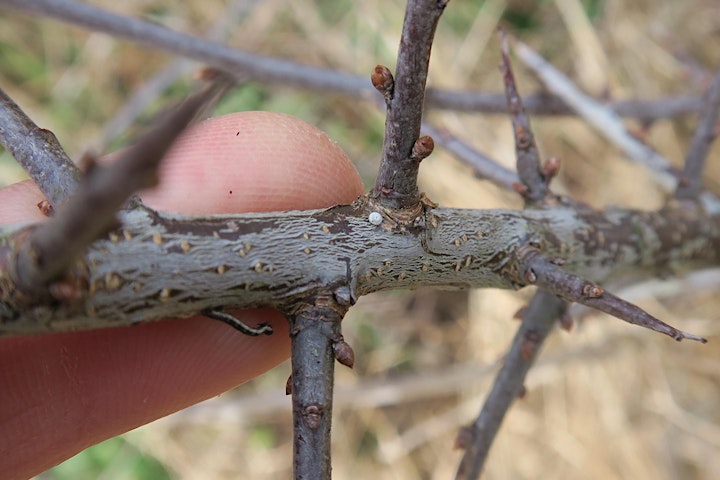 Brown Hairstreak egg - credit Sarah Meredith Butterfly Conservation library
Organiser of Brown Hairstreak egg search at Stafford Road Open Space, Ruislip Gardens