Description
How to become the best version of yourself in order to attract the right partner for you?
The Single Boss meets Miia Koponen the Nordic Dating Coach and Matchmaker on Saturday the 23rd of March for an intimate brunch. You'll have the opportunity to not only find out about The Single Boss events but engage with Miia who has over 12 years of experience helping people find successful dating and relationship strategies. She is passionate about challenging the status quo of dating, relationships and sex. She thrives on having open discussions about topics around these areas.
This brunch is more than just a chit chat, Miia will be leading the conversation and ensuring everyone contributes and has fun doing so. Learning material emailed out before the event to get your creative juices flowing.
Our brunch will be held at "Pontis Italia kitchen" which is famous for its exciting food, amazing customer service, and is just a stones throw away from Oxford Circus station. Please note your bunch and a drink is included in the price.
We're looking forward to seeing you!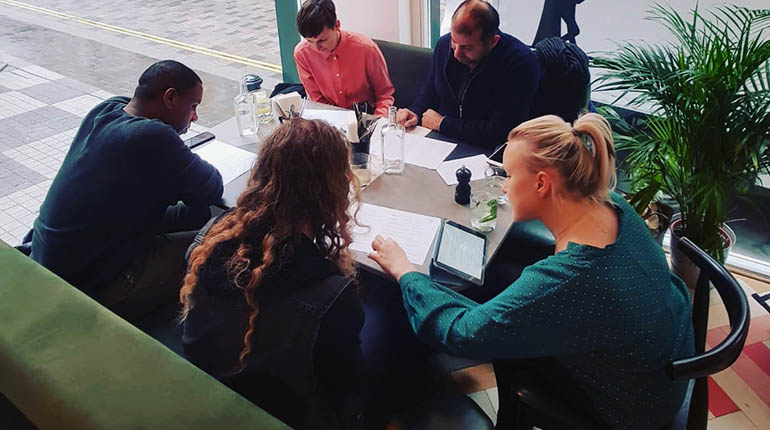 Miia Koponen the Nordic Dating Coach:
What you'll receive:
Miia's 12 plus years experience in the field of dating, relationships, and intimacy

Learning material emailed to you prior to the event

Engaging conversation with your fellow attendees around the topic

Delicious food & one drink

Ticket price : £50
What previous guests have said:
"A beautiful way to meet like-minded people and have insightful conversations about topics that are most important. Miia is a great facilitator and asked the right questions at the right time to help people open up more and be authentic"
"I had an amazing morning with the Brunch date with Miia. Meet some great people and had some insightful conversations with the group"
"the event brought about meaning and actionable discussion and helped reconfigure my own perceptions as well as challenge others"