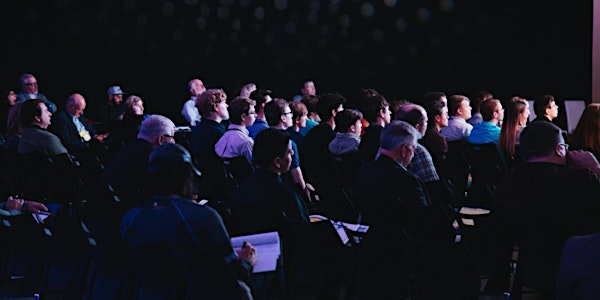 Brunel Education Conference: Policy, Practice and the Direction of Travel
Location
Eastern Gateway Building
Kingston Lane
Uxbridge
UB8 3PN
United Kingdom
Talks joined by students, researchers & staff discussing the changing landscape of policies & practice to develop strategies in education.
About this event
Our conference will take up themes that address both policy and practice, and implications for educational futures. At the same time as the dominant narratives of 'levelling up' or 'closing the gap' pervade, questions of social justice become masked by competing priorities and ideological imperatives.
Recent twitter spats over the 'Reading Wars', planned changes to GCSE, A-Level and vocational qualifications, 'fit for purpose' assessment, and the implications of changes to school structure and governance, all raise important questions for educators.
Solutions to the ever-changing policy context are never easy. However, central to the spirit of Brunel, its Education Department and its Partners, is our commitment to recognising, challenging and engaging with the contested nature of policy and its implications for higher education, schools, researchers and policy makers.
Schedule
3.30pm Arrival, registration and refreshments in Eastern Gateway Atrium
4.15pm Welcome and introductions
4.30pm Keynote Speakers
6.50pm Q&A with Panel
Followed by Networking drinks reception and hot buffet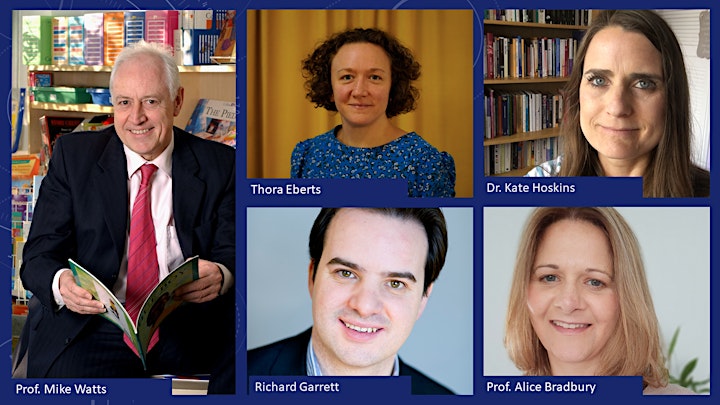 Mike Watts is Professor of Education in the Department of Education at Brunel. He conducts 'naturalistic' people-orientated research principally in science education and in scholarship in higher education. He has conducted major studies in both formal and informal educational settings in the UK and abroad, and has published widely through numerous books, journal articles and conference papers. He leads in the Department on Knowledge Transfer and Knowledge Exchange, enjoys exploring new technologies for learning, and writing about creative (sometimes transgressive!) pedagogical approaches to learning and teaching. He teaches at all levels within the Department of Education and currently supervises 14 PhD students.
Thora Eberts is Senior Capacity Improvement Advisor for the Teaching School Hubs Council. Thora leads the work of the TSHC central team, providing strategic and operational capacity to support the Council's policy advisory and Teaching School Hub capacity building functions.
Prior to joining the TSHC in January 2021, Thora held executive and senior leadership roles designing and delivering professional development for teachers and leaders. Thora was Delivery Director for Ark Curriculum Plus and led the redesign of the AC+ professional development programme delivery model in response to the pandemic. Thora has worked in the private sector as COO for an education services company, working with 2,000 schools across England. Thora began her career in the UK as a founding member of Teaching Leaders (now Ambition Institute), a charity dedicated to improving the life chances of disadvantaged children by developing outstanding middle leaders. Thora spent eight years at Teaching Leaders working across participant recruitment, assessment and selection; programme design and management; people development and finally as Midlands and South West Regional Director.
Kate Hoskins is a Reader in Education with a focus on policy. Her research interests rest on the intersections between education and social policy, identity and inequalities in relation to early years, further and higher education.
Her recent funded project with Professor Alice Bradbury examined the role of nursery schools in reducing the impact of socio-economic disadvantage in the early years sector. The findings confirm these settings are working in a hostile policy context and yet to the families they support, they are a front-line service, compensating for growing gaps in social welfare in the UK. She has published on inequalities in ECEC, with a focus on the role of policy in exacerbating these.
Kate's most recent research on social mobility with Professor Bernard Barker examines the role of the family in intra and inter-generational social movement. They take a unique genealogical approach to researching social mobility, using a university chemistry department as a case study to explore participants' motives for pursuing a STEM undergraduate degree and the influences that have shaped them.
Kate is now working on a British Academy funded research project with Professor Marie-Pierre Moreau and Dr Ellen McHugh to examine the precarious transitions undertaken by doctoral researchers negotiating the shift to an academic post. 
Alice Bradbury is Professor of Sociology of Education at IOE, UCL's Faculty of Education and Society, and co-director of the Helen Hamlyn Centre for Pedagogy (0-11 years). She specialises in research on the impact of education policy on classroom practices and inequalities, with a particular focus on issues of assessment in early years and primary schools. In recent years she has been part of a team conducting two major ESRC-funded projects on the impact of Covid on primary schools, as well as being involved in research funded by the DfE and Unison on the pandemic. Her recent work on the teaching of reading (2022, with Dominic Wyse) received widespread press attention. She has written extensively on policy, inequalities and classroom practices, including the books Understanding Early Years Inequality (2013), The Datafication of Primary and Early Years Education (2017, with Guy Roberts-Holmes), and Ability, Inequality and Post-Pandemic Schools (2021).
Richard Garrett is Director of Policy and Strategic Relationships for General Qualifications at the exam board regulator Ofqual. He is responsible for policy and regulatory requirements for GCSE and A level qualifications and for Ofqual's regulation of statutory national curriculum assessments. He also oversees Ofqual's relationships with stakeholders including teaching associations, unions and the Department for Education. Richard has worked for Ofqual and its predecessors on the regulation of both the development and delivery of qualifications for over 10 years.