Brunel for Business Webinar Series: Opportunities and Resilience in Crisis
About this Event
The Secret to Uncover Breakthrough Ideas
Even the greatest creative visionaries and brands use processes to unlock ideas that lead to new game-changing products, services and marketing strategies. They don't simply throw their teams in a room and pray they come up with a smash-hit idea.
Nikolas Venios and Mark Famy from The Ideas Agency have worked for some of the most ambitious businesses on the planet. In this interactive workshop, they will show you some creative tools and techniques you can use right away to unlock your own and your team's creativity.
Learn how to quickly solve business challenges and develop ideas for new products, services and marketing strategies that keep you relevant to your customers and turn you from the me-too into the go-to within your market.
Speakers:
Nikolas is an Innovation Strategist and the Founder of www.theideasagency.com. He has worked with some of the most well-known businesses in the world to help them unlock new market, product and service opportunities. He has a background in product design, marketing & innovation.
With 15 years' experience in corporate business development, strategy and innovation, Mark is a coach, mentor and facilitator for Innovation and Creativity tools. He currently works as an Innovation Development Manager at Saint-Gobain and is an Innovation Strategist at the Ideas Agency.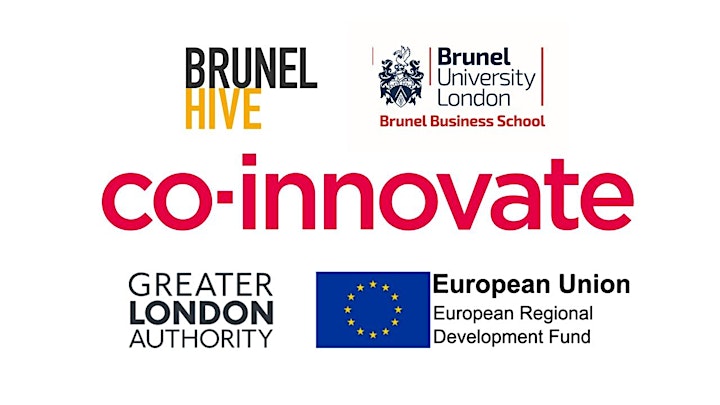 Brunel for Business - Webinar Series
How can we see and create opportunities while remaining resilient in crisis? Discover how to articulate your potential beyond the crisis, and develop plans to build opportunities with the business and academic community. The Brunel for Business Webinar Series is run by Brunel Hive, the growth and engagement platform at Brunel Business School that aims to engineer the accelerated growth of West London businesses, and indeed companies across London. Part of our commitment to engage with small businesses, alumni, and students, the webinar series will focus on various topics relevant for a post COVID-19 economy.