Brunel Language Centre End of Pre-Sessional Brighton Day Trip (Friday 8th S...
Description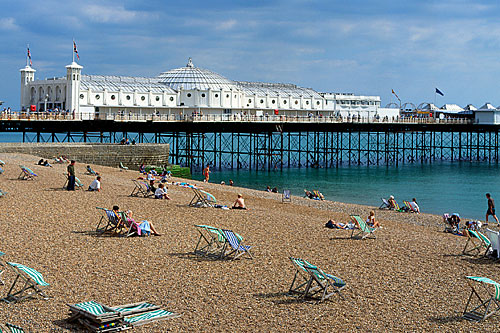 Visit Brighton - the famous British seaside!

This is a free trip for currently enrolled Bruenl Language Centre students, who have been studying a Pre-Sessional English Course only.
We will travel by coach and will meet by the Eastern Gateway Building at 8.30am on Friday 8th September 2017. Please make sure that you bring your Student ID card with you and that you know your coach number.

We expect to arrive in Brighton by 11am. Take note of where the coach has dropped you as we will need to meet back here later.
At the end of the day, we will meet back near the pier at 4.15pm (near where the coach dropped us) to take the coach back to Brunel University. The coach will leave Brighton at 4.30pm - we will not wait if you are late.
Tickets will be allocated on a first come, first served basis. If you wish to travel on the same coach as a friend, please make sure that you select the same coach number (see above). You will not be allowed to swap coaches. (If you need to cancel your place on the trip you must let languagecentre@brunel.ac.uk know at least 48 hours before the trip - otherwise you will be charged).

Please book 1 ticket only per person. Your ticket is valid for both the outgoing and return journey.

If you have any questions about this event, please contact languagecentre@brunel.ac.uk
Kind regards
Julia