Event Information
Location
3G Football Pitches
Brunel Outdoor Sports Park, 3G Pitches
Brunel University
Kingston Lane - Uxbridge
UB8 3PH
United Kingdom
Description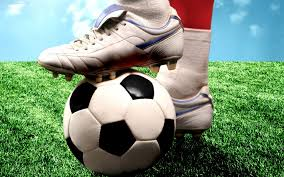 We have booked a football pitch for Thursday 24th August 2017 for students and teachers who would like to take part and have some fun ! The match will start at 5.30pm on the 3G pitches at the Brunel Outdoor Sports Park (along Kingston Lane). If you are not sure how to get there, some people will be leaving from outside the Russell Building at 5.20 pm. Look out for the student ambassador who will be wearing a blue t-shirt and will show you where to go. Please bring comfortable clothes and trainers.
If you are not interested in playing, you can take food along and have a picnic if you wish (there are tables and benches at the venue). You can then support your fellow classmates and teachers as they play!
Please remeber to wear suitable clothing and footwear for the 3G pitches and pleanty of water to drink!
Date and Time
Location
3G Football Pitches
Brunel Outdoor Sports Park, 3G Pitches
Brunel University
Kingston Lane - Uxbridge
UB8 3PH
United Kingdom