Brunel Writers | Jaybird Live Literature presents : What Days We're Having...
Description
The Creative Writing faculty at Brunel presents another amazing line-up of writers for the Writers Series 2019. As well as high-calibre visiting authors and esteemed local voices, all events will feature Brunel Creative Writing students opening the evening with readings from their work, as well as complimentary refreshments and free admission.
Jaybird Live Literature presents
What Days We're Having Now
A new poetry show featuring Alex MacDonald, Ella Frears and Will Harris
When you're on an adventure, you need a map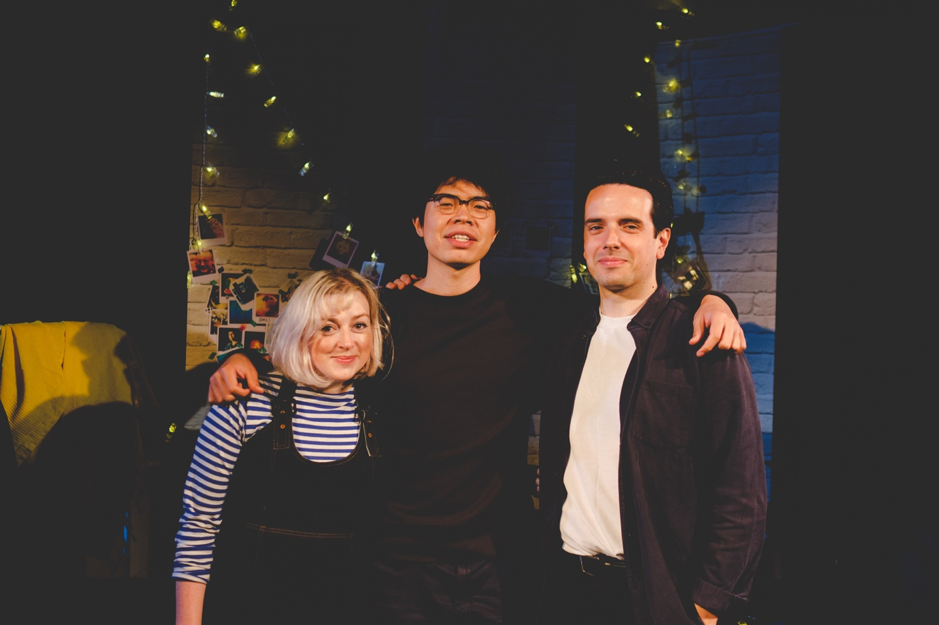 Take one last look at your teenage bedroom - its floordrobe and cereal bowls, the photos on the wall – then head out into the world.


What Days We're Having Now is a live anthology of subtly theatricalised poems. Images scroll by like an Instagram feed: a flower pressed in a book, a cartoon frog, a stack of nachos cooked by a TV chef.


Through performed poems touching on identity, uncertainty, the meaning of family and the nature of love, Alex, Ella and Will talk to us. They lead us away from home and help us find our way back. Navigate your lives with their poems.
The Poets
Will Harris has worked in schools, led workshops at the Southbank Centre and taught for The Poetry School. He co-edits 13 Pages and organises The Poetry Inquisition. He is an Assistant Editor at The Rialto, part of the editorial team behind Swimmers and a fellow of The Complete Works III. His poem 'Say' is shortlisted for the 2018 Forward Prize for Best Single Poem. His pamphlet All This Is Implied is published by Happenstance.
Ella Frears is a poet, writer and visual artist. She was awarded a place on the Jerwood/Arvon Mentoring Scheme 2016/17 and received a fully funded scholarship for the MA in Creative Writing at Royal Holloway where she was Poet in Residence writing about the Cassini Space Mission. She has also just been shortlisted for the poetry category of the Manchester Writing Competition. Her pamphlet Passivity, Electricity, Acclivity is published by Burley Fisher Books.
Alex MacDonald has recently had poems published by Clinic, English Pen, Rising and The Oxfam Book of Young Poets. He was a runner up in the Pighog / Poetry School Prize and ran the reading series 'Selected Poems at the V&A Reading Rooms'. He's a parliamentary speech-writer by profession, and has a particular interest in young people's mental health. His debut pamphlet Knowing This Has Changed My Ending was published by Offord Road Books in 2018
Jaybird Live Literature was founded in 2006 as a production company that works with established poets to produce subtly theatricalised live literature performances of existing and newly commissioned writing. More details at www.jaybird.org.uk