Brunel Writers Series - Elaine Feeney in Conversation with Claire Lynch
About this Event
This very special event in our online series welcomes Elaine Feeney, Irish poet and author, to Brunel University London, where she will be joined in conversation with Dr Claire Lynch.
Claire, who specialises in autobiography and contemporary Irish Literature at Brunel, will interview Elaine about her debut novel, As You Were, which was published in August 2020, with opportunity for further questions from the attendees.
As You Were is a novel about intimate histories, institutional failures, the kindness of strangers, and the darkly present past of modern Ireland. It is about women's stories and women's struggles. It was shortlisted for The Irish Novel of the Year at the Irish Book Awards, The Kate O' Brien Award and longlisted for The Rathbone's Folio Prize. Feeney's debut featured in various Best of 2020 lists including The Telegraph, Herald (Scotland), Irish Independent, Evening Standard, Guardian, Observer, Sunday Times, Foyles and Irish Times.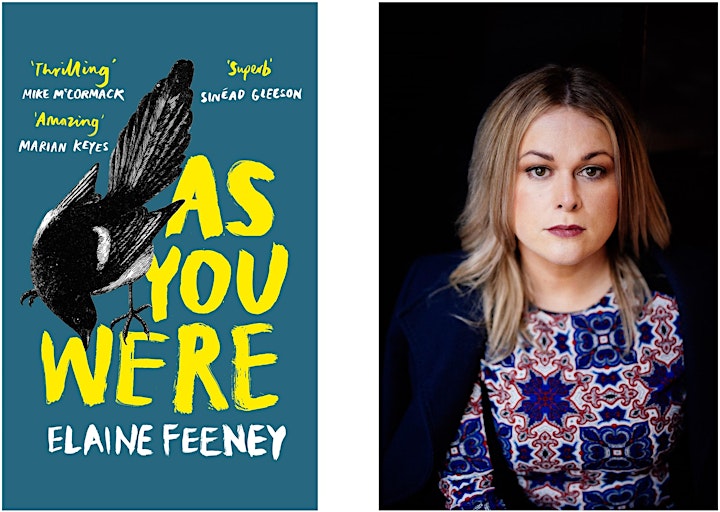 Elaine Feeney is an Irish writer from Galway where she lectures at The National University of Ireland. Feeney has published three collections of poetry including The Radio was Gospel (2014) and Rise (2017). She wrote the award-winning drama piece with the Liz Roche Company, WRoNGHEADED. Feeney's short story 'Sojourn' was included in The Art of The Glimpse, 100 Irish Short Stories edited by Sinead Gleeson. As You Were is her debut novel.
Dr Claire Lynch is a Reader in English and Irish Literature at Brunel University London. She is the author of several articles and chapters on Irish literature and two books Irish Autobiography (2009) and Cyber Ireland: Text, Image, Culture (2014). Her first book of creative nonfiction, Small: On Motherhoods will be published by Hachette in June.