Brunel Writers Series - Joe Dunthorne in Conversation with Helen Cullen
About this Event
This very special event in our online series welcomes Joe Dunthorne, poet and author of three critically acclaimed novels, to Brunel University London, where he will be in conversation with Helen Cullen, author and current guest lecturer in the Brunel English department.
Joe Dunthorne's debut novel, Submarine, is on the syllabus for current English Literature students at Brunel and so this event offers a unique opportunity for them to ask questions of the author. Helen will also interview Joe about his subsequent work and successful career to date with further opportunity for questions from the attendees.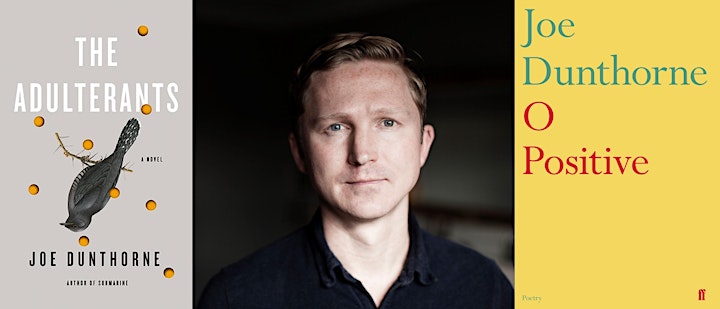 Joe Dunthorne:
Joe was born and brought up in Swansea. His debut novel, Submarine, was translated into twenty languages and made into an award-winning film. His second novel, Wild Abandon, won the Encore Award. His latest is The Adulterants. His first collection of poems, O Positive, was published by Faber & Faber in 2019. He lives in London.
Helen Cullen:
Helen is an Irish writer living in London. Her debut novel, The Lost Letters of William Woolf was published in 2018 with the novel garnering Helen a Best Newcomer nomination at the Irish Book Awards. Her second novel, The Truth Must Dazzle Gradually was published in August 2020. Helen holds an M.A. in English Literature at Brunel University and commenced a PhD in Creative Writing at the University of East Anglia last year.