Brussels 2018 Venture Capital World Summit

Wednesday, 30 May 2018 from 09:30 to 16:30 (CEST)
Event Details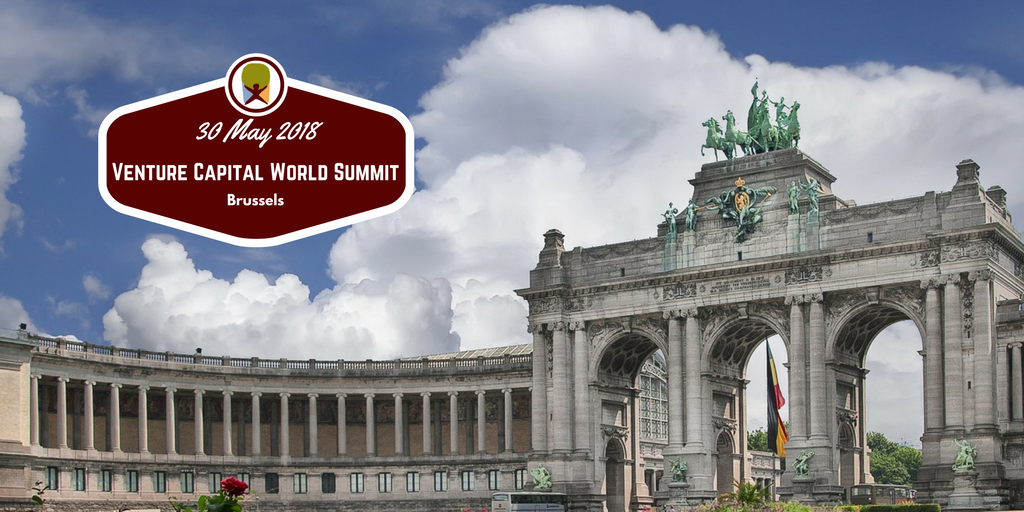 These events are the Venture Capital World Summit, where is on offer an opportunity to meet dynamic pre-selected companies with high growth potential, Fund Managers, Family Offices Representatives, Investment Managers, and VIPs from across the world.
We have slots available to selected companies that may wish to present and become one of our distinguished partners.
 Our Country Program showcase package includes:
• Exhibition opportunity for 5 of your countries top start-ups/scale-ups as part of the countries exhibition area.
• Attendee tickets: 2 per company, 4 per sponsor organisation.
• Silver level branding for sponsoring country.
• Mention & description in the program (incl. companies).
• Introductions to investors & VCWS network of VIPs.
Attendees will be able to learn, debate, invest, and connect with leaders on the future challenges facing Venture Capital and Private Equity in dynamic Markets. we can envisage great synergies and benefits at this unique international event, offering unique opportunities at our Series 2018 season of the "Venture Capital World Summit", as seen on Venture Capital World Summit. 
 We are well positioned as the 'Oscars' of Venture Capital and Investees, working with our partners from around the world.
 We believe it is fair to say that we share a mutual long-term vision regarding the development and prosperity of business communities in various regions.  On this front, this event does bring together a collection of key players, outstanding leaders, influencers, and entrepreneurs, ranging from finance industry funds (with their related areas of operations), to high-growth SMEs.  Venture Capital is presented and analysed in a context of investment for entrepreneurs with global businesses, and local considerations.  The presenting businesses have already been through considerable due diligence, and have been nurtured for growth (with scalability incorporated), and consideration taken for sustainable models.
The agenda for the event is currently planned to be structured into four distinct sections, namely:
Expert discussion panels;

Pitching Seed funding, Series A and B;

Keynote speakers;  

Networking with individual private Meeting rooms if required;
Potential sponsors will have an area within the event reception at a remarkable conference centre, and the ability to choose/place a nominated speaker who will have the opportunity to address the conference directly for 30-40 minutes.
Additionally,  also offered a workshop room to deliver a more candid/bespoke seminar to selected attendees, the benefit of providing a speaker is that it will put you, and your business, in the forefront of delegates attending the event, which will allow you to convey your message and demonstrate your expertise and position your organization as a global leader.
By speaking or nominating a speaker for the event you will also have a whole page interview within the event magazine, which will increase your exposure and help ensure that all delegates will want to engage in further conversation with you.  Indeed, as a partner of record your ROI will remain active during many months after the event.
The event format will be focussed around 4 key areas, namely:
Venture capital;

Finance and investment in the context of entrepreneurship;

Business growth;

Sustainable innovation.
There will be keynote speakers in each of the above 4 section and a collective expert panel discussion.  Additionally, there will be time allocated for invited individuals to pitch to selected investors.  Sponsors will also be able to exhibit and conduct small workshops. 
Join the conversation using #VCWS2018


When & Where

Grand Place (ticket holders disclosure)

1000 Bruxell Brussels
Belgium


Wednesday, 30 May 2018 from 09:30 to 16:30 (CEST)
Add to my calendar
Organiser
Venture Capital World Summit is an international multi-event for businesses looking for investment and investors to connect, it is a global community for investors and investees. The 2019 World Series starts in Paris, followed by Brussels, New York, Hong Kong, Seoul, Tokyo, Berlin, London, Cardiff, Toronto and Silicon Valley. Designed for Scale-ups looking for Series A investments. #VCWS2019.
The Venture Capital World Summit is here to help businesses get the capital and expertise they need to scale up, strengthen and grow internationally through our trusted network and World Series of events. Backed privately since 2013, the Venture Capital World Summit is now currently raising its first own investment fund of £40m that will incorporate a mixed share of private, public and non-profit sources for the benefit of businesses looking for Series A funding over the next ten years. With a focus in the Artificial intelligence market, although we welcome any other sector too to submit their proposals.
Our message to international businesses and entrepreneurs is simple: attend our international events and get in touch well before. We want to help as many entrepreneurs as possible to get the investment and international opportunities via our established and trusted exposure with an unique investment brand you need to grow, expand and scale up. When your business prospers, everyone prospers. Go to vcworldsummit.com to find out more, when and where the next event is.