Heide Goody& Iain Grant, co-authors of the comedy fantasy Clovenhoof series (and other books) and owners of small press, Pigeon Park Press
About this event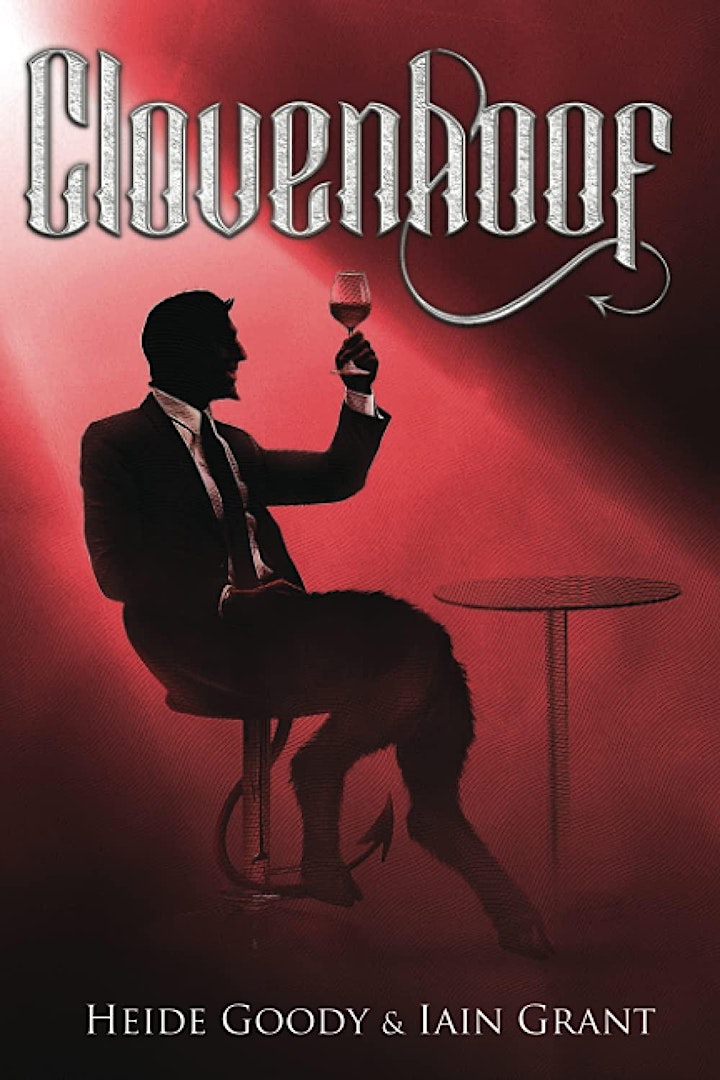 NB Event will be in-person at the Gunmakers Arms, Bath Street, Birmingham and simultaneously on Zoom.
We are pleased to welcome local (and prolific!) authors Heide Goody and Iain Grant, who are mainly known for that most difficult of things to write, SFF comedy.
Iain and Heide have found the most success as co-authors with Clovenhoof, a comic fantasy series which details Satan's adventures in suburban Birmingham after being fired from his job in Hell. To date there are seven books in the series, with other short stories etc. set in the same world. Other series they have written include the Sam Applewhite comedy crime series, where Sam solves crimes with the aid of her retired stage magician father, and the Oddjobs series about a secret government organisation responsible for making sure the apocalypse goes smoothly! Other works include the Sprite Brigade and Lori Belkin series.
They are the co-founders of Pigeon Park Press. This was formed in 2012 primarily as a means to publish their own works although they do promote other local writers as well. They also run and facilitate collaborative writing events in the Birmingham area such as CIRC: TEN TO ONE (a novel written by 10 international authors) and A HARD DAY'S WRITE where a relay of writers occupied a phone box as a base for the creation of stories.
Before the pandemic, they also held regular spoken word events usually with a theme such as "Halloween" or "Stories in Winter". They also regularly present workshops at conventions etc.
Iain is also the sole author of a fantasy novel, A GATEWAY MADE OF BONE and has published a series of steampunk chapbooks. The six stories in the cycle were published as THE GEARS OF MADNESS.
All of this means they have a lot of interesting things to talk about with us. Further details about their books and Pigeon Park Press can be found at www.pigeonparkpress.com
REMINDER The meeting will be live at the Gunmakers Arms in Birmingham with a simultaneous Zoom meeting (FREE - book Online tickets here. In-person booking not required).