Description
11th meeting of the British Society of Neuro-Otology
Friday 6 October 2017,

St Thomas' Hospital, London

The programme for this one-day meeting comprises two invited speakers of international renown and the presentation of free papers and posters. The meeting is open to all those interested in the field of balance disorders.

Keynote Speakers

Spatial Representation and Navigation in Relation to the Vestibular System

Professor Neil Burgess, Professor of Cognitive and Computational Neuroscience, University College London




Advances in Intra-Tympanic therapies for Meniere's Disease

Mr Jonny Harcourt, Consultant ENT Surgeon, Charing Cross Hospital, London

Call for Abstracts

The meeting will be stuctured on short, free presentations and include two guest speakers. Free presentations can be either a short 10-15 minute oral presentation or a poster.

If you would like to submit an abstract for consideration for presentation, please provide an abstract of no more than 200 words and complete the following details. Abstracts should contain data and conclusions together with full authorship and addresses. Registration fees must be paid in order for abstracts to be considered. Visit www.bsno.org.uk or email bsno@menieres.org.uk to receive an Abstract Submission Form.

Deadline for abstracts: Monday 3 July 2017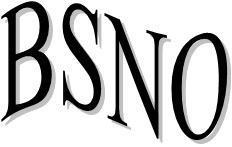 FAQs
How do I submit an abstract for consideration?
Please visit www.bsno.org.uk or email bsno@menieres.org.uk to receive an Abstract Submission Form. Abstracts should be submitted by Monday 3 July 2017.
When will I know if my abstract has been selected?
You will be notified of the outcome of your abstract submission by 17 July 2017.
When will the full programme be published?
The programme will be published at the end of July 2017 when the abstract submissions have been reviewed and selected.
Where is the event being held?
St Thomas' Hospital Westminster Bridge Road London SE1 7EH
The nearest tube station is Lambeth North Station.
Will there be CPD Points?
The meeting has 6 Ext CPD credits from RCPL.
Are bursaries available?
There are two travel/accommodation bursaries of £300 available for trainees submitting an abstact for a poster or oral presentation. Please apply in writing when submitting your abstract. Your abstract will need to be accepted and your event fee MUST be paid before a bursary application is considered. For more details visit www.bsno.org.uk or email bsno@menieres.org.uk.
Sponsorship
If you are interested in sponsoring the meeting, please email bsno@menieres.org.uk or call Natasha on 01306 876883.
Are there other ways to pay?
Yes, you can also pay by cheque, BACS or over the phone. Visit www.bsno.org.uk for more details.
How can I contact the organiser with any questions?
If you have any questions, or require any further information, please email bsno@menieres.org.uk