BTWSC/AHR/BBM/BMC End Of Year Thank You Social Networking + Brent & Reggae...
Description
We've had an interesting year or two. So we call upon all who have supported us in any of the diverse ways that have helped our various organisations and projects, to join us for our end of year social and networking event.
BTWSC/AHR/BBM/BMC End Of Year Thank You Social Networking + Brent & Reggae Presentation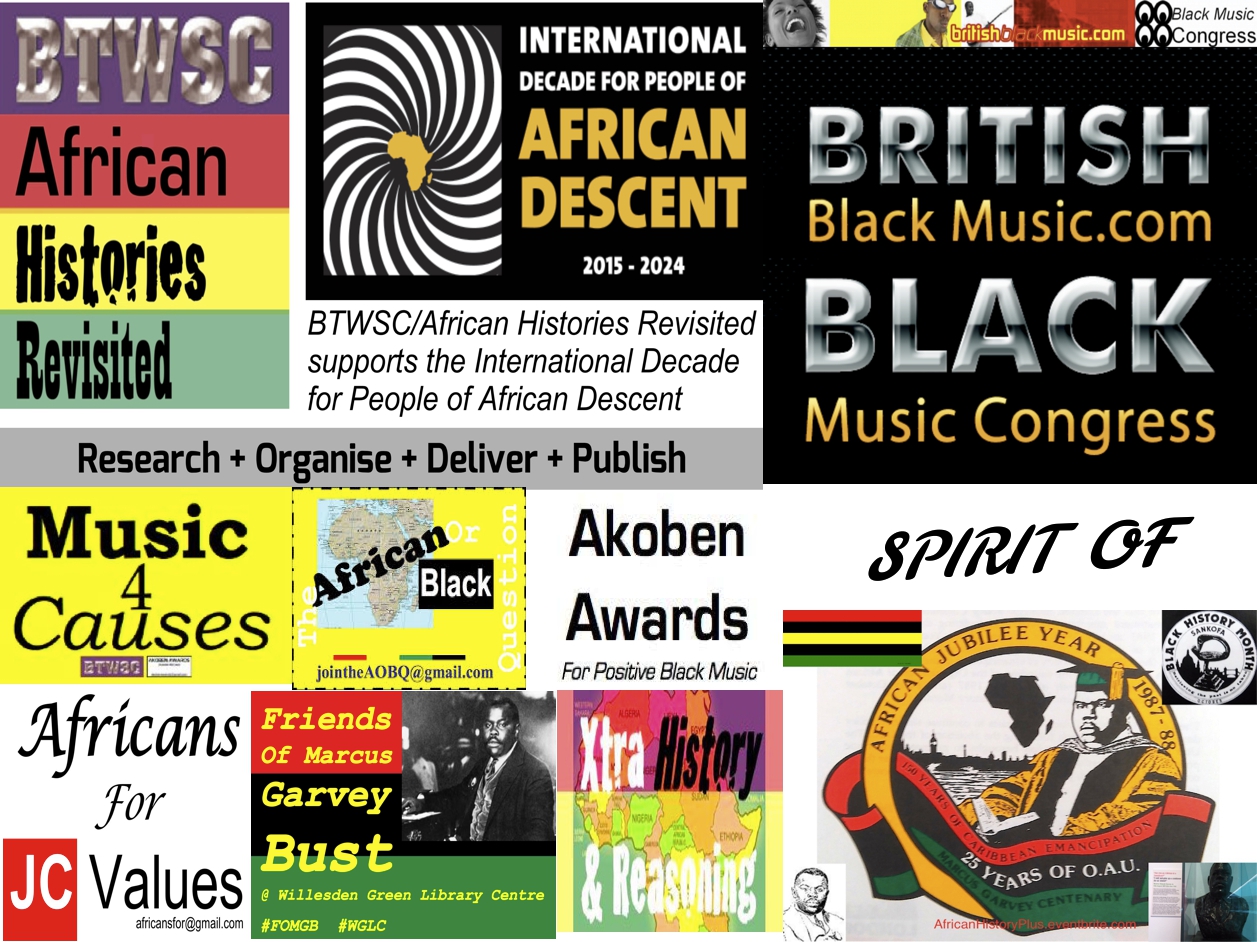 Hopefully the image above will remind you of our organisations and some of our recent projects. So join us for a relaxed evening, find out about some of our upcoming projects, such as the Environment fundraiser and the digital release launch of Music4Causes' 'Look Around (The Environment)' single at City Hall on Jan. 8, and enjoy our last Reggae @ 50 event - the 'Brent & Reggae' audio-visual presentation, which re-iterates Brent, London Borough Of Culture 2020's unique place in history as Britain's Reggae Capital. There will also be a short Reggae quiz, and the soundtrack of reggae music in the background throughout the evening.
This event is open to Reggae and non-Reggae fans! Booking here or RSVPing btwsc@hotmail.com or bbmbmc@gmail.com highly recommended!
Limited Caribbean food, books, CDs and DVDs on sale.
The event is dedicated to the memory of Brent charity worker Dame Betty Asafu-Adjaye, who passed away a few months ago. Whilst she had the Mission Dine Club centre in Harlesden, we run several projects there, for discussions, film shows, fundraisers to family fun days!