BU An audience with Fiona Jeffery OBE of World Travel Market
Description
Provisional programme
15:00-16.00 Registration, networking coffee
16:00-16:30 Fiona Jeffery; Reflections of career and trends in tourism
16:30 -18:00 Dynamic interaction session chaired by Professor Dimitrios Buhalis and
facilitated by Keith Wilkes, Alan Fyall, Caroline Jackson, Adele Ladkin from
The School of Tourism at Bournemouth University.
18.00-20:30 Reception and networking session (by invitation)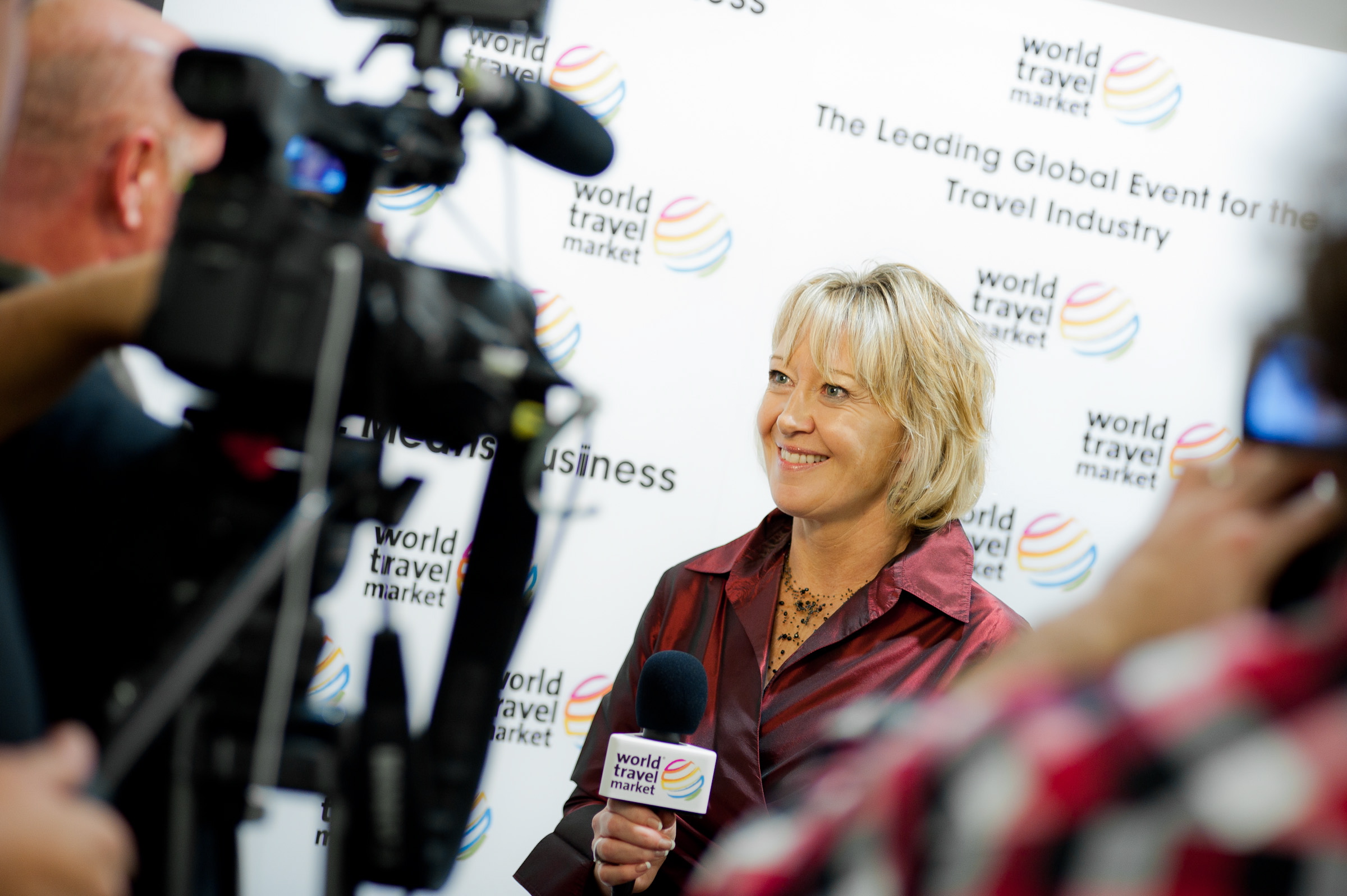 Fiona Jeffery OBE of the World Travel Market will provide a unique insight into her career on Wednesday 14 March 2012, as part of the School of Tourism at Bournemouth University's 2012 Lecture Series.
This free lecture series of the School of Tourism of Bournemouth University is open to everyone, and offers the opportunity to gain a unique insight into cutting edge topics introduced by Associates of Bournemouth University's world-renowned knowledge, research and expertise.
Fiona Jeffery born in Scotland in 1960 and graduated from Edinburgh University with a BA in French and Spanish and honours in Italian. She then joined the House of Fraser retailing organisation specialising in international buying. Fiona joined the marketing department of Reed Exhibition Companies in 1986 and by 1988 she was a Group Marketing Manager responsible for the marketing activity surrounding 17 of Reed Exhibition Companies' leading annual events within travel, catering, computing, electronics, book publishing, fashion and jewellery industries. She then became Marketing Director in 1991.
In 1992 she helped launch Arabian Travel Market in the Middle East and in December 1993 took over responsibility as Exhibition Director of World Travel Market as well as British Travel Trade Fair in 1996. In 2000 she was appointed Group Event Director for World Travel Market and British Travel Trade Fair and Marketing & Business Development Director for Reed Travel Exhibitions responsible for the group's global communications and strategic development. In 2005 she became Managing Director, World Travel Market and Chairman in 2008.
In 1998 she founded and is now Chairman of the international water-aid charity Just a Drop which the eTourism Lab of Bournemouth University has been supporting with a social media strategy. The charity aims to deliver clean water to over 1.1 billion people worldwide who have no access near to their homes and by doing so reduce the instance of child death caused by polluted water across the world.
Fiona created two key initiatives in association with United Nations World Tourism Organisation (UNWTO) in 2007, launching the Ministers Summit and World Responsible Tourism Day which take place on Tuesday and Wednesday respectively, each year of World Travel Market. The Ministers Summit aims to bring the private and public sectors closer together. WTM WRTD is a global tourism initiative to highlight the issues and contributions travel and tourism companies can and should make to managing tourism responsibility. Fiona is instrumental in expanding, away from the main event, World Travel Market's successful brand through WTM Vision Conferences which facilitate a look at the international business landscape, and take place in Milan (April), Dubai (May) – coinciding with Arabian Travel Market) and London ( June).
Fiona is a trustee of the charity The Travel Foundation, a Board Member of Tourism Society, received the Shine Woman of the Year Award in 2008 and was nominated for the TTG Outstanding Achievement Award in 2011. However Fiona says her best job is being a Mum to Cameron and Lauren and spending time with her family.
The lecture will take place at, Kimmeridge, Talbot Campus, Bournemouth University, BH12 5BB, on Wednesday 14 March 2012 at 4pm, with registration from 3pm.
http://portal.bournemouth.ac.uk/txtlstvw.aspx?LstID=2e5a5f2c-50be-4b40-8c8e-4e9f99ab299b