Description
Bubble 5k is coming to Lincoln Summer 2017
Supporting Linkage Community-Trust & Boultham Park Restoration Project

Are you ready to run walk and dance through the clouds of bubbles!

- Fun Warm Up guaranteed to bring smile to your face!
- Take the 5KM course as you like, run it. walk it. dance it.
- Then there will be a bubble megablast to celebrate the set off and get into the party atmosphere.
- Then collect your medal and show off to your family and friends.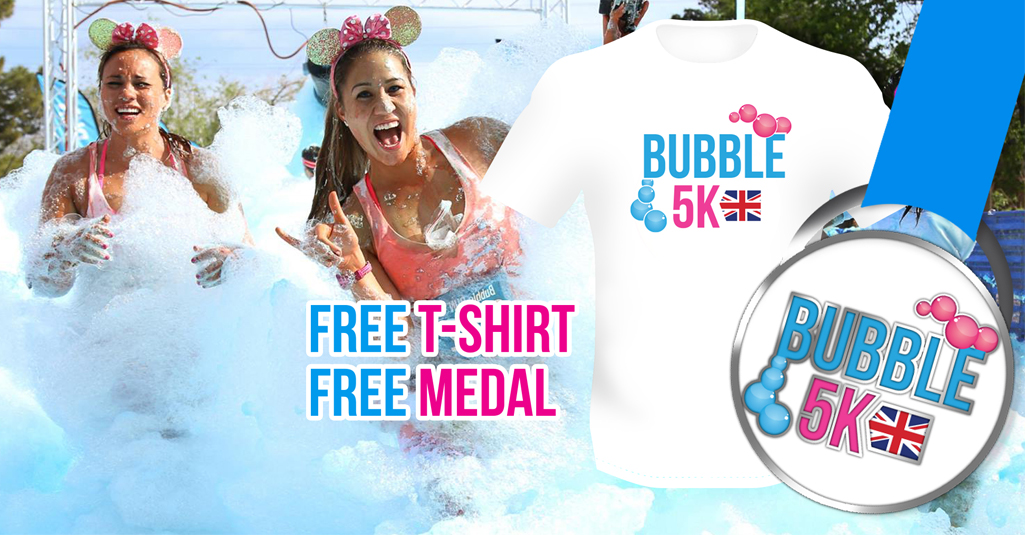 WHAT YOU RECEIVE?
White t-shirt Make sure you keep an eye on our Facebook page for your chance to choose the t-shirt design!
Medal
5KM of bubbles
Water
TIMINGS
Event Registration Opens - 09:30
Pink Wave - 10:00am SOLD OUT

Blue Wave - 10:15am SOLD OUT

Orange Wave - 10:30am SOLD OUT
Green Wave - 10:45am
Red Wave - 11am
Finish - 12pm

TICKET PRICES:
Adult £22
Child £10
Family £50 (Two Adults, Two Children)
Team member (must be in a team of 4+) £20 per person

FAQS

Please see website for further infomation
www.bubble5k.co.uk