BUBNOVAČKA (workshop + jam session)

Wednesday, 27 December 2017 at 16:15

-

Friday, 31 August 2018 at 22:00 (CET)
Event Details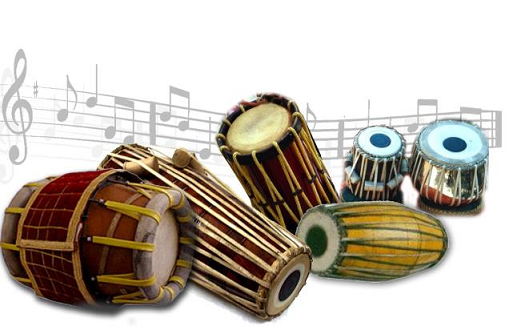 OBSAH - spojenie so sebou, ticho vs úder, nájdenie vlastného rytmu, akcia-reakcia, asertivita-empatia, spojenie so skupinou, zapojenie sa, vedenie, rytmo-mágia .. Vytvoríme si malú kompozíciu.

CIEĽOVÁ SKUPINA - mierne pokročilí 
MIESTO KONANIA - Flamenco Dance School (ZŠ Ružová Dolina 29)

CENA - 6 EUR / cca 2 hodiny
Bubnovanie je liečivé a blahodárne pôsobí na centrálnu nervovú sústavu. Je to pravdepodobne najstaršia forma aktívnej meditácie. Rytmus bubna otvára dvere do našich hlbín. Kriesi zabudnutých bohov a bohyne nášho vnútorného sveta. Je to mýtická cesta, ktorá prepája vnútorné a vonkajšie, viditeľné i neviditeľné, vedomie a nevedomie. Pre skupinu predstavuje nenásilnú cestu k porozumeniu a ovládaniu základnej sociálnej dynamiky.

Okrem otvorenej mysle, budete potrebovať voľné oblečenie. Kto má, odporúčam priniesť aj bubník, džembe, cajon, čokoľvek..

NEZÁVÄZNÁ, ALE NUTNÁ PRIHLÁŠKA
https://docs.google.com/spreadsheet/viewform?hl=sk&formkey=dEk3aFdoOVBwRXhRajFScGszak8yUUE6MA#gid=0 

Vašu účasť potvrdzujte najneskôr 24 hodín pred termínom.
ĎAKUJEME, ŽE O NÁS DÁTE VEDIEŤ :)
When & Where

Ružová dolina 623/29
29 Ružová dolina
821 09 Bratislava
Slovakia


Wednesday, 27 December 2017 at 16:15

-

Friday, 31 August 2018 at 22:00 (CET)
Add to my calendar
Organiser
Remedios o.z. along with its director Daniel impersonate remarkable and inspiring languages education. We focus on workshops by merging artistic impro creation and languages education. The aim is to provide the utmost www.Go-Dany.sk experience. Discover the added value of our world. Be amused.