Description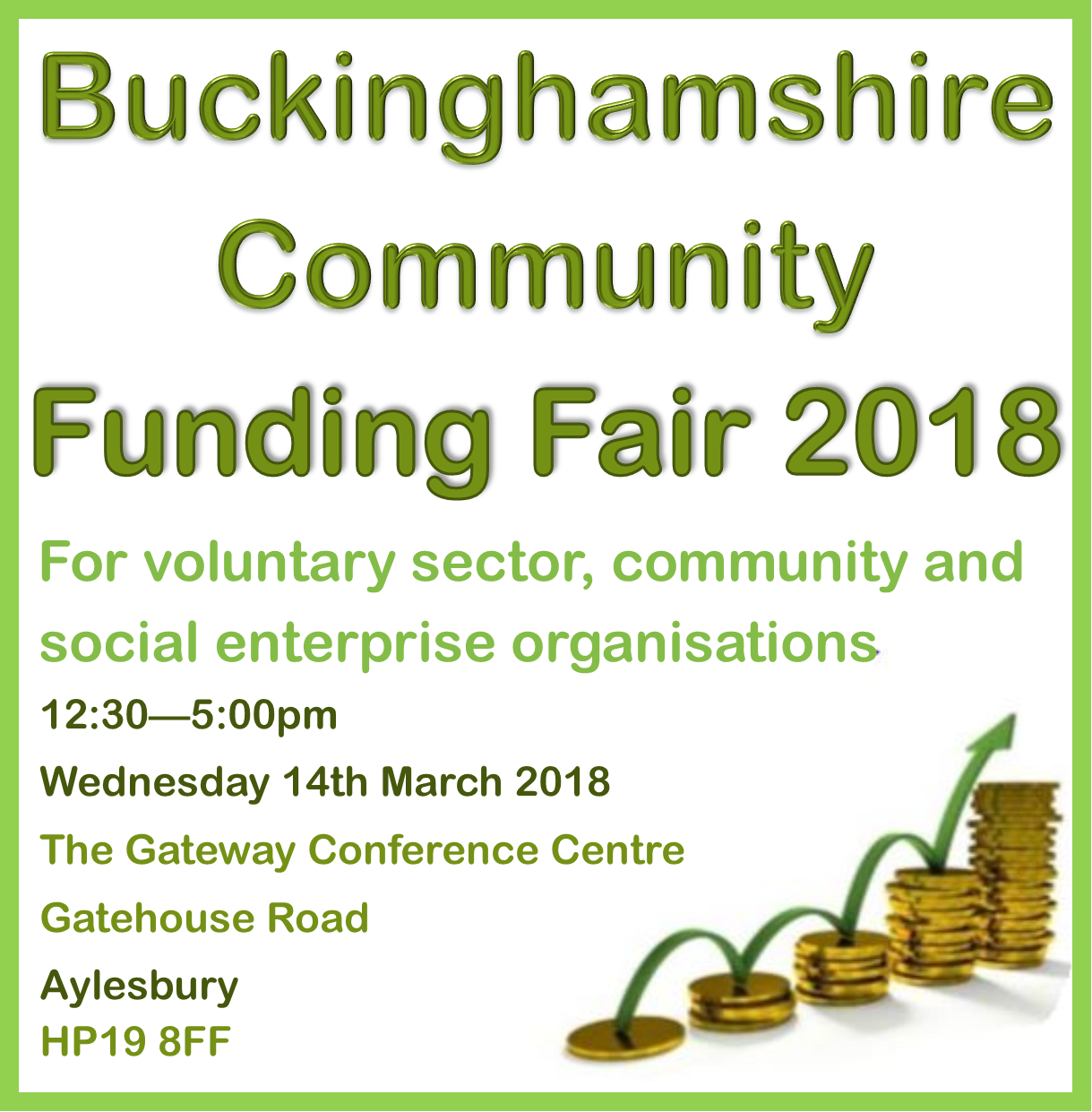 Buckinghamshire Community Funding Fair 2018
For community, charity, voluntary sector and social enterprise organisations in Buckinghamshire.
Date:
Wednesday 14th March 2018
12.30 – 5.00pm
Venue:
The Gateway Conference Centre
Gatehouse Road
Aylesbury HP19 8FF

Join us for an afternoon exhibition of local, regional and national funders and support organisations. This annual event is a fantastic opportunity for you to speak to funders and other voluntary sector support organisations, ask questions and gather information, as well as a chance to network with other charities and community groups from the local area.

The programme with stallholder details and more information about the event will be available to download soon. Do check back nearer the event date for any updates to the stalls booked or other changes to the programme.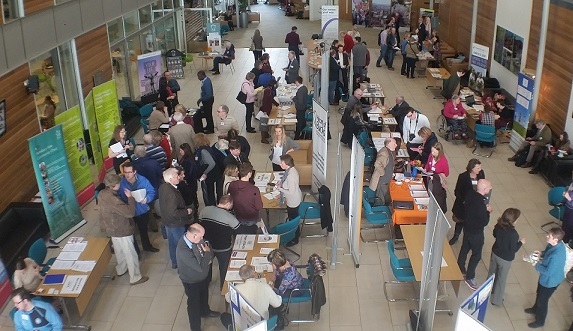 Stallholders
(This list will be updated as other bookings are received and the programme will be published early in the new year).

The programme speakers to be announced.

This event is organised by the Bucks Funding Group and is free to attend thanks to sponsorship from its members.

For any questions about this event, please contact info@communityimpactbucks.org.uk or call 01844 348820.