Event Information
Location
[EN]GAGE Sports and Fitness Centre (Edinburgh Napier University Sighthill Campus)
Sighthill Court
Edinburgh
EH11 4BN
United Kingdom
BuggyGym is a FREE fitness class for mums with their babies.
About this event
That's right ladies, bring your baby along with you in the buggy and enjoy exercising with other mums. All the exercises are specifically designed for post natal women and help towards burning off any unwanted baby fat, along with strengthening those muscles again, so you can cope with the demands of a growing newborn – and that car seat!
We all know that exercise is good for you physical health, but did you know that it can improve your mood and relieve stress too?
This Tuesday session is INDOOR on the mat (participant brings their own gym mat) and the class include all safe post-natal exercises. We focus on deep tissue muscles to brings back the strenght in the core.
The sessions are very relaxed and friendly and everyone can take it at their own pace. All exercises can be adapted for individual needs, regardless of your postnatal stage, medical condition or fitness level, so that means any woman, of any age, at any post natal stage and of any fitness level can join BuggyGym!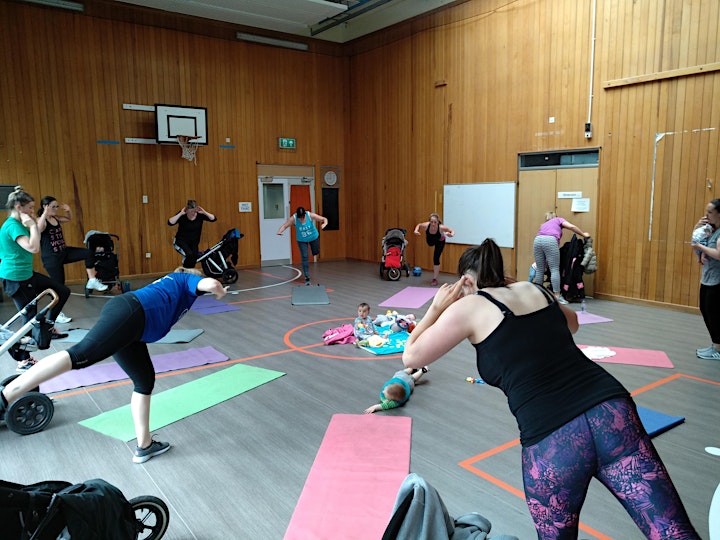 Date and time
Location
[EN]GAGE Sports and Fitness Centre (Edinburgh Napier University Sighthill Campus)
Sighthill Court
Edinburgh
EH11 4BN
United Kingdom