About this Event
Meet 🤖Jim Rowe-Bot, The Chatbot Guy🤖
Helping businesses of all sizes with their Chatbot and Conversational Commerce development. Jim works with commercial clients across many sectors including retail, financial services, celebrities, media and more. He has designed & developed chatbot experiences that act as virtual assistants, drive sales, and ultimately provide customers with access to information quickly and efficiently, in a way they now often prefer.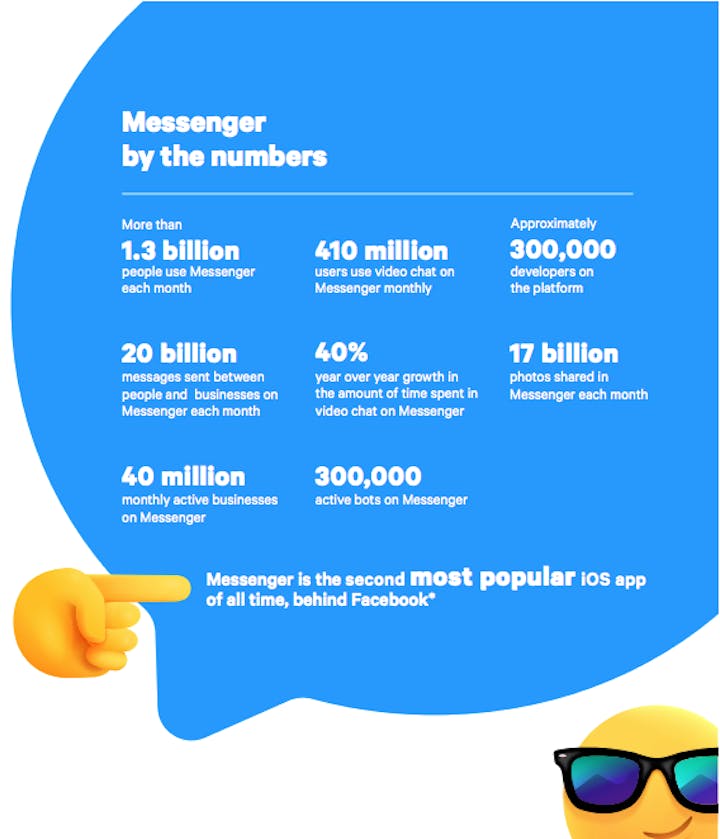 About Facebook Messenger Chatbots
Facebook Messenger Marketing is in prime position to become the world's #1 marketing channel in the coming years…and the companies who become early adopters of this fast-growing channel are going to have a serious advantage over their competitors.
A 2016 report from Statista compared the open and click-through rates for different types of emails. In their research, they found that the average email open rates were 5.9%-18.8%, and the average click-through rates were 0.4%-2.1%.
Compare that to Messenger Marketing—where marketers are currently seeing open rates of 80% or more and click-through rates greater than 30%—and you'll start to get an idea of the potential of this new marketing medium.
People are much, much more likely to open and click on a messaging app than they are with an email. And that's good news for any company hoping to engage their leads and prospects online.
Try a Messenger driven Chatbot here.
About the course
During "Build A Bot In A Day" you'll build a customer support chatbot that automatically answers questions and delivers content in a personalised way. On the day you will learn;
🤖Where Messenger sits within the Facebook ecosystem
🤖The basics of Chatbot Conversational Design
🤖How to create an effective Welcome Message
🤖Using questioning to engage in conversation
🤖How to create a simple Chatbot FAQ
🤖How to Broadcast to your Subscribers
Requirements
🤖No previous chatbot knowledge is required!
🤖Willingness to learn hard and succeed!
🤖No coding knowledge needed!
You will need;
🤖A Laptop able to access the internet wirelessly
🤖Chrome Browser installed
🤖Admin access to the Facebook Business page you want to connect the Chatbot too
🤖To sign up for access to Manychat on the day
All questions should be asked on Messenger here