Description
Are you looking for a business opportunity that:
Is easy to work but doesn't involve selling?
Is free to join but has no monthly targets or commitments?
Is easy to build even if you don't like recruiting?
If you've answered YES to any of the questions above, then you're not alone because there are many others out there who feel the same.
And that's why we're looking for people like you because we have a special opportunity for you.
Our amazingly simply '4 3 2 1' system allows you to build a full-time income with only a fraction of the effort because you're working smarter not harder.
So if you're fed up of struggling and really want the financial freedom you deserve, then REGISTER NOW for our FREE Presentation and find out why so many are raving on about our '4 3 2 1' system on social media. Here are just some of the comments we've had so far.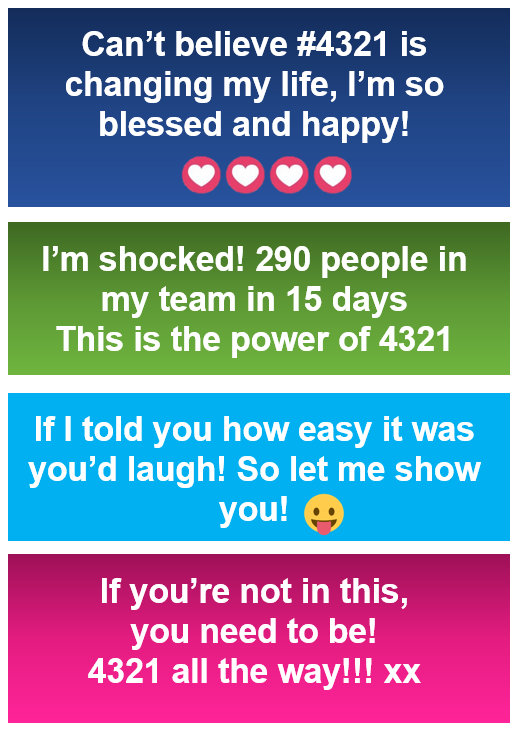 REGISTER NOW before it's too late (seating is strictly limited)