Event Information
Refund policy
Contact the organiser to request a refund.
Eventbrite's fee is nonrefundable.
Do you want to deliver real growth in 2022 and beyond but are struggling to plan a route from A to B? This event is for you!
About this event
Build a Growth Strategy That Works | Fully Interactive Workshop
Whether you're a solo operation or an established non-profit organisation, turning the foundation you've built into real growth can be hard.
Perhaps you need to deliver growth in order to secure grant funding? Maybe you were doing fine before COVID19, but things have levelled out and you want to kick on? Or perhaps you're the professional responsible for delivering growth in 2021 for your organisation and just need a bit of help and support making that happen to meet your targets.
Whatever your motivation, the desired outcome is the same for you all. You want to develop an effective growth plan and Third Sector Network is delighted to offer this event to help you make that happen!
Led by a professional consultant in the field of non-profit development, this fully interactive event will look at your specific circumstances, focus on and discuss what you need to be targeting and how you go about doing that.
But this won't be some dry, management level seminar for people with big budgets and grandiose targets.
This event will be for the start-up fighting to raise their head above the crowd, the established non-profit that was maybe treading water a bit before COVID and now needs a plan to emerge on the other side. And the organisation that relies on grant funding but worries that the money will dry up if promises made before on growth can't be delivered this year.
Our event host will begin with a thorough presentation of how to build an effective growth strategy, whether you're starting out with virtually nothing or you're looking to build on something already achieved.
"Delivering growth is never as straightforward as simply saying "Go and spend X on marketing" or "Keep doing what you're doing, just do it more!". An effective growth strategy, for any organisation of any size, must start with a solid understanding of where you are, clearly identifying where you need to be and then generating realistic goals not to get you all the way in one go, but lots of small steps that will combine to deliver the ultimate aim.
Far too often I encounter non-profits that think it's all about the bit in the middle, when really they misunderstood where they were starting from and never really agreed on where they wanted to end up! If you focus more on these questions, trust me, the rest falls into place for more easily" - Extract from event (2020)
By focussing on the basics that so many organisations get wrong (or skip over) it will make all attendees realise that growth strategy is ultimately the same, no matter how big your are or what your budget is.
How to fully understand your market
Agreeing on a clear target for where you want to be
How to identify the right areas to target for growth
What methods are the right ones for you (Social media marketing isn't for everyone!)
How to measure progress effectively
The event will then have an extended period of Q&A tied in with the topics focussed on so the event host can listen to the challenges your facing in your own context and draw the link between the presentation's content and how it can be made to work for you.
Whilst interaction in the workshop is (of course) optional, this will be an event where the more you put in, the more you'll get out that's catered specifically for you.
The event is scheduled for 2hrs - But there will be an optional 30 minute 'overflow' for anyone who wants to stick around some extra time for Q&A.
The event also includes Third Sector Network's exclusive Full Follow On Service. The expert event host will make himself available via email for a full week after the event to take continued queries and questions about anything to do with the subjects covered. So you can go and get started and still seek support afterwards!
Here's some more attendee testimonials from Third Sector Network events.
"Thanks for such an interesting session!" - Katie (2020)
"Thanks for such great tips!" - Nikki (2020)
"Amazing event! So glad I came" - Jackie (2021)
For questions about the event please email: events@thirdsectornetwork.co.uk
Call Third Sector Network on: 01509 728 463
Refunds Policy - Refunds are available (no questions asked) up to 7 days prior to the event. (On request after this date)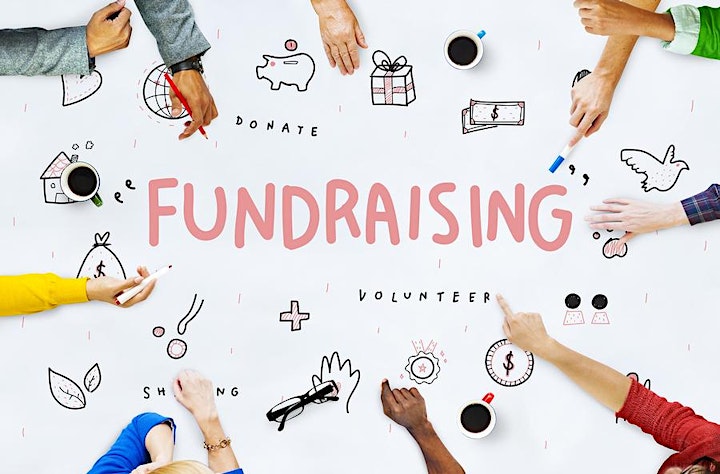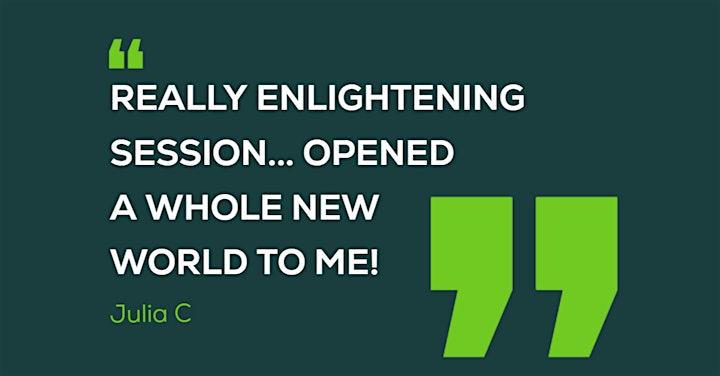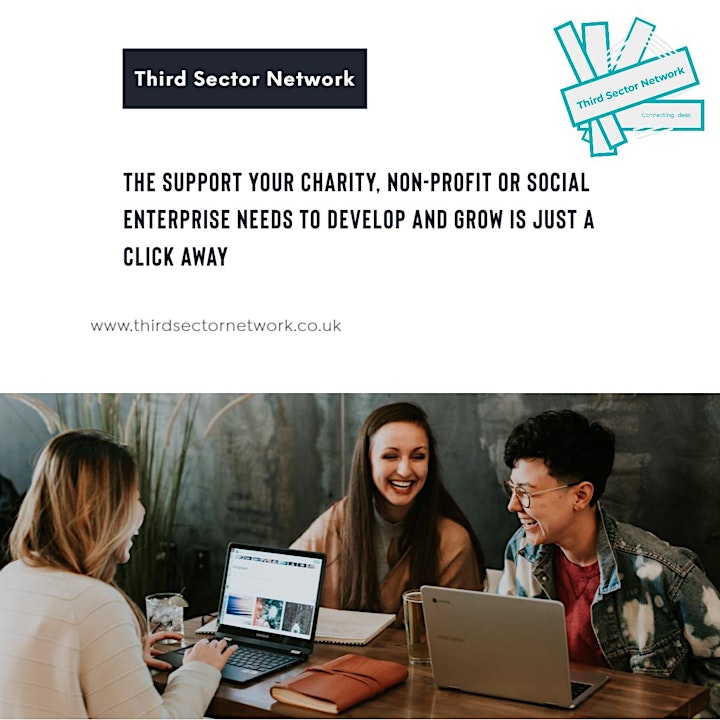 Date and time
Location
Refund policy
Contact the organiser to request a refund.
Eventbrite's fee is nonrefundable.
Organiser of Build a Growth Strategy for Your Non-Profit That Works!
We are here specifically for the charity and non-profit sectors. We know the net is awash with online training webinars for the private sector and business networking events. But with Third Sector Network, you'll find these things are designed specifically for your type of organisation.
We offer expert led online training sessions where the expert passes on their know-how and experience... to you.
If you want to spend an hour putting questions to a specialist? We make that possible with our online training Q&A sessions.
Broaden your horizons, boost your knowledge, share your experience with our networking sessions that bring you together with professional peers who can support you.