Description
An event exclusively for agency owners
Full Service, Digital, Creative, Brand, Content, Marketing, PR, SEO, Design, Video, Search, Social Media, UX
With event hubs around the UK, including Edinburgh, London, Manchester, Reading and Bristol, we now have over 300 agency owner members.
Tonight's topic: Build A Killer Sales Pipeline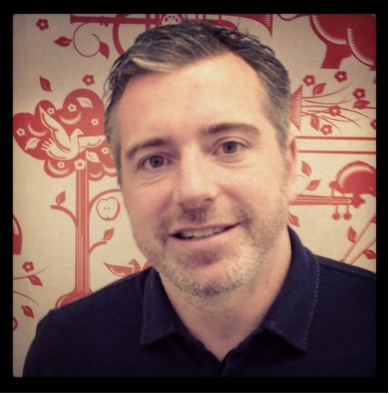 This is your chance to hear from Agency Collective co-founder, Spencer Gallagher about how he built a sales pipeline that helped his agency grow from a shed in his mum's back garden to become a Top 10 UK Digital Marketing Agency.
Along the way, Spencer & his team at Bluhalo picked up clients such as Sony, Technicolor, BlackBerry, UPS, Nokia Siemens Network, ITV and Sky, as well as major sporting organisations such as The NFL, The Premier League, Spurs, Liverpool F.C and The Subaru World Rally Team.
Spencer now advises other creative agencies on how they can grow quicker, pick up more of the clients that they really want and build sales pipelines that allow them to choose which projects they work on. Spencer's clients now have a combined turnover of over £30m and employ 300+ people.
At this event, Spencer will be sharing some of the strategies that saw these clients grow by an average of 75% last year, as well as some insights into what the UK's top performing agencies are doing when it comes to building their sales pipelines.
Being around your peers
Our experience has shown that our members grow 30% faster on average than agency owners who don't regularly talk to their peers. Let's face it, if someone has already made the mistakes for you, why waste time making them yourself?
Plus, you finally have someone who understands you, not just your line of work, but also how hard it is to run an agency, the day-to-day challenges you experience, and the impact it can have on your personal life. Everyone here is in the same boat and works together to take each other to the next level of business and personal growth.


Our Core Values
Expect everyone on the night to share these three values and you should too:
Be transparent
Be open to partnerships
Be giving. 'Takers' are not welcome
This event is FREE to attend for all Agency Collective members and their agency owner guests as a '

first time

' taster.
If you're not a member or a friend of a member, and you really want to attend the event email daniel@theagencycollective.co.uk to discuss.


---
FORMAT OF THE NIGHT
Private use of the fantastic event space (and free bar!) at our friends at Whitespace
6pm | Drinks, nibbles & networking with other ambitious agency owners
7pm | Introduction to our presenter by Mark Probert and Daniel de la Cruz - The Agency Collective.
8.30pm | Conversations at the bar until late...
>> Please note that tickets are non-refundable. However, if you can no longer make it, please let us know at least 7 days before the event and we'll give you a credit to use for future events.
If you cannot make this date, click here for more Agency Collective events
---
A huge thank you to Iain and his Whitespacers for offering their venue (what a great space!):