Description
Create an incredible, original and meaningful brand in a relaxed and creative workshop run by a highly experienced Brand Expert Jo Cruickshanks.
The event promises to be an inspirational, informative and energising workshop for creative entrepreneurs who may be starting out, or ready to re-invent an existing brand. Jo has designed this workshop for people who are motivated to create an elevated brand that aligns with their values, but are not quite ready to work one-on-one with an experienced brand strategist.

Designed to help you get unstuck with common 'Brand Blocks', we'll cover everything you need to really create a brand story that is beautiful, authentic and compelling.


11am November 9th 2018, Urban Reef.

Why is this event useful?
A good brand is the secret to good marketing, good experiences, good service, good products and good customers in today's brand-led world.
A good brand looks great, but also feels great. A good brand leaves people with a story they can see themselves being part of, a cause to rally behind, or a likeminded tribe that validates their identity.
Does your brand do this? Would you like it to? Do you feel lost every time you hear the word brand because you don't know where to start? Are you worried that you'll only get a decent brand if you have a massive budget for a clever design agency?

And breathe. There's a different way and it takes you to clarity, harmony and vision for a sum that is the same as a good meal out with a bottle of wine. But unlike the meal, this workshop will give you everything you need to take your vision forward into the world.

In this event, you'll learn how to be your Own Brand Guru workshop, Jo will share wisdom and experience of over 25 years of branding and lead you through a series of tried and tested exercises to make your brand stand out for all the right reasons.
We'll delve into the heart of your brand to find the story of value.
We'll create a compelling story with a hero, a villain and a character transformation that will give you instant clarity on your marketing strategy and campaigns.
We'll look at how to turn a brand into a marketing plan that is creative and commercial.
In this game-changing, fast-paced workshop, we will teach you how to create or re-invent a brand so that it speaks to the heart, makes people lean in, and inspires them to take action.


Meet your Brand Coach Jo Cruickshanks - Regular Virgin Start-Up Brand Coach, Highly Experienced Brand and Marketing Strategist for 25 years.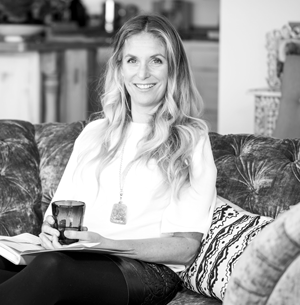 The session will last around five hours and there'll be plenty of opportunities to network and ask questions after the session. Please, please, please do not let price stop you signing up to this. I am happy to work with all budgets if the desire to create meaning is there - please email me jo@barecollective.co