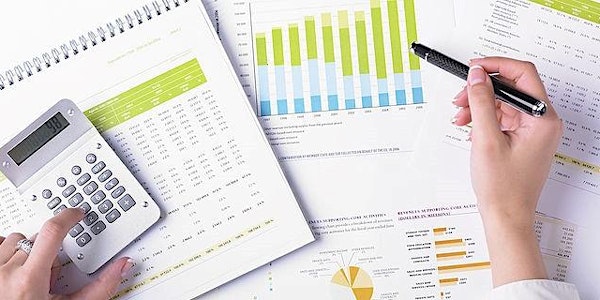 Build Back Better Workshop - Driving Revenue and Increasing Sales
Event Information
Location
The Hive
6 Beaufighter Road
Weston-super-Mare
BS24 8EE
United Kingdom
This workshop is delivered by Martyn Sloman "The Non - Pushy Sales Trainer" of Gold Dust Training; infusing you with ideas to drive sales.
About this event
Martyn Sloman is "The Non - Pushy Sales Trainer" of Gold Dust Training.
He helps Salespeople and business owners make more profitable sales.
His methods focus on positive, sometimes bold, yet buyer- friendly techniques that people feel confident and comfortable using.
His training has resulted in businesses enjoying record breaking six figure orders! Author of over 200 sales blogs. Creator of over 250 short sales tip videos. His 'non-pushy' yet agile and focused approach is perfect for today's buyer - the majority who are sick of feeling sold to.
Sales content includes:
Telesales, Tele-Appointing, Tele- marketing, Field Sales, Sales Team Leadership, Sales Management, Sales for Non- Salespeople Negotiation Skills & Customer Service Skills.
Course overview:
How to Manage, Up-sell & Convert Leads, Referrals & Enquiries!
Your personal or Marketing efforts have generated valuable traffic. The business is doing ok but it still seems like a lot of these leads go unconverted. Or, the ones that are converted could be maximized further. Email is often too heavily relied upon. Follow up processes need to be improved.
This action oriented ½ day sales workshop will ensure team members will be more confident to:
• Understand the optimum time frame to respond to leads/ enquiry
• Respond appropriately within that window of opportunity
• Ask better qualifying questions to understand customer/ Prospect's motives
• Maximise "hidden" opportunities and sell value through relevant additional products/ services
• Avoid the dreaded "radio silence" after the initial interest
• Develop techniques to minimize the likelihood of the enquiry/ lead or referral staying "happy as we are" with their incumbent or choosing the competition as their provider
• Develop creative, resilient and proven ways to follow up and convert or correctly qualify opportunities out
Participants are also invited to share challenging scenarios where leads/ referrals/ enquiries are proving difficult to manage and take away practical ways to re-approach and convert them.
This event is held in association with Weston College.
The Build Back Better series is being funded by the West of England Combined Authority as part of the Workforce for the Future programme. Build Back Better is an engaging and innovative business workshop series that seeks to equip SME business leaders with new skills and knowledge, to navigate the business landscape beyond the pandemic.
Eligibility criteria;
The event is open to Workforce for the future SME or eligible SME's only
Less than 250 employees
Less than £50 million turnover
Based in North Somerset, Bristol, BANES & South Gloucestershire
In order to access this training the SME's will need to complete eligibility checks to onboard onto the workforce for the future project.
So, if you're an employer (SME) based in the West of England, we would love for you to join us!
By registering for this workshop, you will access free support and training by Weston College and our Workforce for the Future partner network.

Date and time
Location
The Hive
6 Beaufighter Road
Weston-super-Mare
BS24 8EE
United Kingdom