Actions and Detail Panel
Build Employee Engagement
Fri 14 July 2017, 09:15 – 12:45 BST
Description
Invitation: Build Employee Engagement Course
Fresh ideas to build motivation and commitment
It's no secret, employees who feel valued and recognised for the work they do, are far more motivated and more likely to conduct their work with energy and enthusiasm. Latest research by The Work Foundation demonstrates that employee engagement is now the single main driver of organisational success. But what motivates us all to do more at work, to be productive? Contrary to conventional thinking, it isn't just money. However, neither is it about just being happy in our job. It seems that most of us thrive when we can make constant progress, have the opportunity to excel at something and feel a sense of purpose. During this practical session, we explore a range of applied techniques to get people engaged and build morale. This isn't about firing you up 'to be more motivated', instead we deliver the latest ideas on how to energise people and build their long term commitment.
The workshop aims to demystify the terms: motivation, alignment, engagement and commitment, and challenges old myths about how best to get individuals on-board. All participants are provided with a detailed workbook, plus an easy to use toolkit to support the engagement of others and develop high levels of trust across their team.
Learning Outcomes:
Identify and apply the main motivators which impact on performance.
Challenge commonly held assumptions about what drives behaviour.
Assess the causes of poor commitment and practice ways to eliminate disengagement.
Consider the implications of effective motivational practices on job design.
Learn what the most successful teams do to build connectivity with organisational requirements.
Estimate your own engagement levels using one of the most powerful indicators of employee connectivity.
Use an engagement toolkit to encourage the adoption of appropriate strategies for different people.
Apply proven ways to influence wider team engagement levels and extend commitment to agreed tasks.
Comments:
'I found examining personal motivation very useful – and discovered that some of my own responses were unexpected. It helped me to appreciate the factors leading to extreme job satisfaction and alternative approaches to delivering results through people. An enlightening programme'.
Senior Manager. Hodgson Sealants
Who should attend?
Suitable for all. Most relevant for: managers, supervisors, team leaders and anyone with a potential to influence the performance of others.
Format:
Registration and welcome from 09:00
Start time: 09:15
End time: 12.45
15 minute break mid-session (tea, coffee provided)
What to do next?
All you need to do is register your ticket to attend this event. These programmes are often oversubscribed, with only limited spaces available, so book now to avoid disappointment.
Parking:
Please note: there is only limited parking available at Sparkhouse. The nearest car park is the NCP on Brayford Pool, Lincoln, LN6 7TS. Alternatively you can use the NCP on St Mary's St, Lincoln LN5 7EQ or Broadgate Car Park, Saint Rumbold's Street, Lincoln LN2 5AP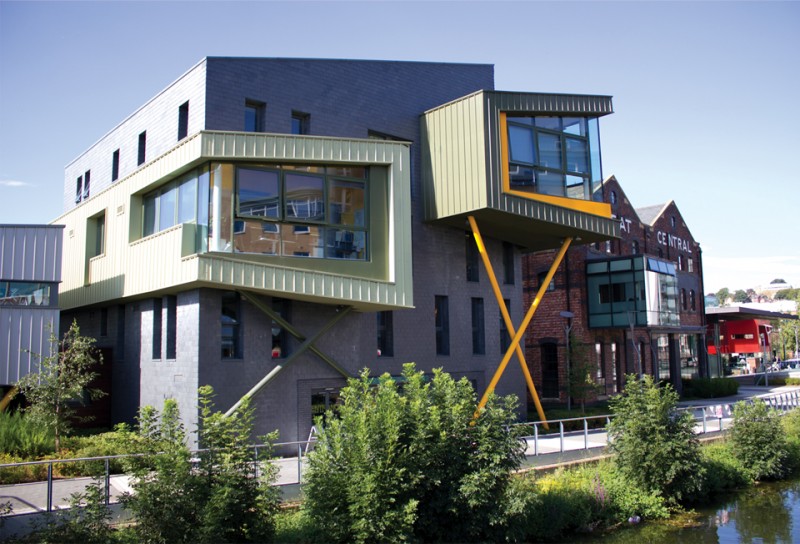 Information, Terms and Conditions:
For your convenience, Endor provide a visible and easy to apply all-inclusive, delegate rate for all our events. We always absorb any additional charges including Eventbrite booking fees, processing fees and catering costs if applicable. Attendees can print VAT receipts from the order confirmation email or from the Tickets section of an account.
Any cancellation charges are calculated from when any written cancellation notice has been received and will be applied in all cases. All bookings involve administrative costs and it is difficult to fill vacant spaces as a result of any late cancellations.

- Over 2 weeks' written cancellation notice: Full refund provided.
- 1 week cancellation notice: 50% refund.
- Less than 7 days cancellation notice: No refund is available.

Alternatively, a substitute delegate can be named at any time before the course. There will be no extra surcharge for making a substitution. No refund will be payable for non-attendance if no prior notice of cancellation is given. Any refund due, will be issued after the course.
Enjoy the programme.
Date and Time
Location
Sparkhouse, Meeting Room 1.
Enterprise Building
Ropewalk
Lincoln
LN6 7TS
United Kingdom