Build Your Business Plan For 2017: From Strategy To Action With EMyth
Description
EMyth Certified Business Coaches David Foster and Rick Snyder present:
Build Your Business Plan For 2017 With EMyth: From Strategy To Action
Do you want to grow your business beyond you, but feel trapped, and don't know where to start?
Have you created a plan to define your business vision with clear monthly steps towards it you can measure?
What if the books you've read don't address the root cause of your issues?
Are you leading your business or is it leading you?
In the past, like most business owners, you've probably created a plan for the next year - a new way of doing it - and you're determined to learn from previous errors. It's exciting for the first few weeks... then life happens, you get stuck in the weeds of day-to-day frustrations and fall back into old habits, ending up in survival mode reacting to things that come at you daily.
Imagine how it would feel if you went into 2017 armed with a structured plan and clear action steps to follow to help your business grow?
After this workshop, you will walk into 2017 with clarity with an actionable plan that will result in you having a stronger business and a better life - finally closing the gap between your current reality and your dream company.
If you want to gain the knowledge, skill, and experience you need to refocus for growth in 2017, enjoy challenges and are curious about finding a better way, you've found the right place!
"What I really liked about the coaches is that they have their own businesses which gives them a lot of credibility. Having the chance to step back away from the hurly burly of everyday operations and focus on the strategic issues affecting your business has huge value."
Ben Afia, Owner, Afia, Nottingham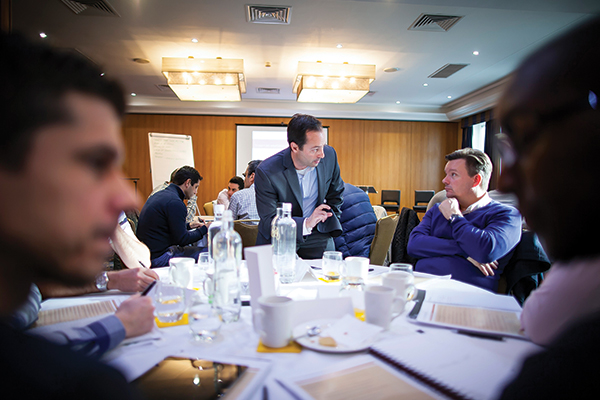 Schedule
Day 1: Monday, 28 November, 09.00 - 16.30
Morning Session: Reimagine Your Business, step 1
Research shows that businesses with a written vision grow 50% larger than ones that don't. If you don't know where you're taking your business in the next three years how will anyone else? Having an idea of how you want your business to look, act and feel like is a good start... but you need to get it out of your head and onto paper for you and your team. This powerful session will help you create a clear vision of your business you can use to help you grow beyond you in 2017.
Afternoon Session:

Reimagine Your Business, step 2
Writing a vision that has meaning is a good start, the next step is sharing your it with peers and working one-on-one with an EMyth coach to help you refine it into something you can use to grow your business takes things to a whole new level. In this session you'll have time to share your vision with others and get powerful feedback that will help you shape it into the container that holds your 2017 business development plan you're going to create on day 2.
Day 2: Tuesday, 29 November, 09.00 - 16.30
Morning Session: Business Development Plan Priorities
We know that there are times that we need to get hands-on, day-to-day, and work tactically. At the same time, there has to be space for strategic work. What is your particular sweet spot and where do you need to be spending time at this stage of your business development? In this session we explore the nuances and assist you in getting clear on the right approach for you, and refining your end result for this coming year.
Afternoon Session: Create Your 2017 Growth Plan
Now that you are clear about your priorities for 2017, how will this flow into quarterly and month focuses with targets? Who would be your next hire? How can you make your operations more efficient? Are the right chess pieces in the right place? In this final session we'll help you put the finishing touches to your Business Development Plan so you can walk away with something tangible to help grow your business beyond you in 2017.
"Very exhilarating two-day conference – you were inspiring and very clear. I got a lot out of it."
Lily Gardner, Lily Gardner, London.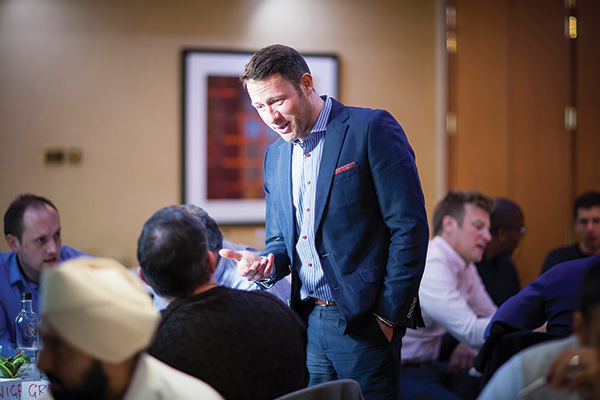 What else is included?
Here's what's on offer when you join us for two solid days of working on your company with EMyth Certified Business Coaches and like-minded business owners:
Complimentary 60-minute post-workshop coaching session per company with an EMyth Certified Business Coach to help you take everything you absorbed from the 2-day workshop and put it into practice across your business to help you grow in 2017.
Deepen Your Understanding - take a deeper dive into EMyth's three personalities inside all of us: Entrepreneur, Manager and Technician and find the right balance to lead your business effectively
Live Coach Panel - Bring your biggest business frustrations along and discover new ways to solve them Through live spot-coaching from EMyth Certified Business Coaches David Foster and Rick Snyder
Exclusive EMyth personal workbook for you to build your plans in
Morning/afternoon tea and coffee with a top class four-course lunch on both days
"Before I attended the workshop, I thought I was aware of the problems affecting my business and wanted solutions. It was a humbling experience to realise I was wrong in my analysis. What I thought were problems, were symptoms of deeper underlying issues which were both uncomfortable and untouched. Since the workshop they are no longer untouched. I now have an invigorated sense of tackling them. The workshop has been a mix of emotions on so many levels, but the most important is relief at having been offered a practical systematic solution."
Robin K., Owner, Teddington
Your EMyth Certified Presenters: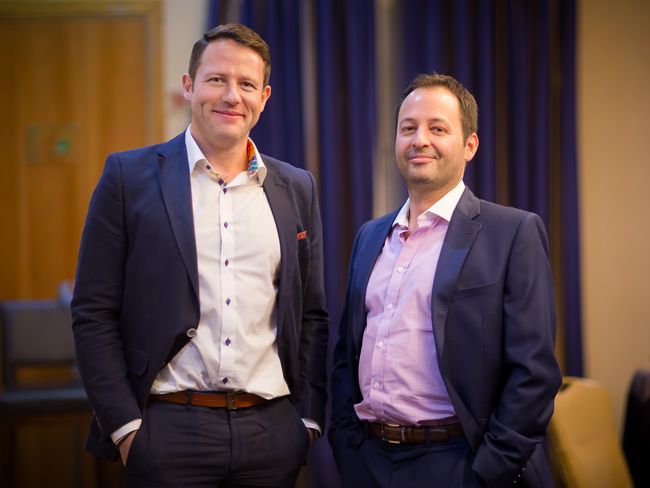 David Foster
- David's been recovering from his first entrepreneurial seizure since starting his first business selling sweets aged 10. Since then he's owned several businesses, discovering along the way he didn't know it all, and combines this real-world experience with his passion for helping people improve. He loves helping others discover the deeper connection between people and business so they grow beyond their limits. David's married with two young
children, love
s sport, home-grown food, cooking, the outdoors, and staying out of his own way. He's an EMyth Certified Business Coach and presenter
and owns a coaching, consultancy and training practice called meta. in Saffron Walden, Essex. He is also a Business Growth Service certified expert. Visit beyond-your-limits.com
Rick Snyder
- Rick's entrepreneurial career started as a lad selling calendars door-to-door half-way through the same calendar year. He didn't get the lesson that next year's calendars would have sold better, but this experience began his entrepreneurial hunger and learning from his mistakes. He's owned three businesses, and coached and led workshops for business owners globally. Rick's an engaging, passionate speaker who is able to 'laser in' on a business owner's key frustrations and challenges, facilitating effective solutions leading to profitable results and more enjoyment. He lives in Cannes, France and is an EMyth Certified Business Coach and Presenter. Visit three-hats.com
Who should attend?
Small to medium-sized business owners and executive and management staff. Please enquire about team pricing.
About EMyth
EMyth is the global leader in transformational business coaching. We've inspired more than seven million business owners through our best-selling book, and we've coached more than 70,000 owners to become better leaders, find systems to improve their business and, simultaneously, find ownership and meaning in their work. Grounded in hands-on client experience, EMyth helps small and medium-sized businesses grow through a comprehensive business coaching curriculum, with a cloud-based platform as well as personal, hands-on guidance with a certified coach. For more information please visit emyth.com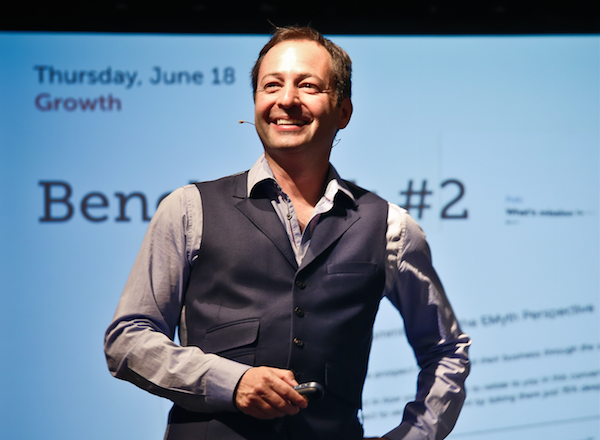 Refund policy
Tickets are non-refundable. Transfers and name changes on tickets are available up to five days prior to the event. No further transfers or name changes will be possible after Monday 21 November 2016.
Dress code
Casual business wear - something you're going to feel comfortable in.