Description
We are on Floor 8 of New England House (Turn right as you exit the lift and follow the corridor to the end of the hall (next to Cogapp)
Do you have a startup idea but don't know what to do next?

Are you feeling overwhelmed and confused by all the conflicting information you're getting?

Do you feel alone and isolated and want to connect with likeminded people?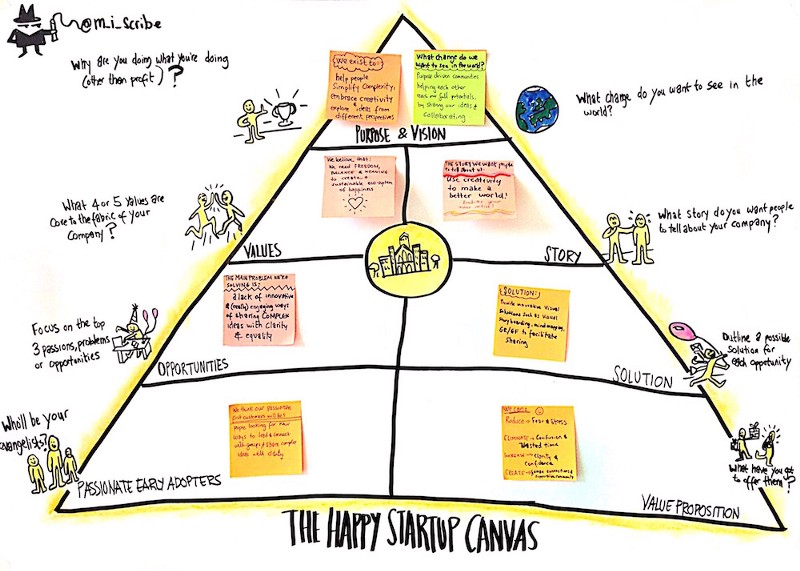 During this workshop you'll work with our Happy Startup Canvas to build more confidence in what you're doing (and why) and become much clearer on what to focus on right now.
We'll help you tap into the "why" of your business idea and how to bake happiness into your startup's DNA. Understanding your "why" will help you build your following, find customers, connect with cofounders and win over investors.
You'll work in pairs and as a group to fill out your canvas and uncover any challenges that will affect your business. During the workshop our co-founder Carlos will be on hand to offer advice and coach you in the right direction.
By the end of the workshop:
You'll have a clear idea of what to do next
You'll be able to communicate your startup idea more clearly
You'll have made some new friends and got some new contacts
£35 for non-members.
£17.50 for members.
8 places available.
Download your canvas here.