About this Event
Most SuccessFactors customers know they want to use analytics to provide their HR and business leaders with better insights - but they often do not know everything about how analytics will be used, and how to define and achieve success. They may not even know which tools to use.
In this workshop, we train participants to gain the skills and knowledge they need to build and validate their organisation's business case for investing in an analytics tool, and the team that will drive success. They will understand how to build their own requirements for analytics, and how to articulate that to their sponsors.
By attending the Building a Business Case for People Analytics workshop, participants will learn:
What value analytics can add for their HR and business leaders
How to articulate the value of of people analytics to your senior holders, how long it will take, and what types of investments it will require
How to understand if and where the SuccessFactors analytics tools will help the most
If you have any questions, please email contact@3nstrategy.com. If you would like to see our other services or training options, please visit www.3nstrategy.com
___________________________________
About 3n Strategy
3n Strategy is a SuccessFactors partners that specialises exclusively in the strategic adoption and technical implementation of the analytics modules. Unlike other modules, success in analytics requires a different approach and understanding - we have supported customers to be successful for over 10 years.
About the Instructors
This workshop will be led by Nigel Dias. Nigel is a globally recognised SuccessFactors analytics and strategic workforce planning specialist, who has worked with the SF tools for over 10 years. He is the Managing Director of 3n Strategy, a former SAP/SuccessFactors/Infohrm consultant, and is Chair of the HR Analytics ThinkTank research partnership.
He has extensive experience with all aspects of analytics and planning, and has worked with dozens of customers from across the world, from most industries, working with all data types. He regularly works with organisations to design successful analytics and planning strategies, roll outs and change management, and to deliver functional and technical implementations.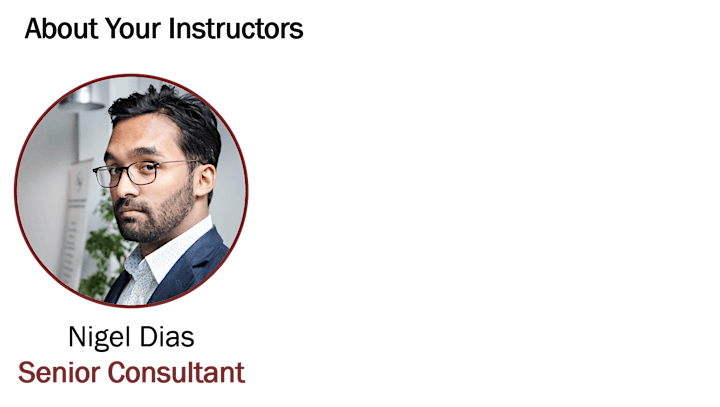 Date and Time
Location
Refund Policy